Sunday lunch at No Signboard at Central, which is their latest branch.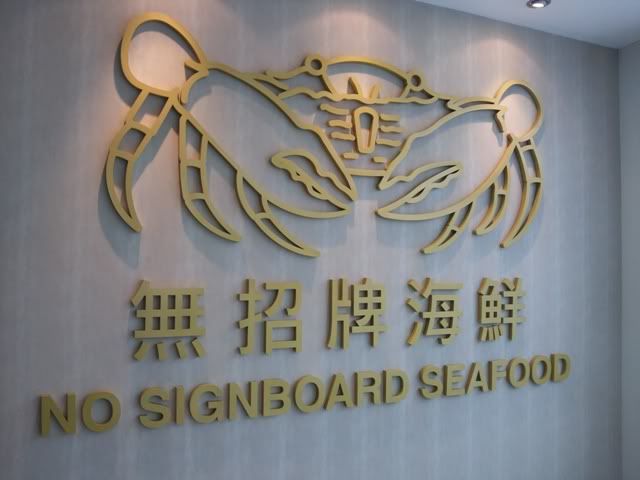 Apparently, they took over Huang Ting restaurant which closed down last year. No Signboard saved on renovation costs by retaining most of the restaurant's interior.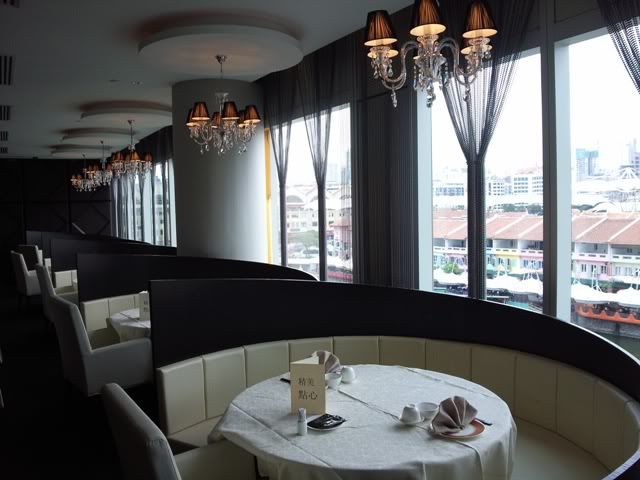 I am not sure if this is a good idea, because the restaurant was empty on a Sunday afternoon. Beside us, only another table was occupied. I wonder if it is crowded at night time?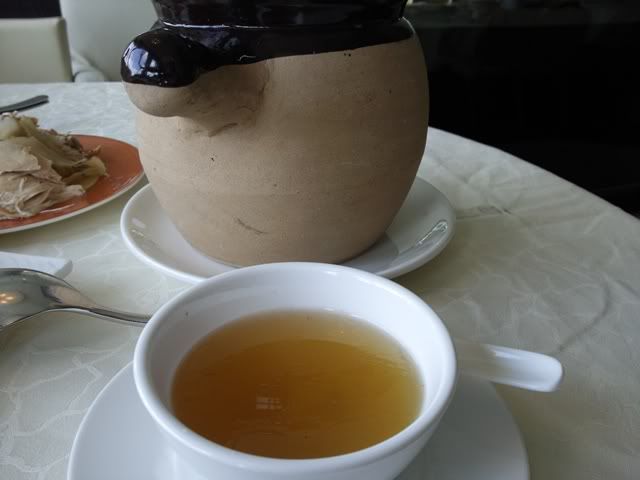 Had this 6 tastes soup 六味汤. Soup is not their forte, so best not to order soups from them the next time.
Crispy baby squids. The squids were crunchy and I like their special balck sweet sauce. Good.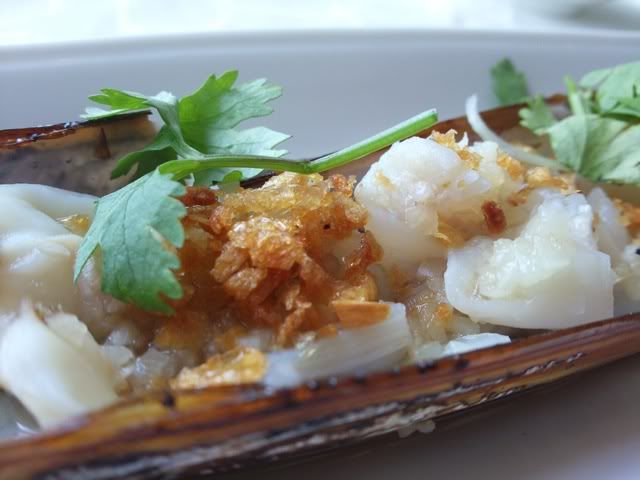 Their bamboo clams, unfortunately, were not as good. I felt they were not very fresh. Had better ones at Crystal Jade Golden Palace at Ngee Ann City before.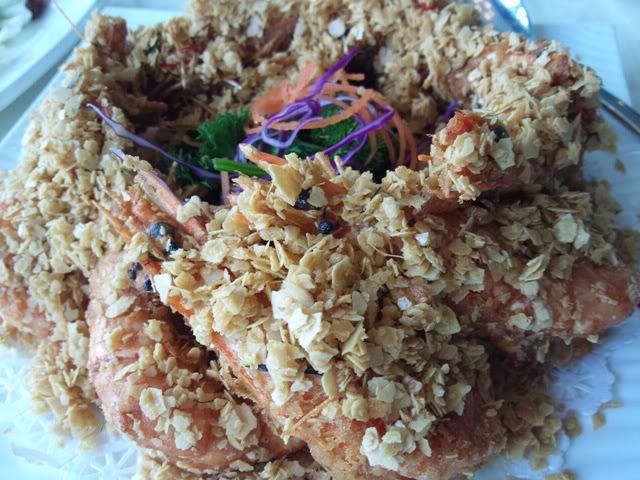 No Signboard has one of the best Cereal Prawns in Singapore. The prawns were big, juicy and fresh. And the cereals flakes were very crispy and fragrant.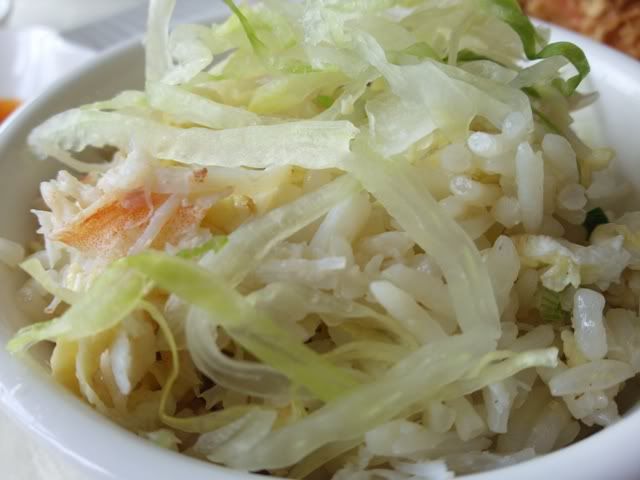 Another surprisingly good dish was their crab meat fried rice. The "wok hei" was excellent, as you can taste the rice being stir fry under strong fire. Each grain was seperated from one another and they taste was superb.
Perhaps No Signboard should do more promotions to promote their branch at Central. I believe some of you here reading this post may not even know they have a branch at Central.
No Signboard Seafood
6 Eu Tong Sen Street
4th Floor
The Central @ Clarke Quay