We are just 1 day away from Lunar New Year Eve. In case your have not decided where to have your reunion dinner or festive meals, here is a good Chinese restaurant which serves good home cooked food at a budget friendly price.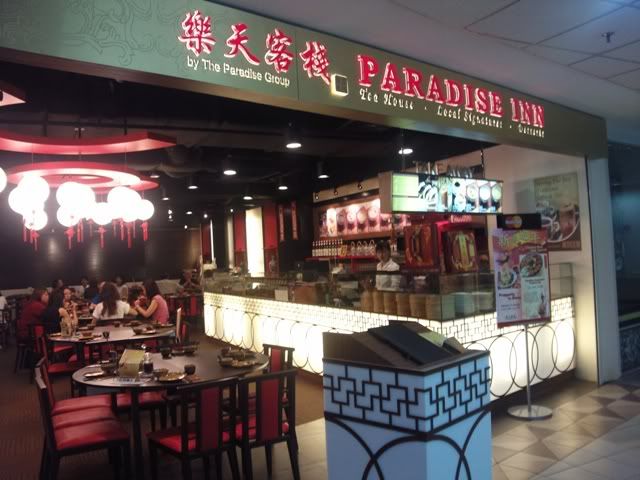 Paradise Inn is opened by the folks behind the more upmarket Taste Paradise and Seafood Paradise restaurants. But Paradise Inn focus on home cooked food (think double boiled soup).

We had our dinner at the Funan branch. The whole place is very brightly lit. Service staffs are friendly but sometimes you have to wave at them for a while before getting their attention.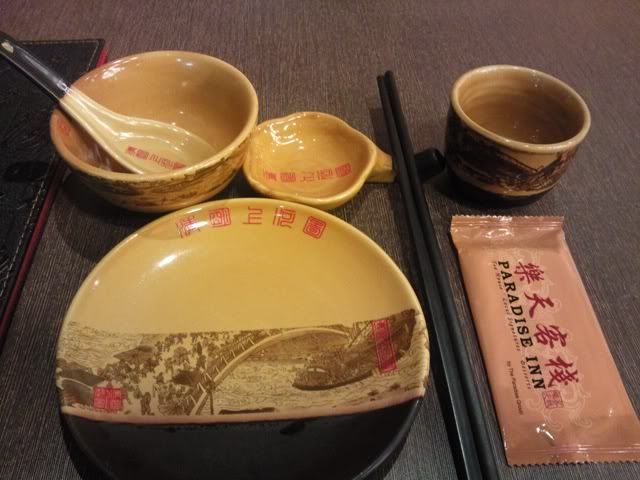 The restaurant has quite a few outlets all over Singapore such as at Funan, 313 Somerset, City Square Mall, West Coast Plaza and a special outles at Singapore Flyer which shares the same restaurant with Seafood Paradise. Do note the outlet at the Flyer only serves selected dishes from Paradise Inn.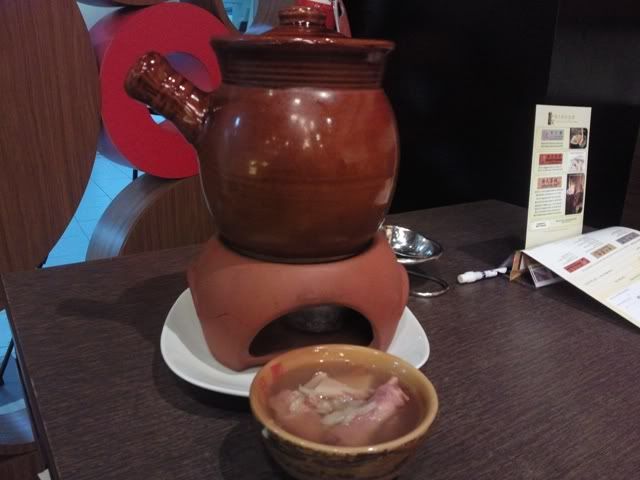 We were first served the double boiled chicken feet and sea whelk soup (S$16.80). The whole pot is good enough for 3 or 4 with 2 servings for each diner.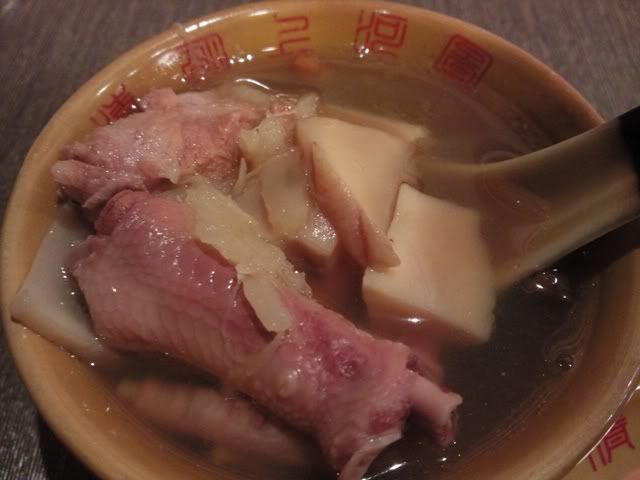 For S$16.80, the soup was tasty and comparable to the standards at many Cantonese restaurants in Singapore.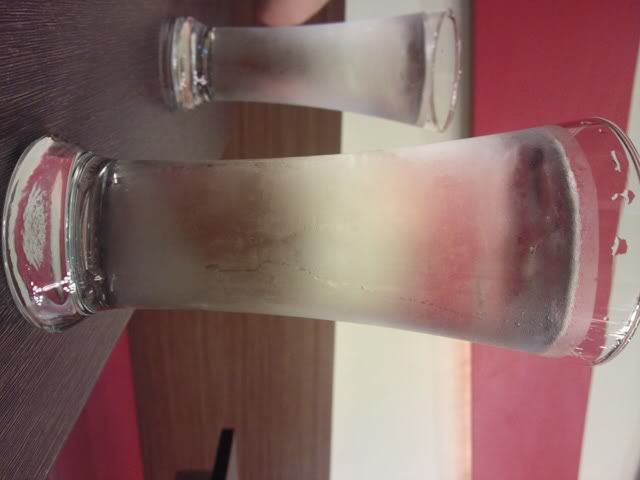 We love restaurants and eateries providing ice and warm water to diners free of charge.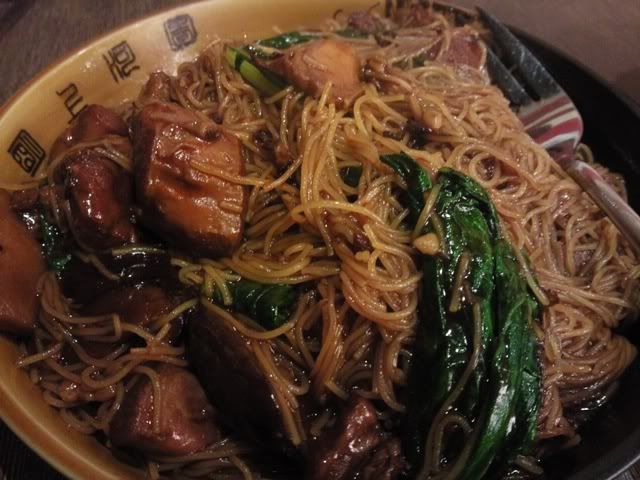 A signature dish at Paradise Inn - Pork Vermicelli (S$12). The pork has been braised in superior soya sauce for a long time. After that, it is braised again in the sauce with Vermicelli. The Vermicelli has absorbed all the gravy and the sweetness of the pork.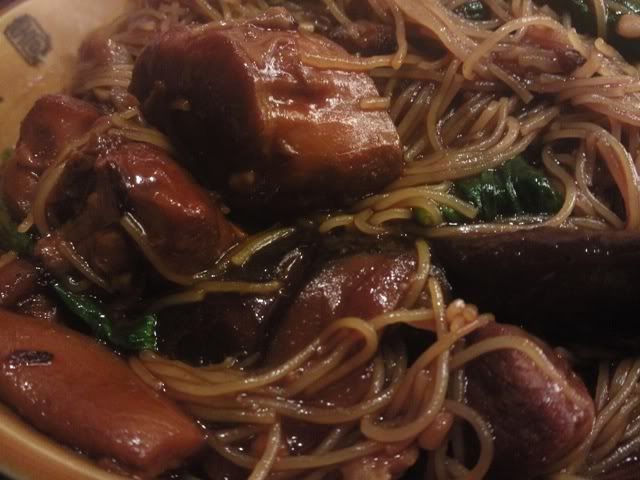 Every mouthful of the mifen is a delight! The difference between the mifen here and other places lie in the gravy they use. It's unique!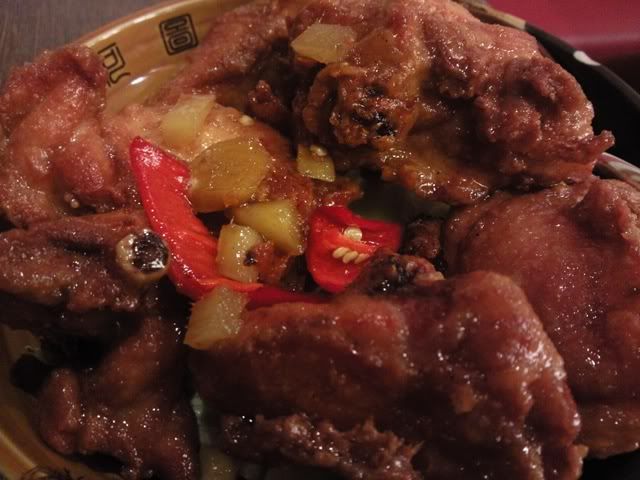 Crispy chicken with honey and ginger (S$10). The ginger here is actually candied ginger slices. The honey did not cause the crispy chicken to lose its crispiness. This will be well-liked by all.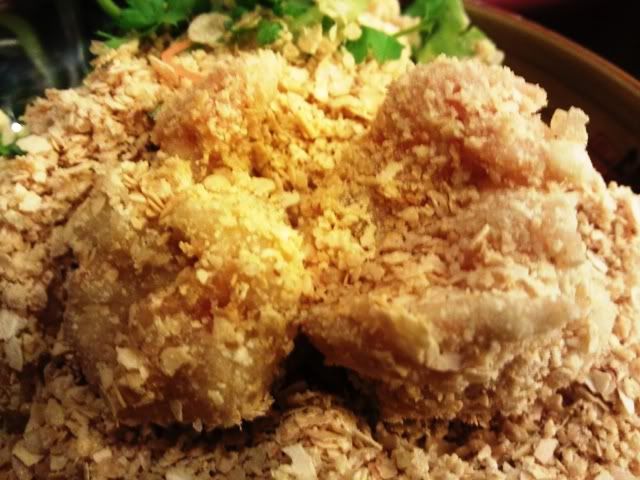 Crystal Prawns with cereal (S$16). Paradise Inn made eating cereal prawns a joy for diners by using fresh deshelled prawns. The cereals was fragrant and crispy, prawns were big and crunchy.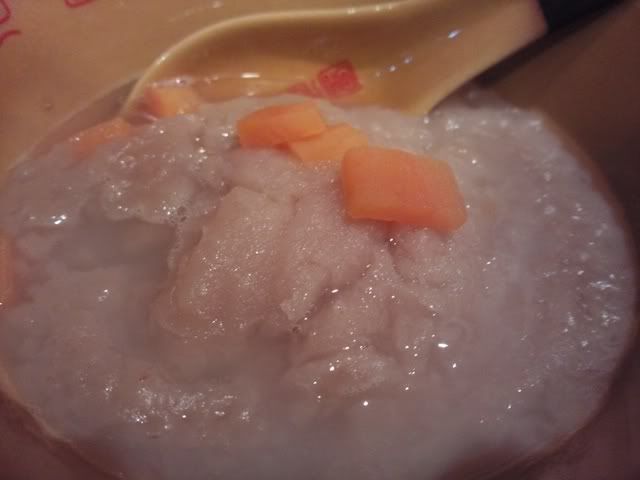 For dessert, the sweet taro paste (S$3.50) was not too sweet but very creamy. The pieces of pumpkin added texture to the taro paste.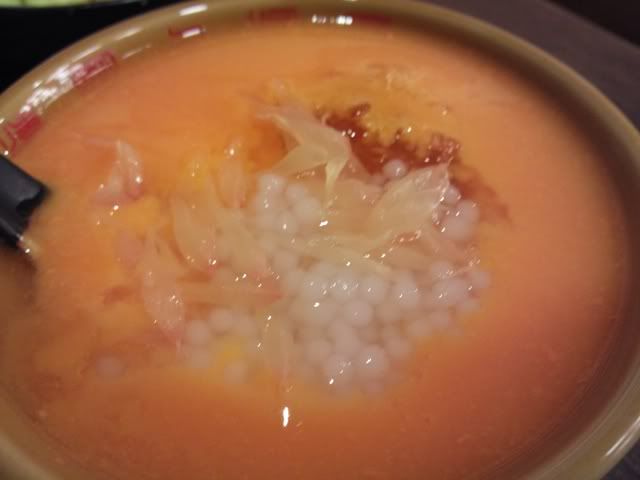 Mango Sago (S$3.50) was good too. Overall, their desserts are also worth a try.
Paradise Inn
109 North Bridge Road
#02-10/11
Funan Digitalife Mall