Weeks before a friend of mine flew to Obama-land for a 2 weeks break, we went to New Habour Cafe for a late weekday lunch.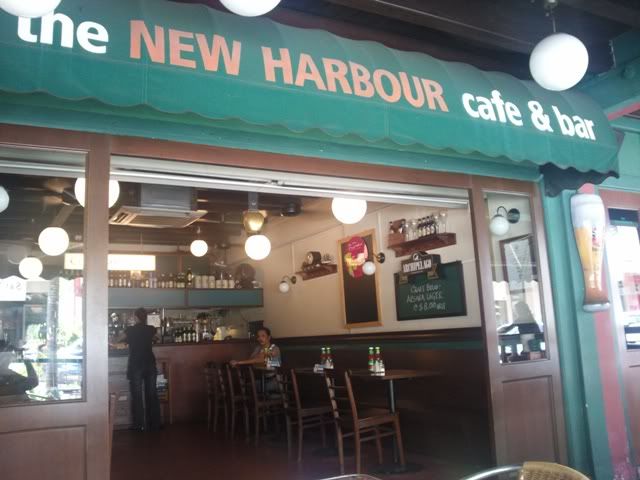 According to my friend, this place serves one of the best roast pork several years back. So today we came back to check whether the pork is still as good as previously.

The air-con area is always reserved, so diners only have the al-fresco dining area left. Sometimes, the reserved sign is put on all the tables indoor, but yet nobody is eating inside there.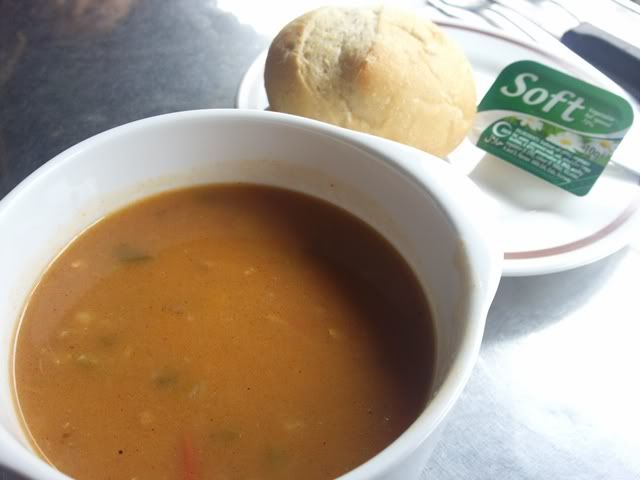 I ordered a Roast Pork Fillet with Rosemary (Lunch set) - Came with soup of the day and a drink. The soup was Seafood Gumbo. The soup was good. Certainly not something out from a can.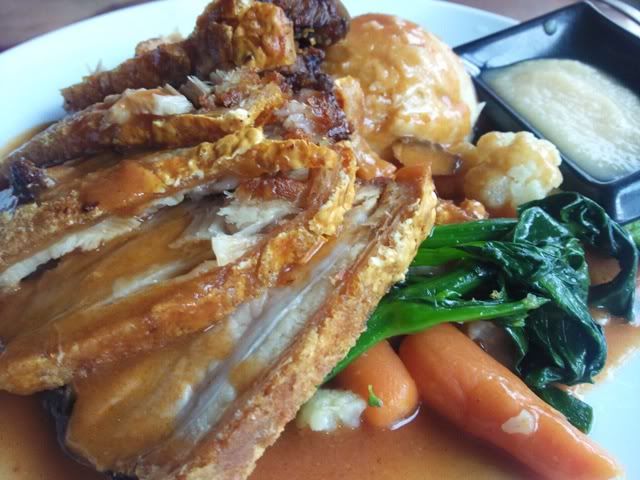 My friend's order of the Crackling Roast Pork came next. We were amazed by the crispy skin on the pork. It is basically Chinese roast pork served ala Western food style. Imagine eating a whole slab of roast pork.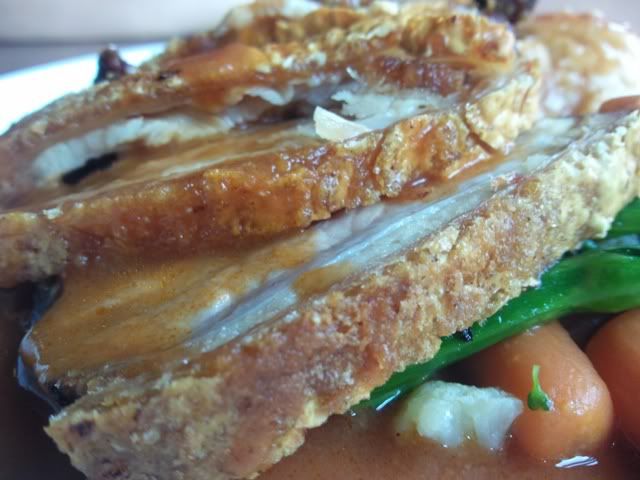 I tried 1 piece of the crackling roast pork, and it was amazing. Although full of fats, it's worth another extra 5 hours in the gym. For those who prefer an even crispier skin, do ask them to serve he brown gravy and apple sauce seperately.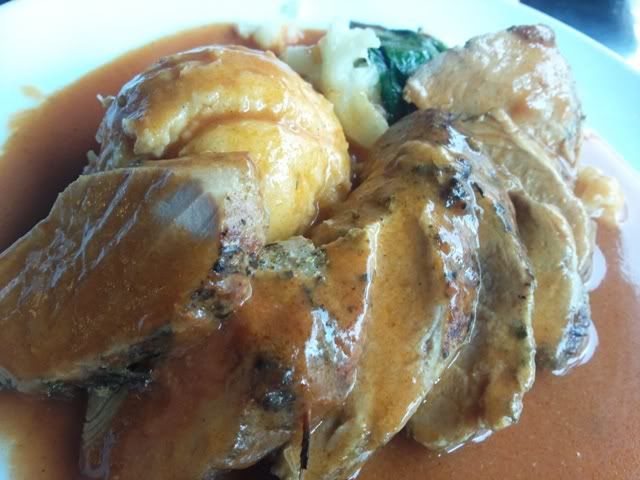 My grilled pork was good too. It was very moist and tender. And most important of all, it has this pork flavour which many restaurants these days tend to disguise with some strong tasting herbs or wine. The mashed potato was good too.
I read some complaints from other forums about their lack of service. I encountered it myself too during my 2nd visit to New Habour Cafe about 1 week later, and hope they can improve their service especially when the restaurant is crowded.
New Habour Cafe & Bar
114 Tanjong Pagar Road