Recently, a new Thai restaurant opened in ION Orchard.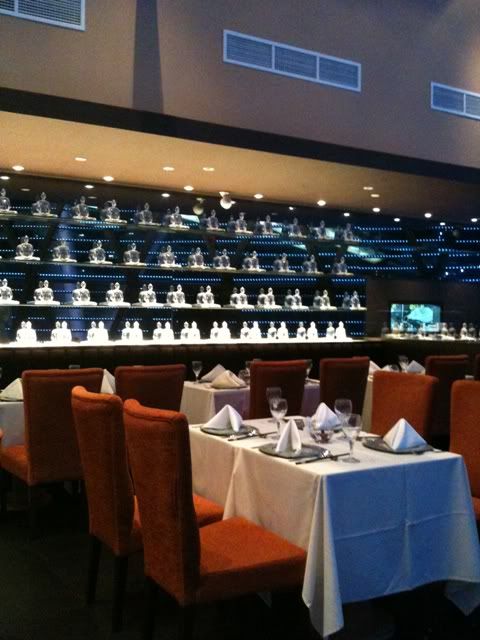 Was unsure of who opened this restaurant. So googled it and found a short write up on SoShiok.com:
"(Apasaracharus Wiwatphonthana) who owns a 1,200-seat seafood restaurant in Chonburi near the Gulf of Thailand – has won gold medals in her home country for her recipe (of Tom Yang Kung), and a few years back she was something of an official ambassador of the dish, having been selected by the Thaksin government to promote tom yang kung and other recipes to the rest of the world. "
Well, this is a place where the Abhisit government will not come when they are in Singapore.
Upon entering the main eating hall, you will see rows and rows of Buddhas. The restaurant is quite empty and business was not very good.
Appetizer of a kind of fried fish wrapped in lettuce.
Gang Keow Wan Kai (S$25.90) Thai green curry - It was on par with the version at Thai Thai over at Mandarin Gallery. But still Mandarin Gallery one is better.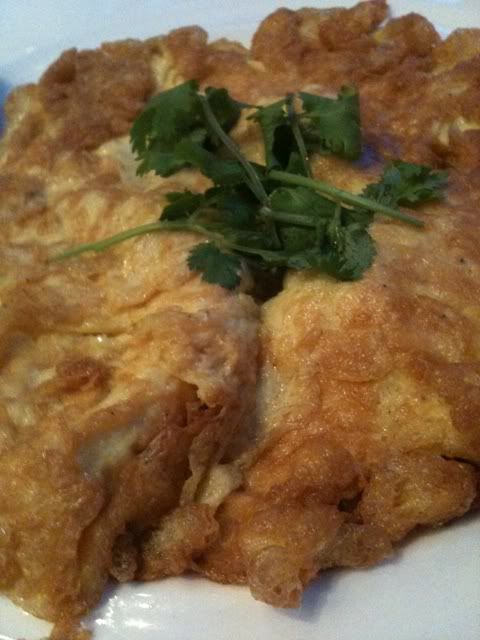 Kai-Jiao Neau Puu (S$22.90) Crab Meat Omelette - Kai-Jiao means fried egg in Thai, and this omelette is fried with fresh crab meat.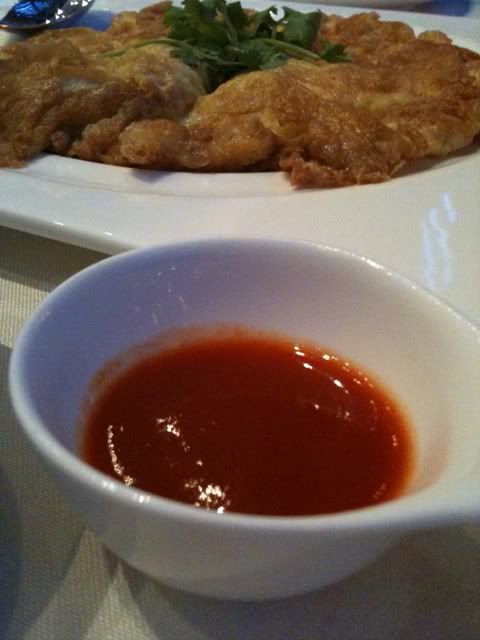 Comes with a spicy chilli sauce dip.
Pad Pakboung Senmal (S$19.90) Stir fried Kang Kong
Gang Jeud Nang-Rom (S$22.90) Oyster Broth served in a metal container with a candle light warmer.
Hormok Plaa Krapong, or steamed otah with lots of seabass meat and red curry leaf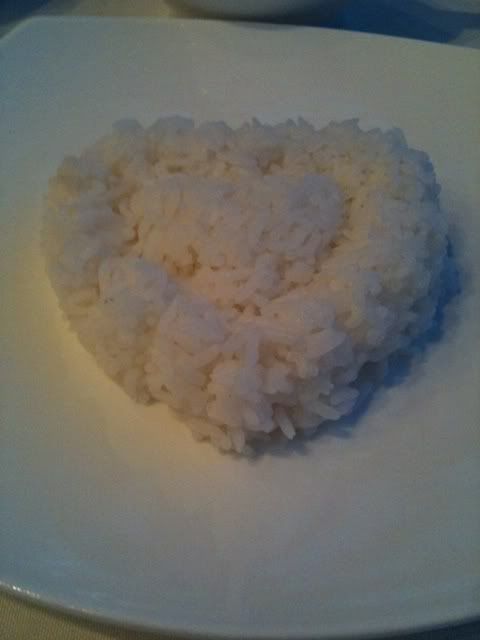 A touch of fun as each serving of rice was in the shape of a love heart.
A common complain is portions are really small. So either come with a half full stomach or order more.
Soht & Baay

2 Orchard Turn
#04-11 & 05-01
ION Orchard
(All photographs taken here by iPhone)