Those who are in your 20s or above will remember back in the early 90s, there was this "cinnamon bun" craze in Singapore. For hours, Singaporeans will queue at Basement 1 of Raffles City to wait for the freshly baked Cinnamon Buns to be ready.
The craze has disappeared during the late 90s with the closing of the last cinnamon bun specialty shops. But once in a while, I tend to miss the taste of the bun and I was glad to spot this Cinnamon bun shop located at the new Basement 3 food hall of 313 @ Somerset.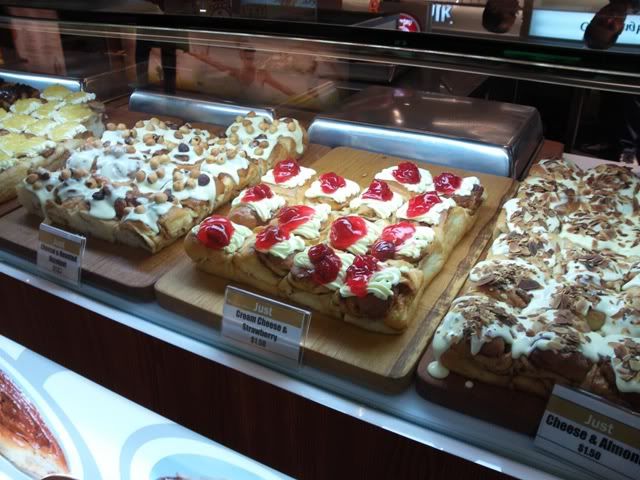 Besides the original flavours, customers can also choose from their wide range of cinnamon buns with various savoury and sweet toppings. Shown here are a few such as Cream Cheese and Strawberries, and Cheese and Almond.
There is a small area where customers can see how the buns are made on the spot.
Bought 2 versions of the buns back to office. I like the cream cheese with cranberries. Althought their cheese is pretty mild, but it is decent enough. Like the cranberries with the cinnamon bun.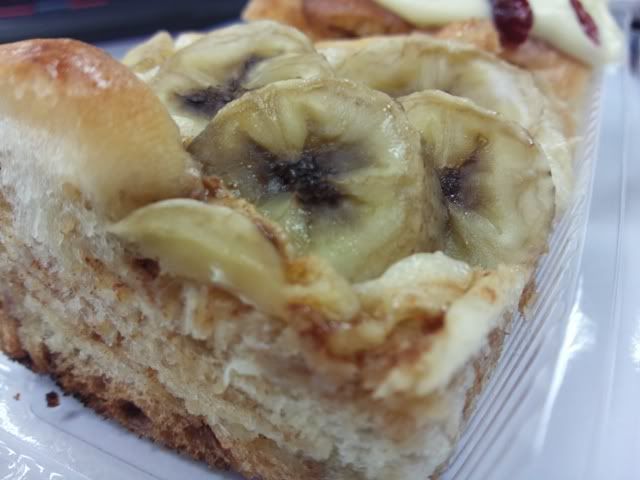 The banana version is disappointing. Was quite dry and they were quite stingy with the banana slices.
Just Buns
313 Orchard Road
#B3-49,
Food Hall
313 @ Somerset