Although Singaporeans enjoy only 2 days of official public holiday for the annual Chinese New Year, but most Chinese celebrates Lunar New Year during the first 15 days of the 1st Lunar Month.
And it is a period of never ending feasting, drinking and lo-heing. Lo Hei is the action of mixing different oriental vegetables (some preserved and some freshly shredded) in a large plate. Raw sashimi grade salmon belly slices and crispy crackers are then added into the mixture with some fragrant oil and plum sauce together with pepper and cinnamon powder. Then everyone gets their chopsticks ready to toss this unique Chinese salad and we will wish each other good luck and most important of all, good fortune and endless cash coming your way this new year.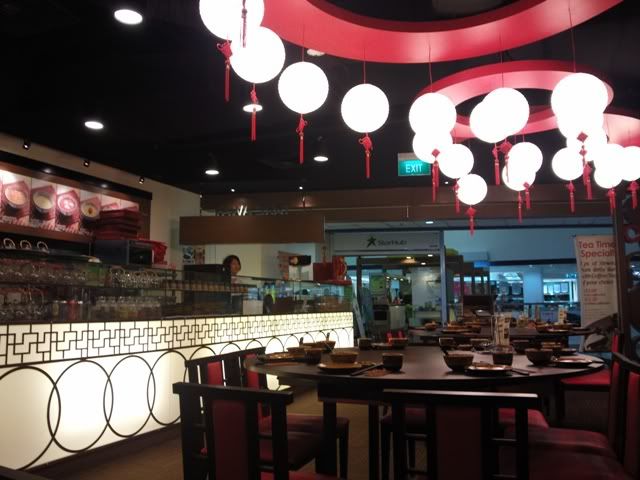 So here we are back at our favourite middle-range Chinese restaurant Paradise Inn. We tend to come late after 8pm, so there are lot's of empty seats. The last order here is 9:30pm.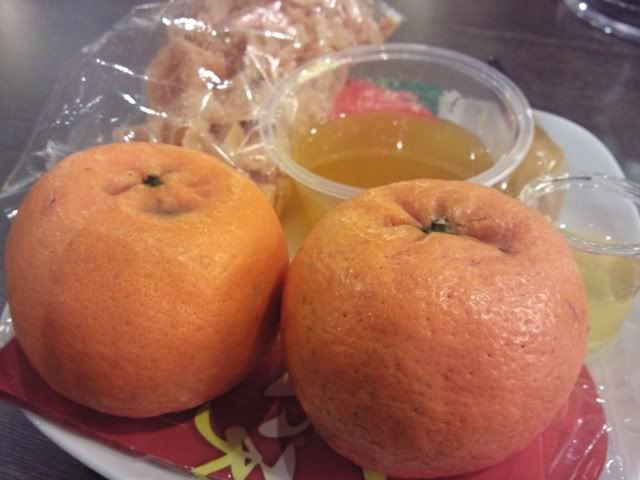 The Yusheng comes with 2 mandarin oranges for prosperity significance.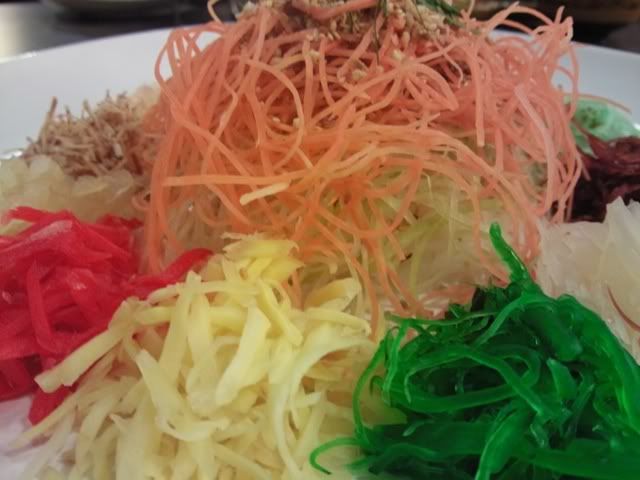 A close up view of the colourful Yusheng.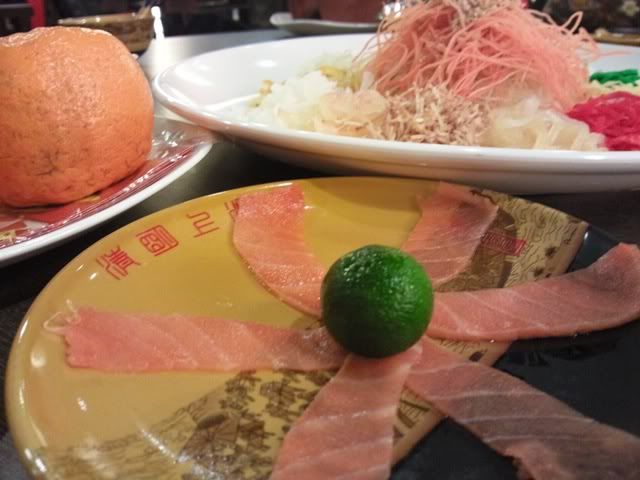 Quite disappointed that their salmon was sliced so thinly.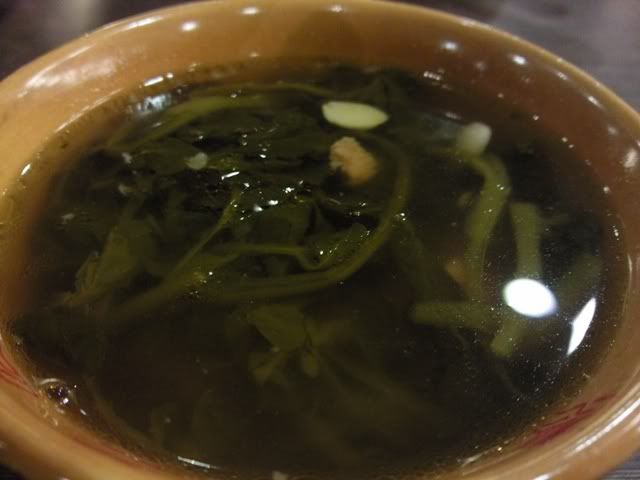 As it was a cold night, we ordered a pot of water-cress with pork ribs soup. Some may not like the taste of water-cress, but it helps to get rid of heatiness due to sleeping late or stress. The soup is clear and has a clean taste to it.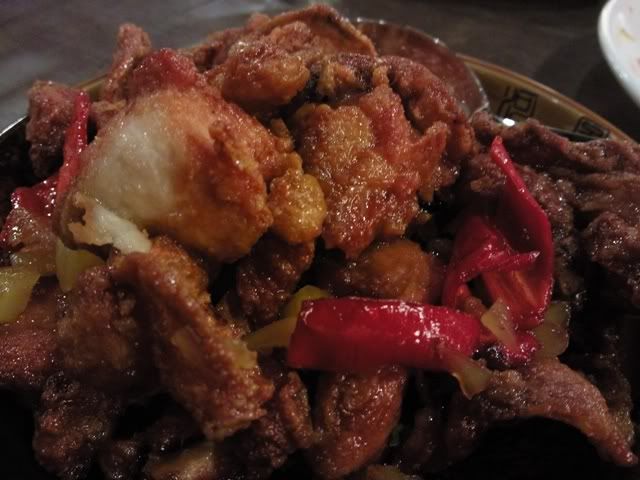 Crispy chicken with honey and ginger (S$10). A must order here at Paradise Inn. The crispy chicken thigh pieces is mixed with a honey sauce and topped with caramel ginger pieces. The honey sauce balanced well with the deep fried chicken.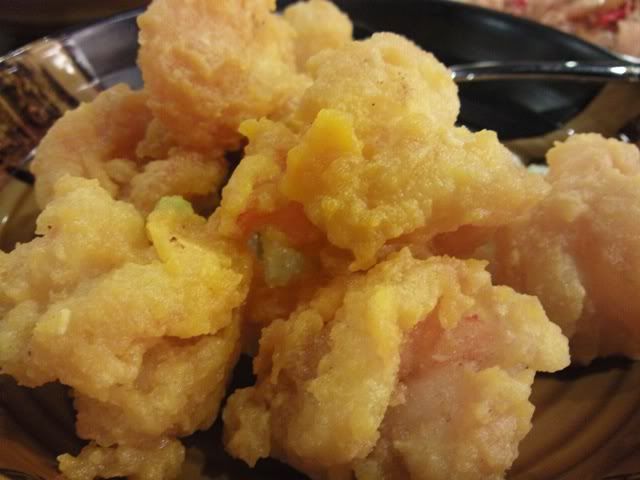 Salted Egg with Prawns. What I like is how their prawns are already deshelled, and so all we have to do is to simply put the entire prawn inside our mouth without deshelling them. The salted egg prawns here are of top quality. The salted egg is not overly salty, yet the flavour of the egg yolk is intense. Prawns is of the highest standards and everyone love this dish very much.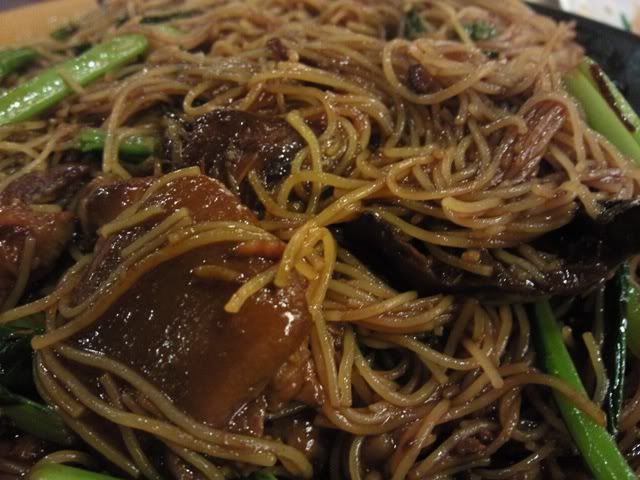 Pork Vermicelli (S$16) medium serving. Standards still as good as last time. The Vermicelli has totally absorbed the gravy from the braised pork. This is one dish that even the most fussy housewife will love.
Paradise Inn is now located at a few shopping malls. The latest outlet will be the one at Basment 3 of 313 @ Somerset. And if you put a Crystal Jade kitchen and a Paradise Inn side by side, I will gladly walk straight into Paradise Inn without much thoughts.
Paradise Inn
109 North Bridge Road
#02-10/11
Funan Digitalife Mall