Hidden in a small corner of Tanjong Pagar lies a small hotel call Berjaya Hotel along Duxton Road. It looks out of place among all the pubs and clubs lining up along the road. But upon entering the hotel, another world awaits both hotel guests and diners.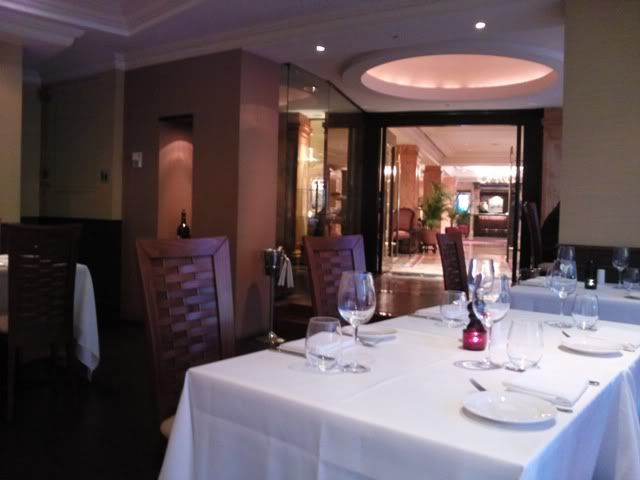 The hotel used to be the home to a popular French restaurant called L'Aigle D'Or. However it was replaced by an Italian restaurant called Saraceno.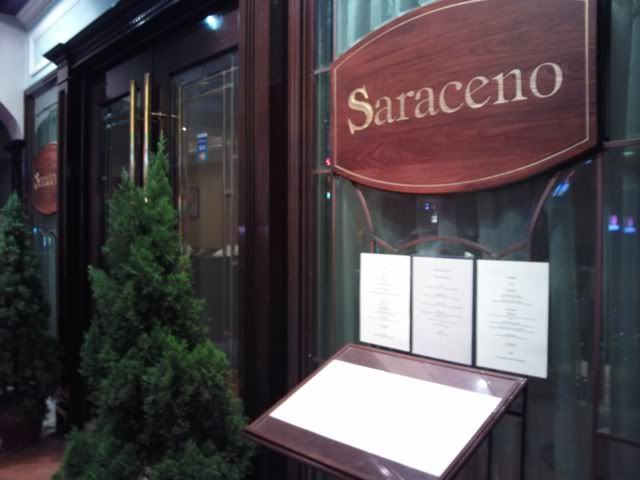 Upon entering the restaurant, the first thing which strikes you is that tables are spaced far enough for ample privacy with walls and columns blocking. Then, it comes to your attention that the reason why it is so spacious is because there are only a handful of diners eating here. Location is a big problem here as it stays hidden among all the KTV bars.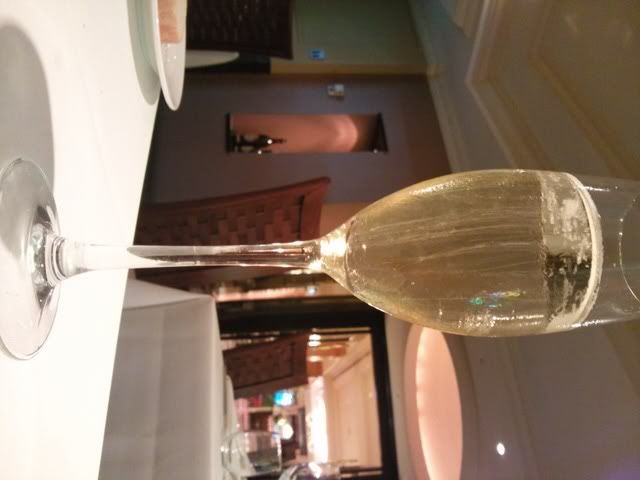 To start off the dinner, we had a bottle of Italian sparkling wine called Prosecco Di Conegliano, as recommended by the manager.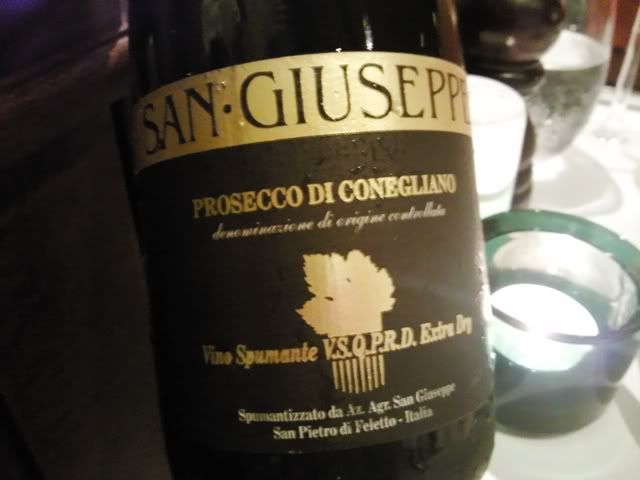 I thought it was a good choice as the wine was light and a bit sweet. The wine is made of Prosecco grapes which are grown in the Veneto region in Italy.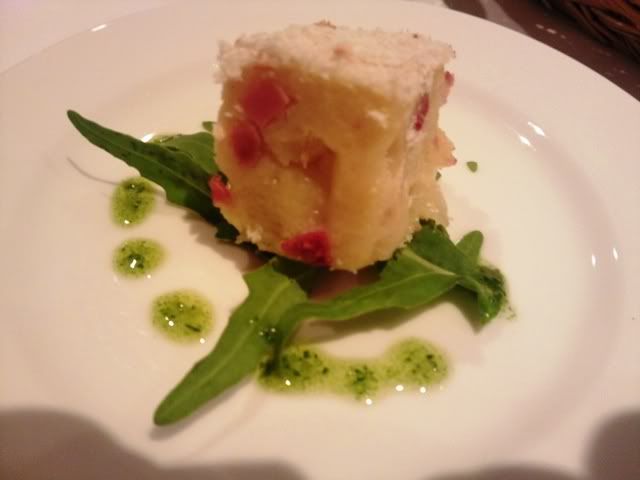 Amuse-bouche was cream cheese with hints of beetroot, and some basil sauce. Although small, the taste of the cheese was quite intense.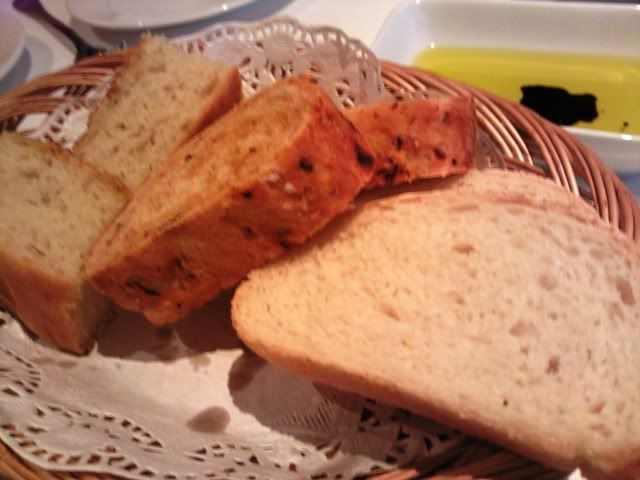 Would prefer if the bread were warmed before serving. I like all their breads, but the best was this onion roll which was both fragrant and soft.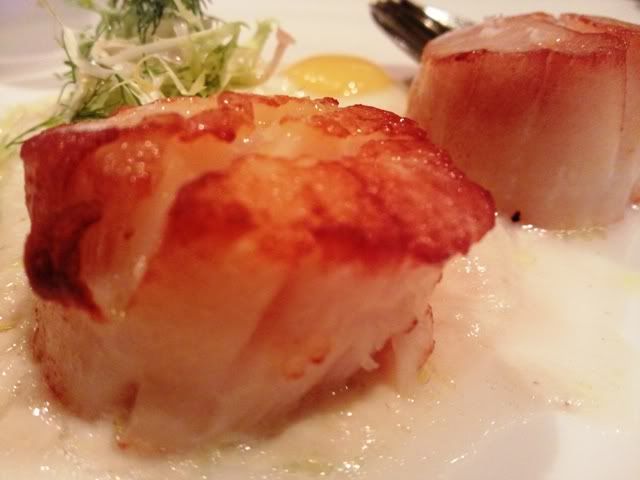 Ordered the Pan fried scallops which was off-menu. The scallop was fresh but it was not as warm as we desired.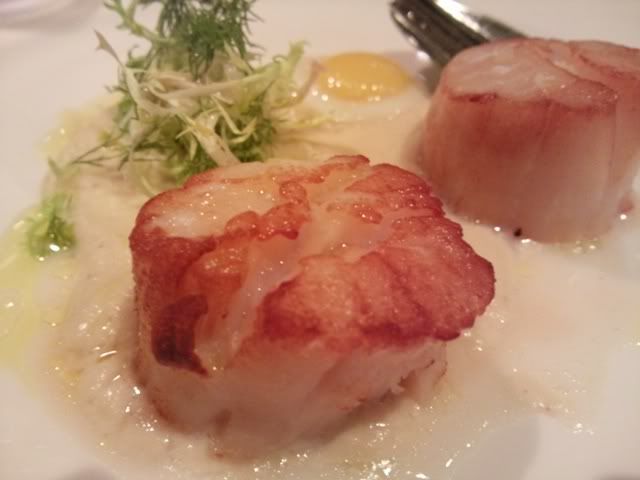 A slightly cooked egg sits at the side of the dish and diners are suppose to eat the scallop together with some of the egg whites and yolks.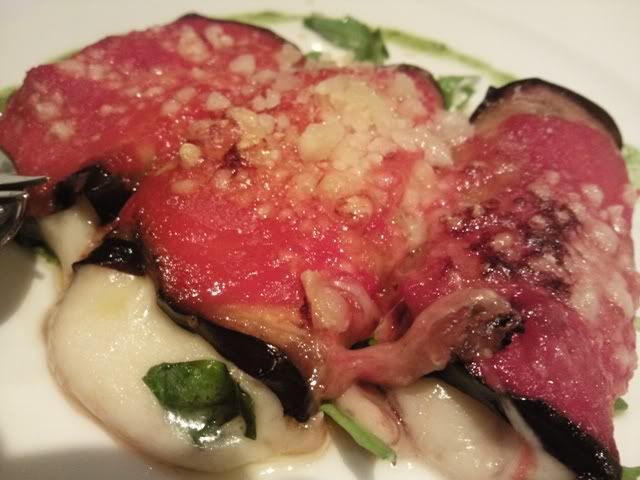 One of our favourite starter was this Egg plant with mozzarella in tomato and parmesan sauce. The egg plant still packs some crisp from the pan frying. Moisture was sealed by the layer of mozzarella cheese and tomato sauce.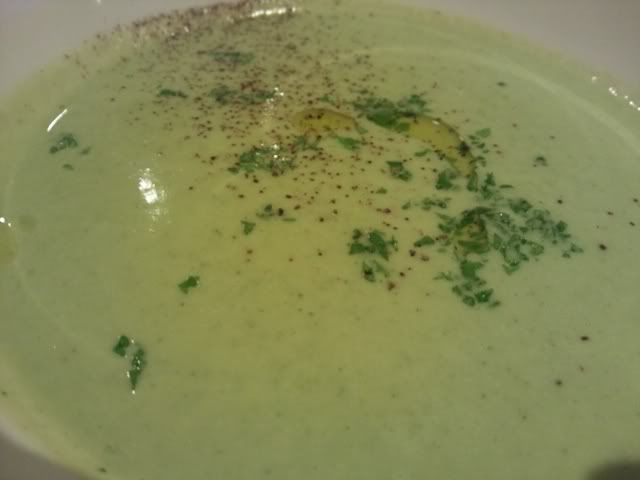 Soup of the day - Broccoli soup. Till now at this age, I still frown when I see broccoli and never eat more than 3 pieces. But the Broccoli soup did not have the raw vegetable taste which broccoli often has. In fact, the soup was very much creamy and the simple taste of broccoli allows diners to enjoy the sweetness of this vegetable.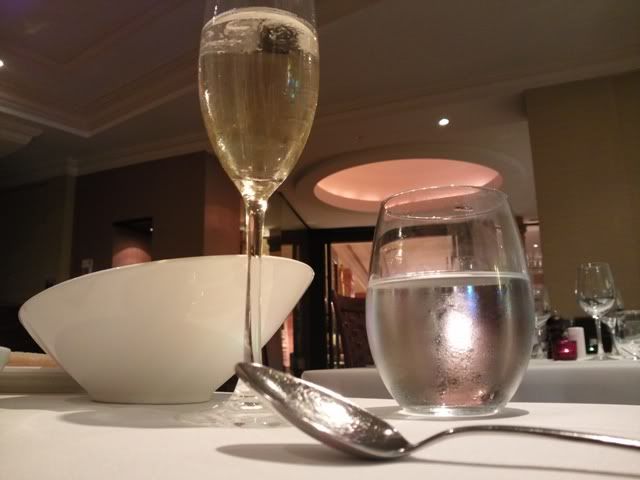 Our mains are served next. An empty bowl was provided to put the shells from our seafood mains.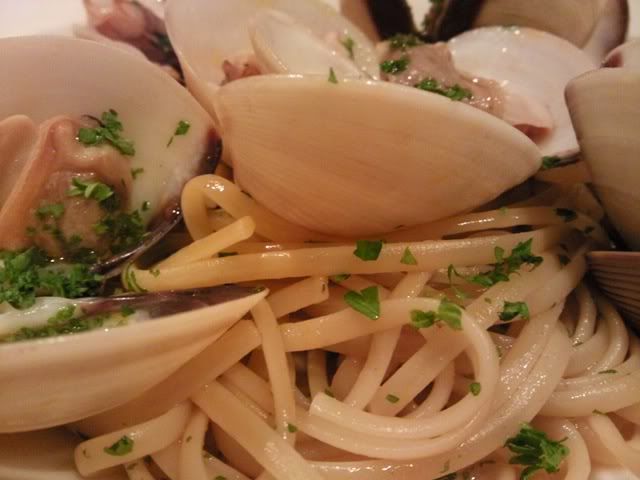 Linguine with clams in olive oil, garlic and chilli sauce. As recommended by the manager as this is one of their best sellers, the linguine was done al-dente style and it was not too mushy. Clams were very fresh, but a pity that they were not bigger in size. The little crisp fried garlic added some flavours to this pasta dish too.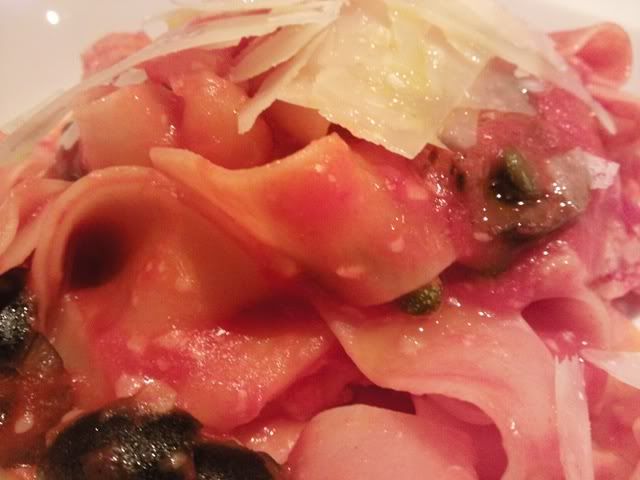 As I wanted to eat some roasted peppers, ordered this vegetarian friendly Pappardelle pasta with roasted yellow and red peppers, carpers, black olives, cherry tomatoes and pecorino cheese. They did well with the roasted peppers, but the tomato base sauce was a bit overwhelming from me. But I could be a bit bias to the tomato sauce as I always prefer a cream base pasta instead of a tomato sauce base pasta. However, credits must be given to the Pappardelle pasta which I am sure must be freshly made in the kitchen. Initially, I was a bit hesistant about the black olives, but after a while I feel that the salty black olives complimented the dish very much.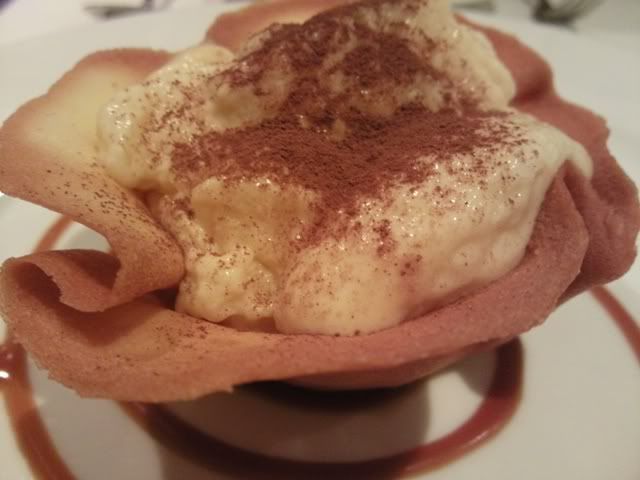 We were too full to order dessert. But the serving staff recommendes their Tiramisu. And after eating this Tiramusi, I can understand why it is soooo good. The cripsy outer layer tasted like our egg rolls, and the liquor soaked sponge cake and cream inside tasted fresh and not too sweet. A swirl of caramel sauce accompanied this perfect Tiramisu dessert.

This Italian restaurant should really attract more diners with its high quality Italian food and excellent serving staff. Hope that more people can visit them in this very hidden Berjaya Hotel.
Saraceno

83 Duxton Road
Berjaya Hotel