Ah... every visit to Izakaya Nijumaru would stir up nostalgic feelings. This was the first ful fledge Japanese restaurant I visited back when I was still a student. Prices have not changed much and I am glad to say that the surroundings and quality of food remain too.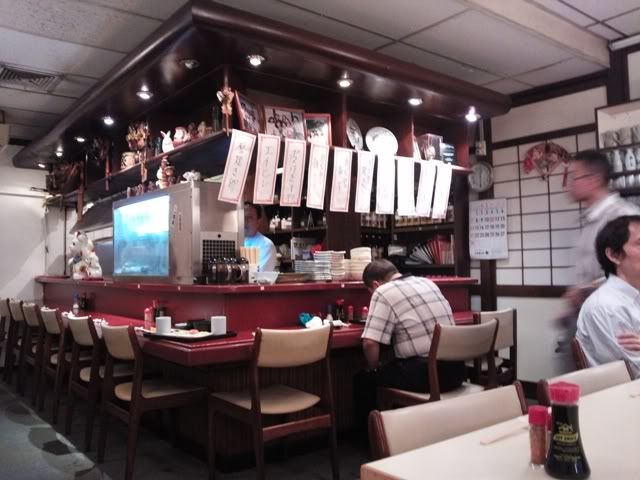 Whenever you want to know whether a Japanese restaurant is authentic or not, see how many Japanese eat there. Here at Izakaya Nikumaru, about 50% of their clients are Japanese. A sign of authenticity.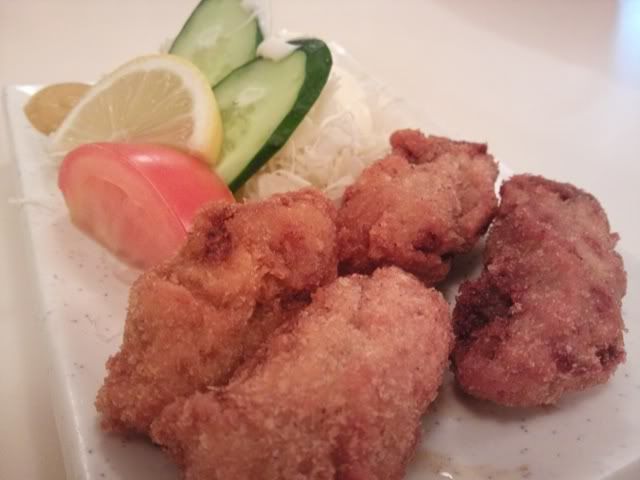 Oysters are always referred as the "Viagra from the ocean". The oysters served here, while fresh, is nothing to shout about. The oysters are flash-fried in oil after being coated in crispy breadcrumbs.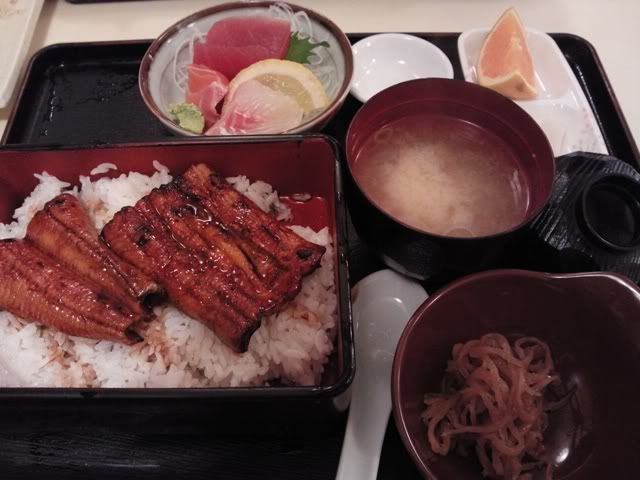 My favourite Unagi don with additional serving of sashimi. The sashimi was pretty fresh and the crunchy. I like the side dishes but I am sad to say I have no idea what is inside. All I know is there are strings of vegetables which have been soaked in soya sauce. Very refreshing.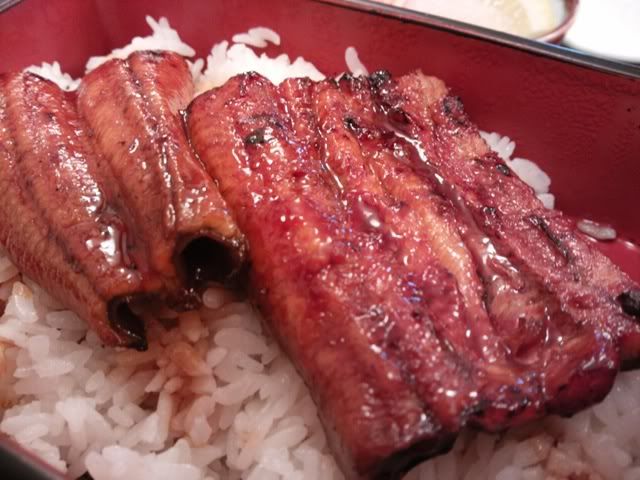 Just take a look at the unagi. How shiny and beautiful they look. I can imagine the chef roasting them, then adding unagi sauce onto the unagi and roasting them again and repeating it until they are fully cooked. Do note sometimes there are tiny bones inside. Although the bones can be digested, I will make it a point not to eat them.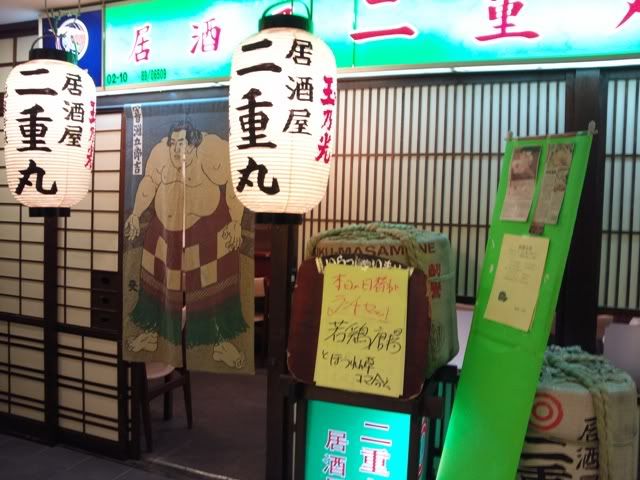 The exterior of the restaurant. It is hidden somewhere inside the shops at the 2nd level, so just walk around the 2nd floor and try to spot a shop which has a long brightly lid green signboard.
Izakaya Nijumaru Restaurant
5 Koek Road
#02-10
Cuppage Plaza