Ah Hoi's kitchen has been in Singapore as along as Trader's Hotel, and it was there when Trader's first opened her doors.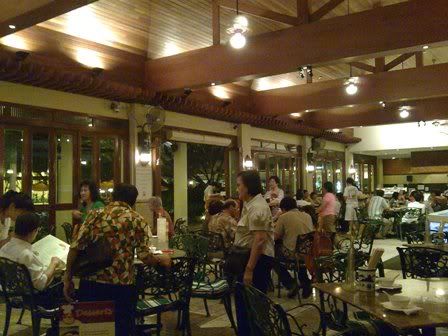 Specializing in Singaporean cuisines, Ah Hoi is famous for its seafood and tze char dishes in a classier environment. But I find the indoors too noisy due to the glass doors keeping all the noises in. If it is cooling, would prefer an outdoor seat.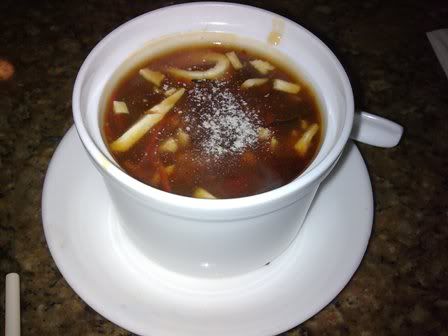 Hot and sour soup - Sichuan Soup. It's ok, the usual spicy and sour taste with shreds of chicken meat and tofu.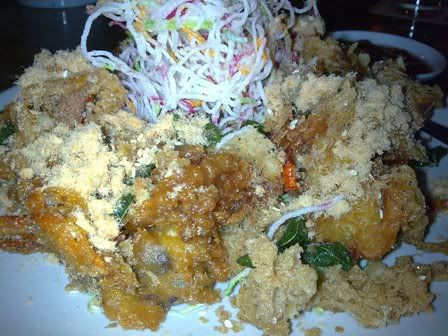 Had been craving for crispy soft shell crabs. Ah Hoi does quite a good version of this dish. It is first deep fried, and then quickly stir fried with curry leaves and crispy pork floss. Would be good to go with beer.
Special Tofu (can't remember is home-made or what). The sauce goes well with white rice. Tofu is those which is freshly steamed from scratch.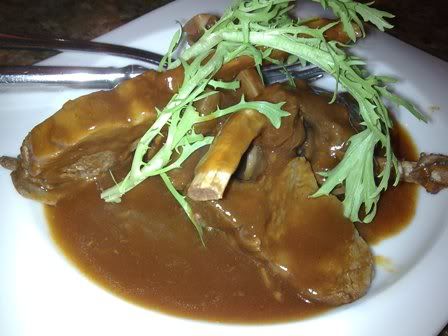 Braised lamb shanks - meat is very tender. Sauce is good, but I suspect full fo MSG.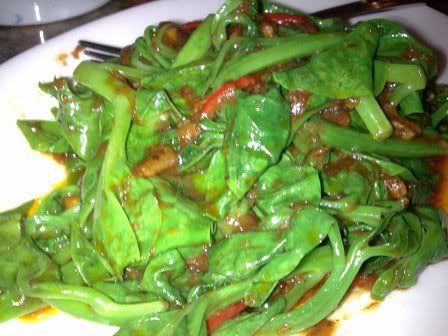 Sambal Kang Kong - Like the spiciness of the sambal and bits and pieces of dried shrimps. Another dish which goes well with white rice.
Ah Hoi usually has lot's of promotions with credit cards, and when we were there, they had 30% discounts for OCBC card.
1 thing to note is that if you cannot take MSG, it's best to give this place a miss. Otherwise, food is quite good.
Ah Hoi's Kitchen

1A Cuscaden Road
4F Traders Hotel
Tel: 6831 4373