After a torturous multiple days meeting in Shangri-La Hotel, I just needed some good food to relax before going back to the meetings.
Walked out of the hotel and onto Orchard Road, and decided to try out Marmalade Pantry at Palais Renaissance.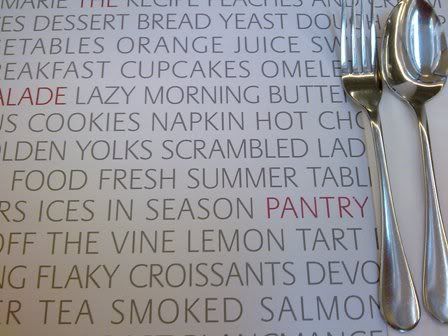 The menu is only 1 page long, and the dishes are clearly listed on the menu.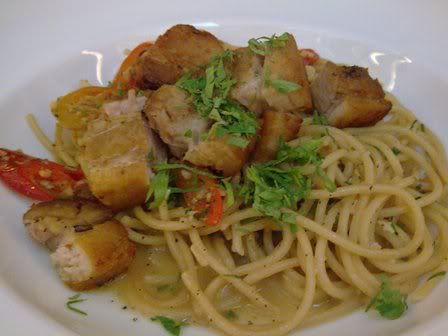 Spaghetti Aglio Olio with crispy Kurobuta pork belly & chilli. Tried a piece of the pork belly, and was not as salty as the Chinese roasted pork belly.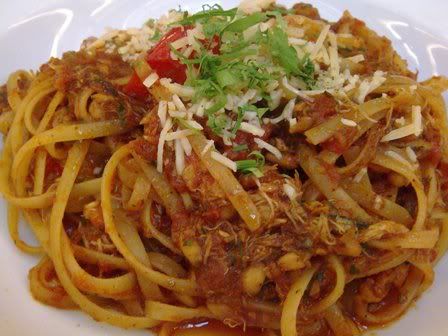 Linguini with crabmeat tomato chilli and pinenuts. they were generous with the crabmeat, and the pinenuts added some crunchy texture to the pasta dish.
Nobody should eat at The Marmalade Pantry without trying their famous Sticky Date Toffee Pudding with Vanilla Bean Ice-Cream. The pudding is moist and delicous, with one of the best vanilla bean ice-cream I have ever tasted. The warm toffee sauce goes well with the pudding.
The Marmalade Pantry
Unit 03-22
Orchard Ion
2 Orchard Turn
Singapore 238801
telephone 6734 2700
Unit 01-04
Hitachi Tower
16 Collyer Quay
Singapore 049318
telephone 6438 5015
Unit 01-08
Capital Tower
168 Robinson Road
Singapore 068912
telephone 6327 9169