Sun With Moon is one of Singapore's chain of better Japanese restaurants, with consistant quality throughout its local branches.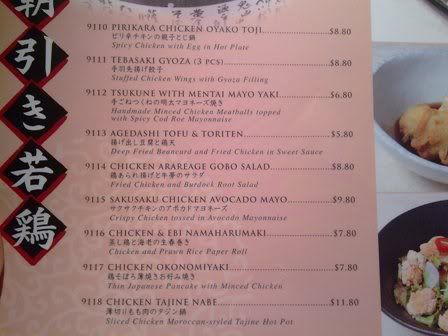 They were having this special chicken menu, but instead we opted for pork.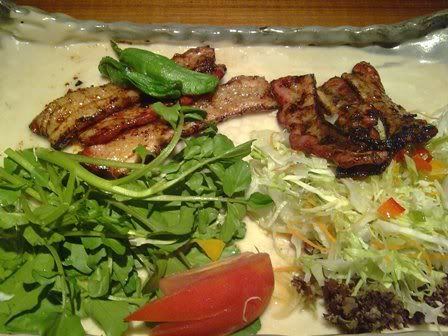 Grilled pork slices with vegetables. Find the pork slices quite average, not dry, but also not very juicy.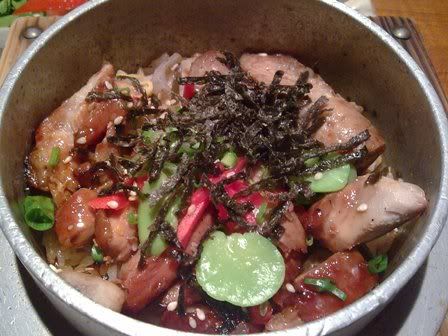 Teriyaki Chicken Kamameshi - a specialty at Sun with Moon. Waitress will give you a small hour glass, and you are suppose to open the wooden cover after the time is up. Quite a meal by itself, there are rice, meat and some vegetables. Flavourful and quite wholesome.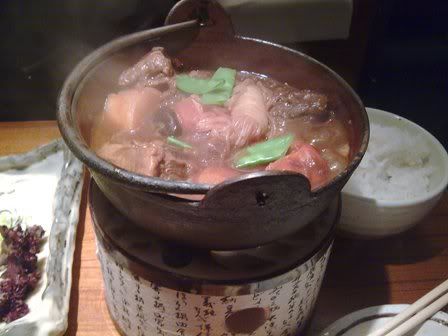 Stewed beef with rice. A surprise hit at Sun with Moon. Beef is tender yet flavourful. The best is the thick sauce which goes well with the white rice. The potatoes and carrots are also very tender after hours of stewing. Excellent.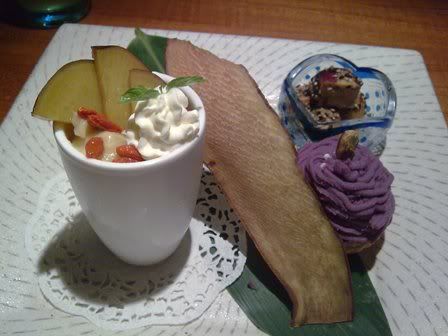 Ended the meal with this sweet potato dessert. Made with Japanese sweet potatoes, the dessert did not achieve in retaining the flavour of the sweet potato. Would not re-order this the next time.
Sun With Moon
#03-15
Wheelock Place
501 Orchard Road