TCC is one of a handful of chain cafes in Singapore which serves pretty good food at a nice environment.
I especially like the branch at Robertson Quay. Quiet yet chic.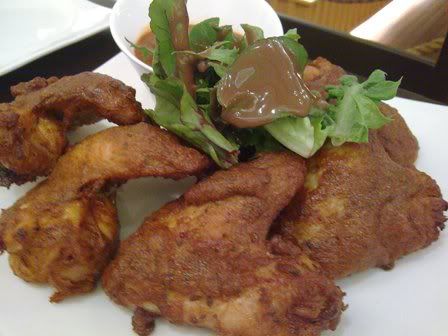 Dinner at TCC on a weekend night. This is their killer spicy wings. The wings, without the dip, is really spicy. Think of Buffalo Wings spicy and not KFC hot & crispy spicy.
In fact, it was so spicy that all we wanted was to quickly finish the wings. The sauce was even more spicy. I wonder who can take such spiciness.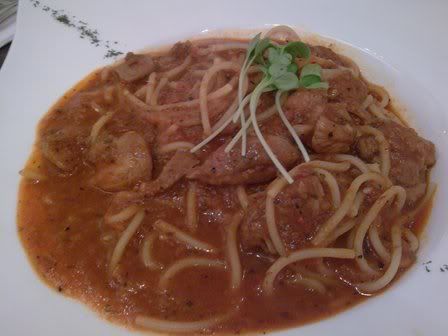 Pasta in tomato paste. I don't really like tomato base pasta, but I tried some and it taste quite ok to me.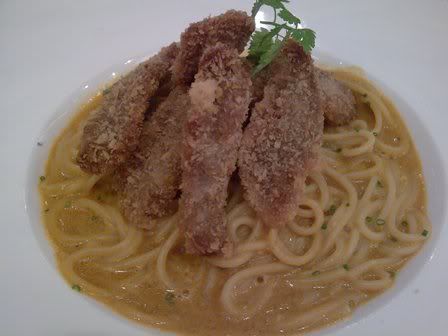 Had this Curry Beef Spaghetti. It's actually quite good. The surprise is that the beef fillets are actually fried till crispy in a bread crumbs coating. The curry was tasty without being too spicy. The combination of the fried beef fillets and curry sauce actually is quite a good match.
TCC - The Coffee Connoisseur
80 Mohamed Sultan Road
#01-02 The Pier @ Robertson