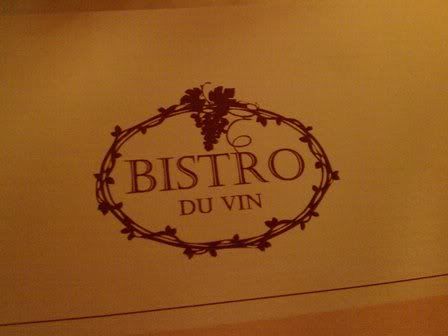 In the midst of recession, everyone is trying to look for something value for money. The newly opened Bistro Du Vin by Les Amis offers french bistro food at an affordable price (though not exactly cheap).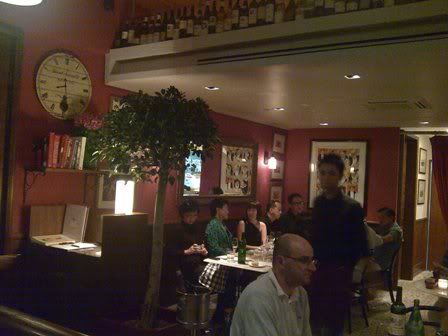 The interior of the bistro tries to replicate that of a bistro in Paris, and I think they have successfully recreated that feeling. You won't feel that you are in Orchard, but actually in a part of Paris.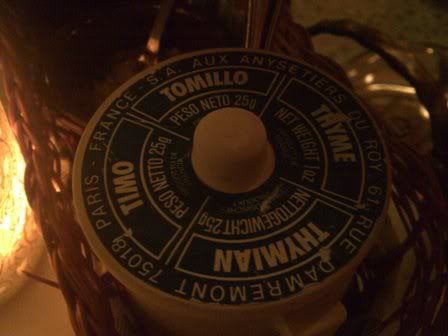 I don't really know what all these French wordings on the salt container mean. And what this salt container actually does?
Our first dish was Pan Fried Foie Gras with caramelized apples and balsamic reduction. The Foie Gras wasn't as good as the "Les Amis" standards, but still good nonetheless.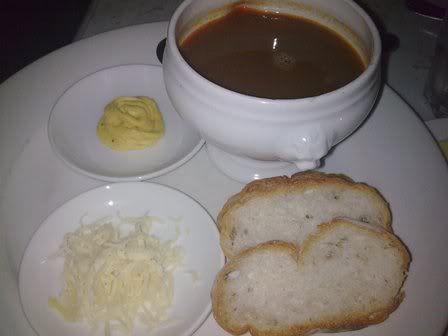 the Fish Soup served with croutons and saffron potatoes mayonnaise is a surprise. Initially we thought the Fish Soup would be a bit fishy, but it turned out to be very tasty.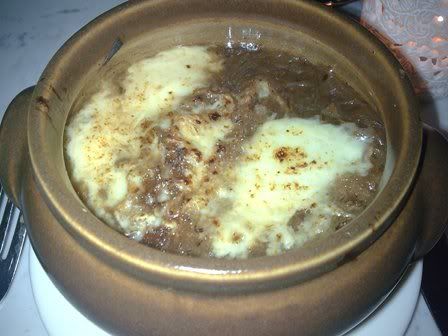 Classic gratinated onion soup with gruyere cheese and croutons - this is the signature soup of Bistro Du Vin. Commonly referred to as French Onion Soup, there is a layer of melted cheese ontop of the soup with croutons immersed in the soup. Satisfying.
Free range roasted chicken with garlic - Good but ordinary. Bistro ran out of their signature Duck Confit.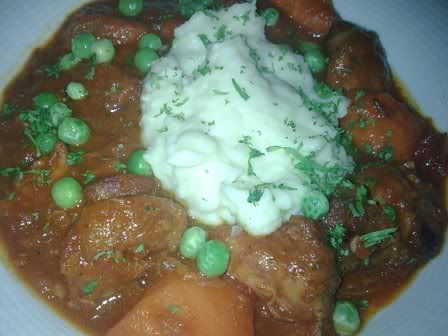 Lamb stew with green peas - Lamb is braised till soft, yet retains the fibre of the meat.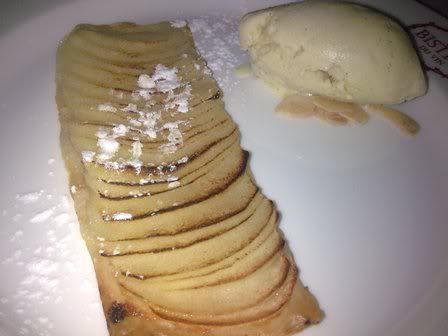 Warm thinly crusted apple tart served with vanilla ice-cream - Find this dessert pretty average, not a fan of apple tart.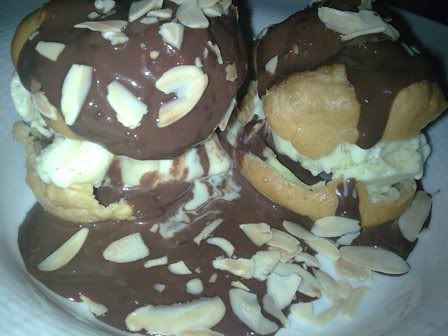 Choux buns filled with vanilla ice-cream, topped with warm chocolate sauce and almond flakes - this is good stuff! Sinful choux buns stuffed with vanilla ice cream. Every bite contains both the warmth from the buns and icy coldness from the ice cream.
Bistro Du Vin
1 Scotts Road,
Shaw Centre
Tel: 6733 7763