Back at Bistro Du Vin within a week. Really like the laid back Paris cafe atmosphere in the heart of Orchard Road.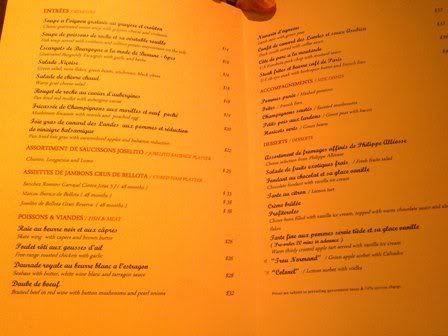 Athough the menu is only 2 pages long, however it contains most of the iconic French food.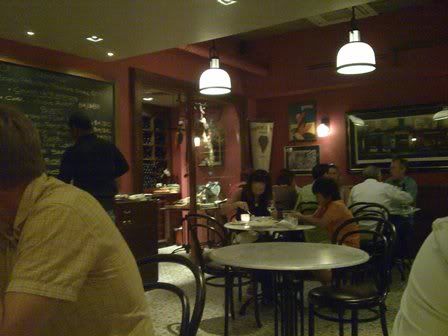 I like the interiors of the restaurant. Although I have never been to France before, but many movies will portray cafes and eateries in Paris as this. So I believe this is as authentic as it goes.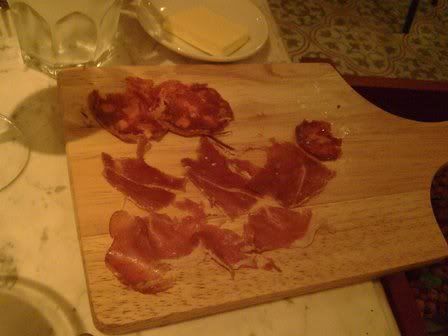 Samples of cured ham and sausage platter - Complimentary from the serving staff.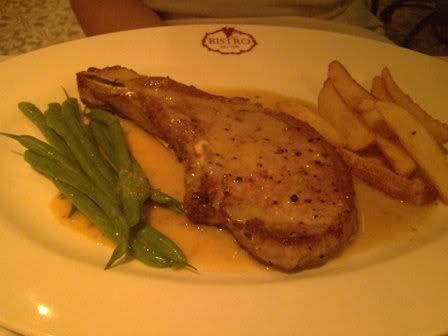 US Kurobuta Pork Chops with mustard sauce. I find the prk a bit tough, not as soft as it should be. Mustard sauce was tasty.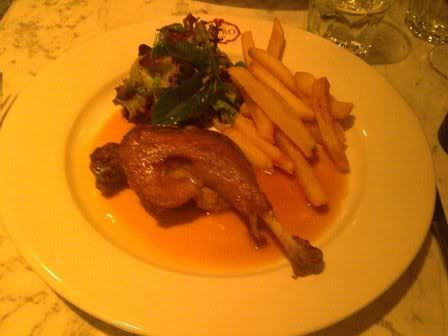 Duck Confit with coffee sauce. Not much coffee sauce, but duck meat was delicious. tender and juicy without being too oily.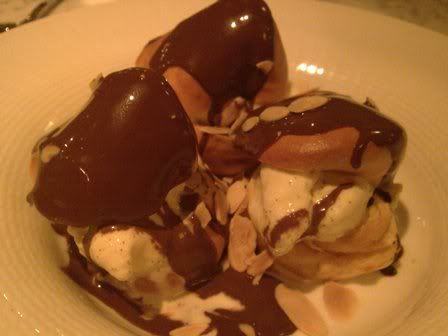 I ordered the Choux buns again!. Love the icy cold ice cream in the buns with chocolate sauce.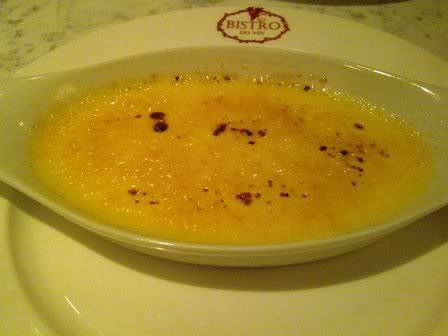 Creme Brulee - This is delicious too. The sugar still has the crunchy taste, yet some had melted under the blow torch. It's creamy and tasty.
Bistro Du Vin
1 Scotts Road,
Shaw Centre
Tel: 6733 7763