Le Figue is a brand new French food restaurant which took over Whitebait and Kale. We went to Le Figue with high hopes after reading the good ratings given by IS magazine. And we were not disappointed.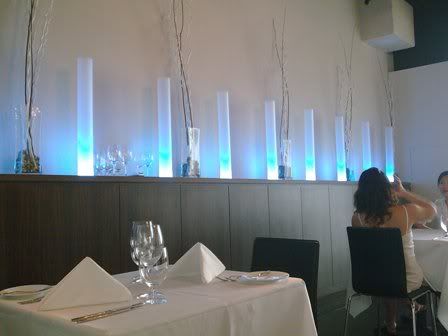 The restaurant has a very relaxed and clean look environment. Tables are spaced out a distance away, so you will not feel that diners from another table are trying to hear what you and your fellow diner are saying.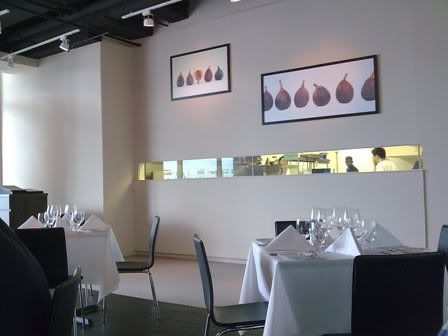 There is a small glass window built into the wall, where you can see the kitchen staffs preparing your food. Of course, pictures of Figues decorate the restaurant.
We ordered 2 servings of the 3 course Set Lunch, which cost us only S$28++. It's available during lunch time from Mon to Sat. Closed on Sundays.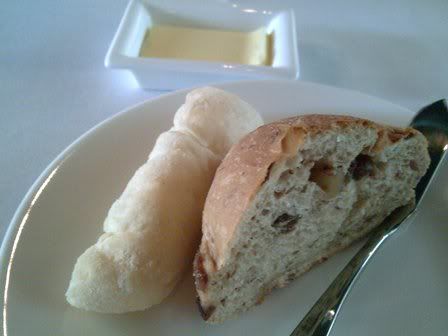 Warm bread rolls.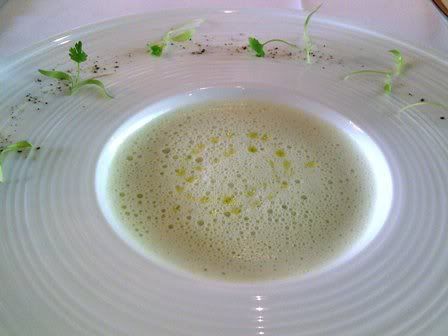 This is artichoke coulis (soup). Is pretty good and flavourful. I believe those little yellow drips of oil are truffle oil.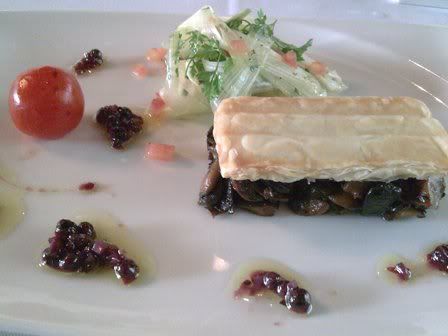 Mushroom pastry. Pastry is crispy and tasted fresh. Mushrooms is panfried with olive oil.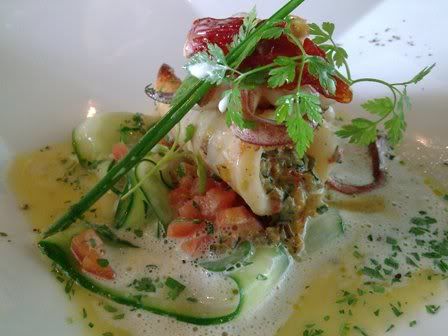 Stuffed sotong. I suppose this is a new dish by the chef, don't believe I have tried any french food using sotong as main. But the sotong is tender and the vegetables made this dish light and healthy.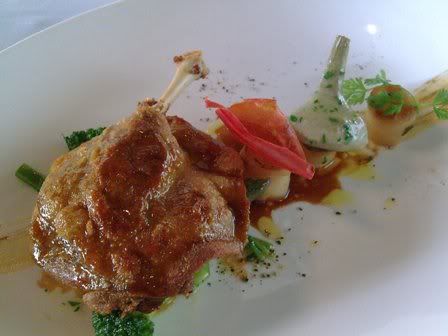 Duck Confit. I love the duck confit at Le Figue. It will the reason I am going back to Le Figue for its set lunch. The duck skin is crispy and crunchy, yet the meat remains moist and flavourful. Personally, this got to be the top 3 best Duck Confit I have ever eaten.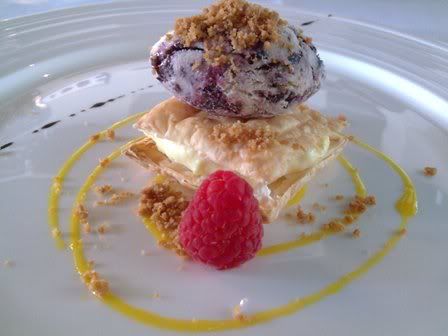 The same dessert was served. A pastry cream puff with a scoop of ice-cream.
The set lunch here is very affordable, and do go for the Duck Confit for the set lunch as it is one of their best offering. Am very impressed by this new restaurant and hope they will do better.
Le Figue
1 Orchard Boulevard
#01-01
Camden Medical Center
Tel: 6887 5383