Wanted to find a quiet and not so packed place for Saturday dinner, so decided to visit Spruce, which serves food similar to Australian style. Spruce opened earlier this year in the former compounds of the Ministry of Home Affairs at Phoenix Park along Tanglin Road.
It is actually not difficult to find this restaurant, but will be problemetic for diners who take public transport. Parking is free though.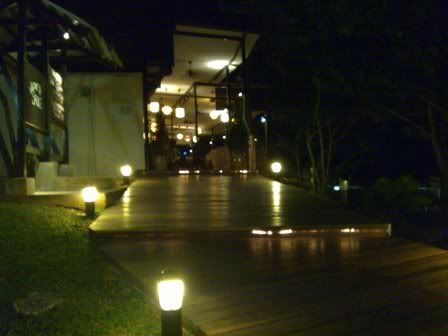 The whole place looks like a scale down version of the very popular Dempsey Road clusters of F&B outlets. But over here, there is only 1 F&B, and it is much quieter and more enjoyable. However, this place attracts large numbers of diners on weekends, so do make reservation, or you may have to wait for a while.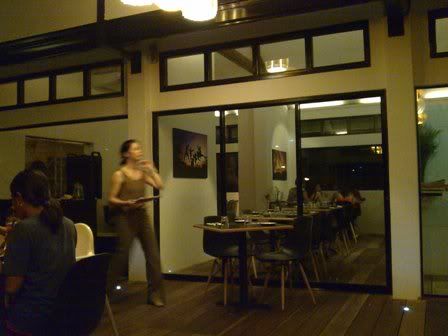 According to internet blogs, the chef from Spruce was formerly from The Wine Gallery. the friendly manager told me this restaurant is not related to any restaurants or groups, and had just opened its doors in April this year.
Do note there are both indoors (which is always full) and outdoor seats. We were shown the outdoor seats, and it was a good choice as the night was not too warm.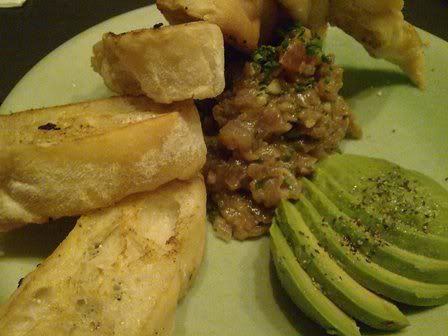 Started off the meal with Ahi Tuna Tartare which came with warmed bread slices, avocado and the tuna tartare. The tuna is actually sashimi style, and it is very tasty. To enjoy this dish, take a piece of bread, spread it with the creamy avocado and finally top it with a generous scoop of the tuna tartare. Absolutely delightful.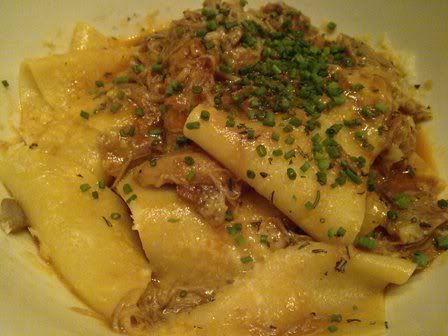 One of the mains we ordered was the Braised Duck Pappardelle with Rosemary. The pasta reminded us of lasagne sheets. Was not too keen on that. But the braised duck was tender and quite flavourful.
The other main was the Rotisserie Chicken. This was very good. The chicken was juicy, and the base of the plate was lined with mashed potatoes and some savoury sauce. They were quite generous with the portions as each diner received a piece of breast and whole leg meat. Would order this again next time here.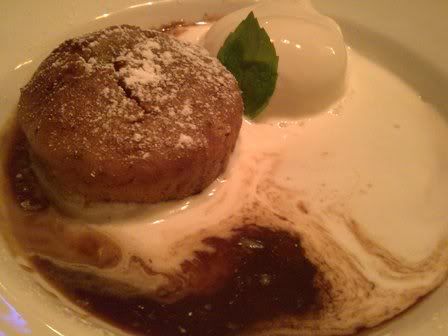 Their popular Ginger Date Pudding with Toffee sauce. At first I was quite hesistant as the word ginger usually turns me off. But weird that there wasn't any ginger taste to the dessert. And the Vanilla ice cream went well with the toffee sauce. Very good.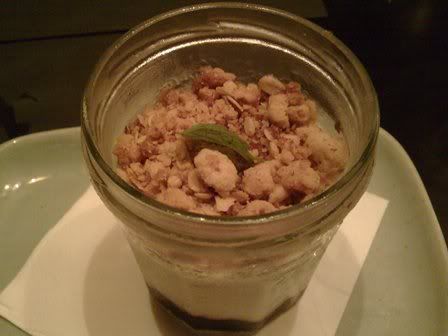 Panna Cotta with blueberries and biscuit crumbs - my friend liked it, but I still prefer the Ginger Date Pudding.
Overall, was quite impressed by Spruce. The utensils are IKEA, even the lights look like it was bought from IKEA. Cosy and warm.
Spruce
320 Tanglin Road
Phoenix Park
Tel: 6836 5528