Curry Favor prides itself for their homemade Japanese curry which is made from scratch and not from those pre-mixed curry cubes.
Japanese curry are somewhat milder and less spicy than Indians or Malays versions. Japanese curries are mostly cooked with some sweet vegetables and fruits such as carrots, onions and even apples.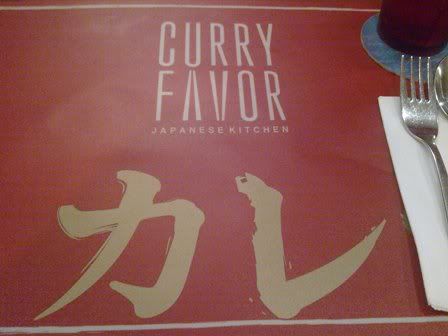 Curry Favor has 2 shops in Singapore, one is at Stamford House and the other at Novena Square.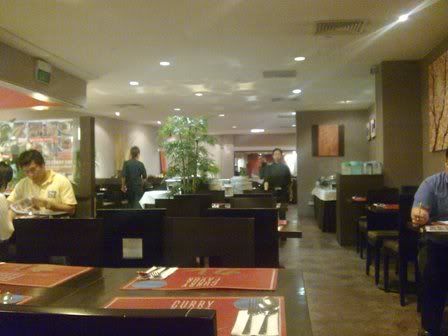 We had dinner at Novena branch. When we first arrived for dinnerround 730pm, it was still quite empty. But was 75% full when we left at around 830pm.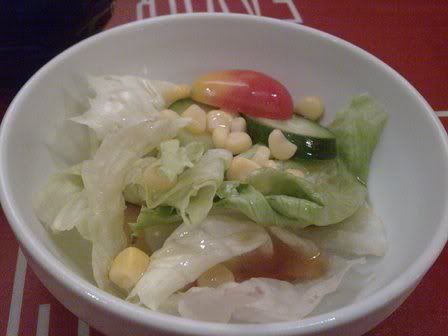 Every curry set comes with either Miso soup or salad. I opted for the salad. It was just a few pieces of vegetables with a spoonful of some salad sauce. Not very good.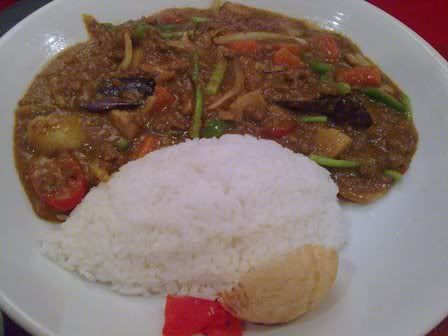 Minced beef curry. The food is not up to our standard. Curry was too thick and the combination of minced beef and vegetables with the curry (which is a bit different from the Japanese version) is weird. Would not recommend ordering this.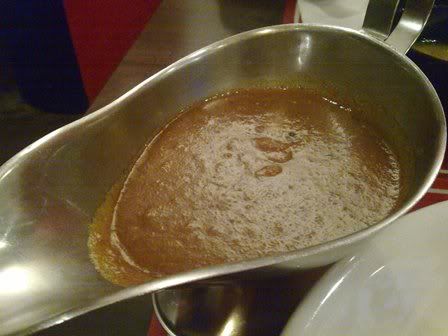 A safer choice is the deep fried crispy chicken cutlet with curry. Here, the curry is the authentic Japanese version of curry. I suppose the supermarket curry cubes are of a very high standard because the taste to me is almost identical. I cannot taste where the difference lies. It's not that the made-from-scratch curry is not good, just that the supermarket curry cubes are equally tasty and good.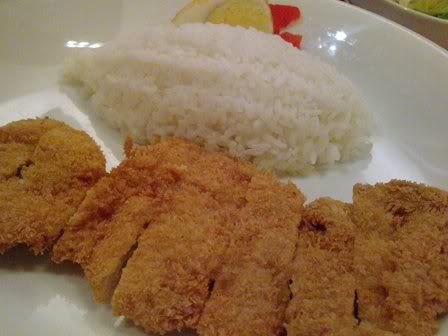 My piece of fried chicken cutlet to go with the curry. Quite a big piece. But would hope for it to be meatier.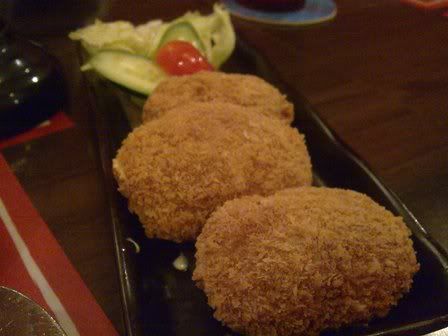 Also ordered this deep fried pork loin stuffed with cheese.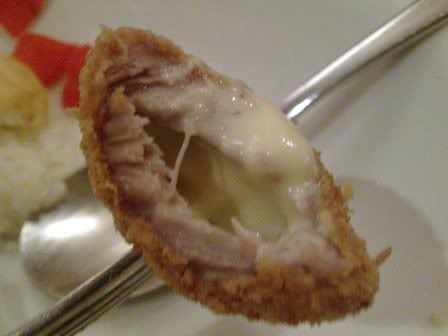 It looks nice from this picture with the melted cheese all inside. But frankly the taste is pretty average. I think it lacks this special flavour which I am not sure what.
Curry Favor
238 Thomson Road
#03-26/27
Velocity @ Novena Square