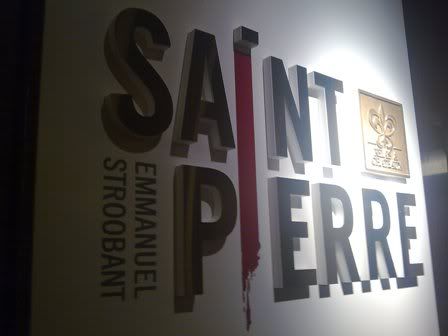 Saint Pierre is one of the handful of reknowned French food restaurants in Singapore. Opened since 2000, the restaurant was admitted last year to the Relais & Chateaux, a group of individually owned luxurious hotels and restaurants and known for its strict admission standards.
We were there for the Errazuriz Wine Dinner, a special dinner course where each course is accompanied by a wine. Errazuriz Wine is a premiere family wine estate in Chile.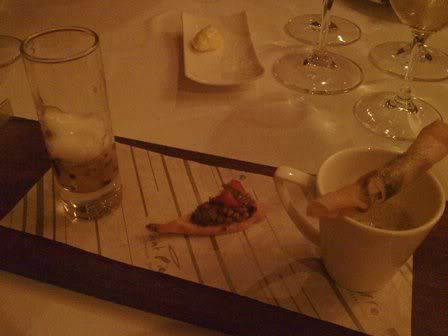 Started off with:
Popsicle of marinated salmon, ikura and cucumber with sauvignon blanc espuma
Smoked oyster veloute with crispy oyster
Wild mushroom duxelle tartlet, confit cherry tomato and bacon powder dust
Followed by :
Poached organic egg with caramelised shallot marmalade, black truffle crumbs and chardonnay emulsion. This is one of the most unique dish I have ever tried. I like the black truffle crumbs and also the caramelised shallot marmalade.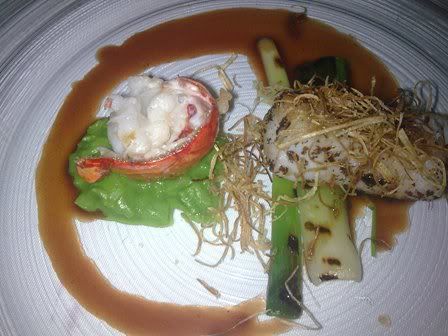 This is seaweed butter infused baby monkfish tail, roasted boston lobster medallion, grilled baby leek and merlot infused fumet reduction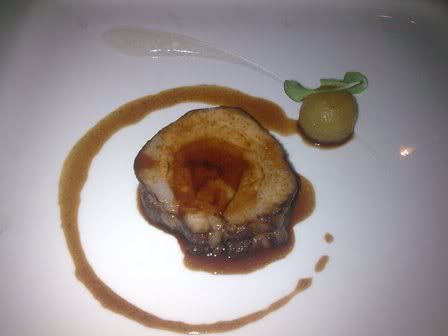 Low temperature braised pork belly marinated with merlot, liquid candied apple gel and apple-balsamic glaze. As you would have now noticed, each dish is cooked with wine too. And here, the merlot is used to braise the pork belly.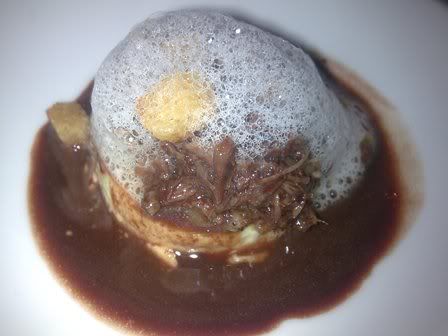 36 hours braised angus oxtail, foie gras royale, salted butter crispy crouton, sauce au sang and morel emulsion. Very tender and flavourful braised beef. Not sure if they really braised the beef for 36 hours though.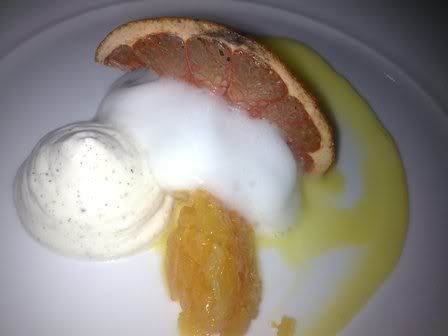 Lemon curd, cream of yogurt, late harvest sauvignon blanc foam, mandarine granite, orange-apricot marmalade and citrus chip. Was quite worried that the lemon curd would be too sour, but surprisingly, it isn't.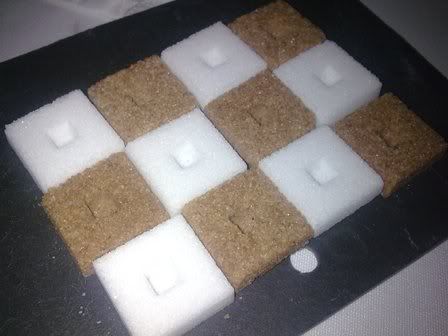 Beautiful cubes of brown and white sugar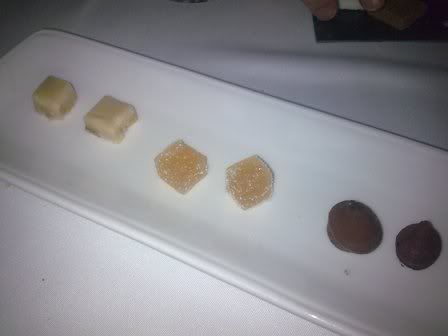 Petits Fours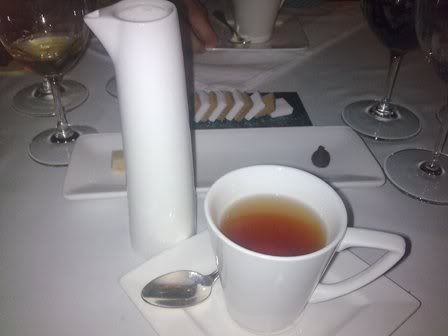 Tea for me.
Saint Pierre

3 Magazine Road
#01-01 Central Mall
Tel: 6438 0887