Fish & Co is a well known Fish and Chips chain restaurant in Singapore, selling all kinds of seafood dishes done in a semi-Asian and Western style. Recently it even expanded to the Middle East as far as Dubai.
So the next time you enjoy a plate of fish and chips in Dubai, you could be eating into one of Singapore's home brand.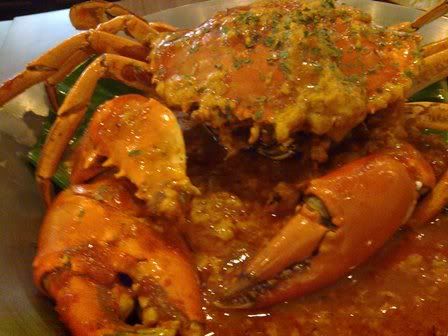 Chilli Crab - The shells were very hard to break into even with the pincers. Sauce was quite ok. I think Fish & Co made a good attempt in recreating this local dish. Crab was fresh.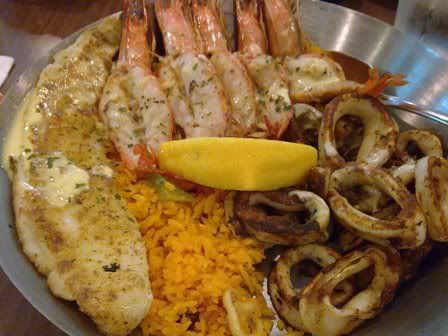 I always order the Seafood Platter for One whenever I visit Fish & Co. And as usual, I will as for all rice instead of half fries and half rice. The best part was actually the calamari rings. It still retains the crunchiness and juiciness, yet they are cooked till tender. The prawns are a bit smaller in size here compared to the Paragon branch, where they serve you 2 huge jumbo size prawns for each platter.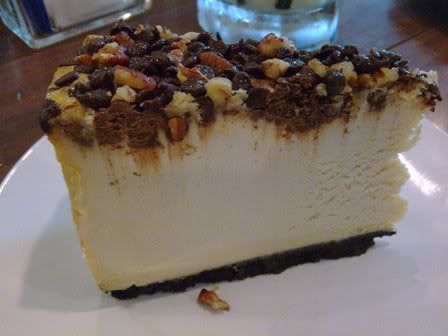 This is the turtle colossal cheesecake. Fish & Co actually serves very good cheesecake. It is huge and taste much better than many pastry shops. Those who like creamy cheesecake will love the version here.
Fish & Co
1 Kim Seng Promenade
#01-22 Great World City
Tel: 6235 1993