This weekend, it is good to avoid the city area as the F1 is being held here in Singapore.
Would recommend this Chinese tze char shop along East Coast. I am not sure if they are related to the one at Tiong Bahru, but I believe they share the same name.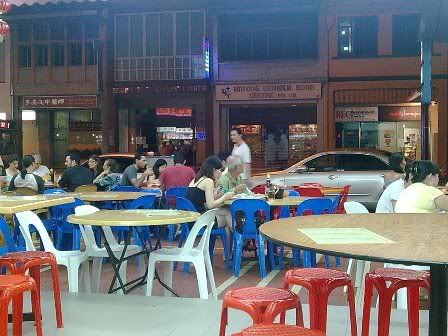 There are 2 sections. Air con and non air con. I prefer the air con area as it was quite warm on that night and I don't exactly like to take in carbon monoxide from the roads.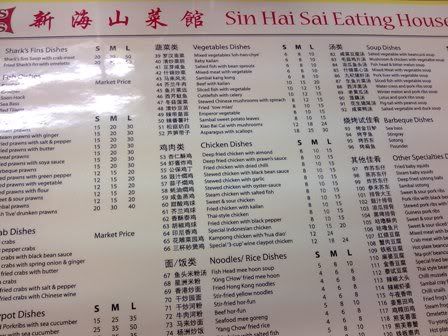 The menu is wide ranging but nothing exciting. It's really just like any other tze char shops in Singapore. But the quality of tze char is quite good. And this shop has been in East Coast for many decades.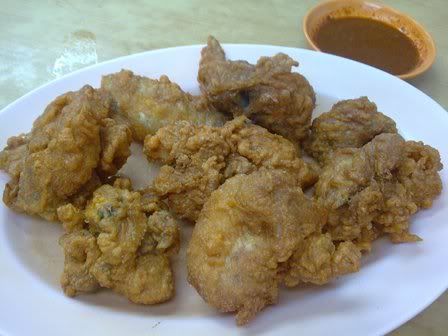 Prawn paste chicken. The chicken was marinated long enough for the prawn paste to go into the meat. Coating outside was crispy too. Still, I think I had better ones at Hong Kong Street before.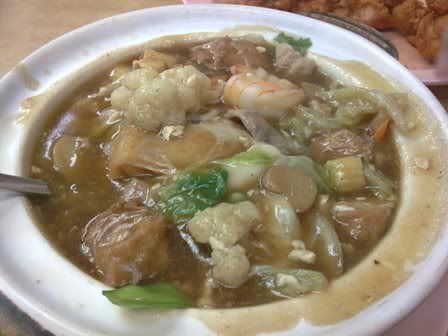 Claypot Tofu. Full of ingredients. The best part for me was the gravy which is great with white rice.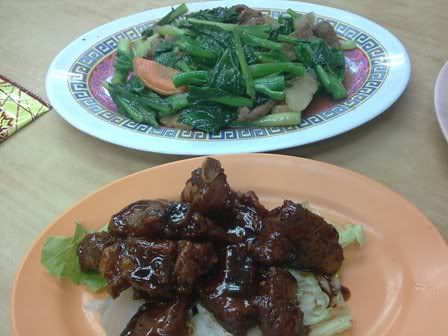 Guinness pork ribs and stir fried beef with kai-lan. The Guinness Pork Ribs is suppose to be one of the specialty from this shop. The pork ribs is cooked in this thickened sweet and sour sauce made from stout. I couldn't taste the stout, but felt the entire dish tasted more like Pork Ribs King.
On the other hand, the simple dish of beef kai-lan was delicious. The beef was tender and the kai-lan was fresh.
Overall, one of the better tze-char shops in the East. And I think diners would welcome the air-con sections during a warm and humid night.
Sin Hai Sai Eating House
187 East Coast Road