A backdated post on a visit to Tung Lok Classics during Dumpling Festival.
Tonight, more of Cantonese dishes for dinner.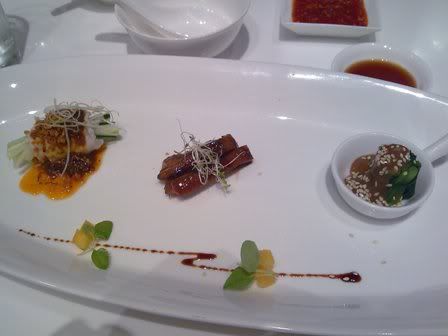 3 kinds of appetizers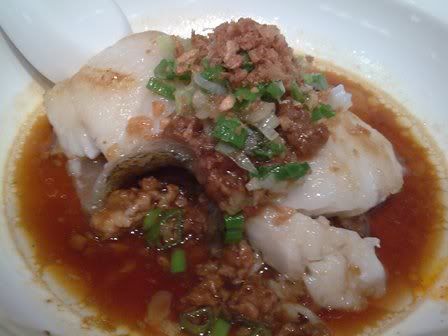 Steam cod fish with garlic and spring onion (Hong Kong style). Fish as always is fresh and sweet.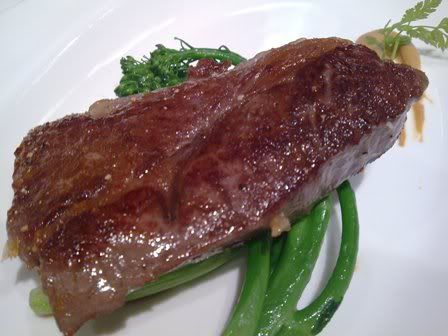 Baked lamb with asparagus. Great with white rice. Meat is tender.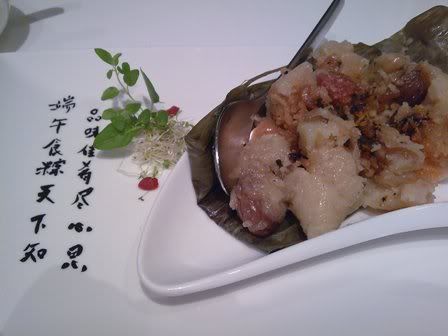 Finally, a rice dumpling. (Not from Tung Lok though). The Chinese characters are personally written by Chef Martin. Quite creative.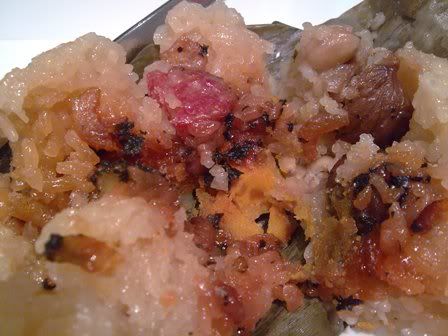 the inside of the rice dumpling is filled with Cantonese fillings such as wax meats and duck egg yolks.
Tung Lok Classics
#03-00 Chinese Swimming Club
21 Amber Road
TEL: 6348 0188