Our last stop in Italy brings us to the city of Milan.
Galleria Vittorio Emanuele II, now a huge shopping mall.
Much of Milan was destroyed during World War II, not by Hitler but actually by the Allied. So the Milan of the 21st century is "newer" than its counterparts in Florence, Venice and Rome. Only few historical buildings and churches remain in Milan. The rest are all built during the post-war era.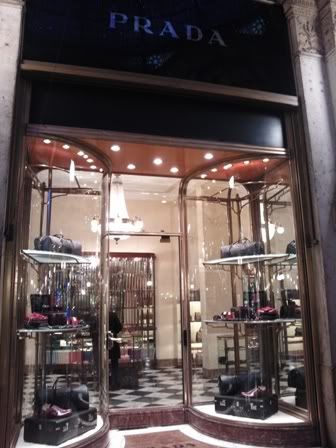 Other than the war history, Milan is of course famous for its fashion and also the high end luxury brands. Prada, one of the world's most beloved brands, is born here in Milan. The photograph above shows the 1st ever Prada shop, and floor tilings and cabinets are exactly the same since day 1.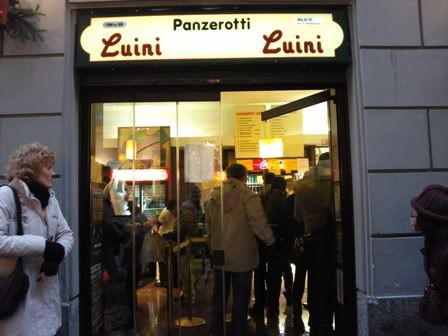 Malaysia has Rotiboy. Singapore has Por Floss bun. And Milan has.... Panzerotti.
This is supposedly one of Milans famous food item. It's basically like a Hum-Chin-Peng with fillings. We selected one Panzerotti with cheese and ham.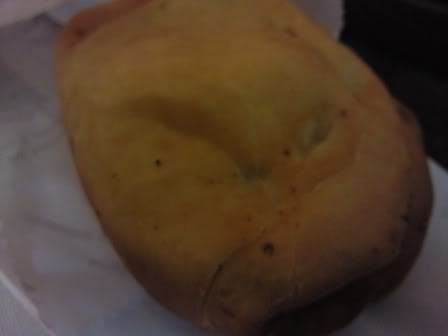 Well, the crust was crispy while inside was chewy. The ham and cheese added some taste and texture to the outer shell. Taste like a giant hum-chin-peng. Worth a try if you are in Milan city.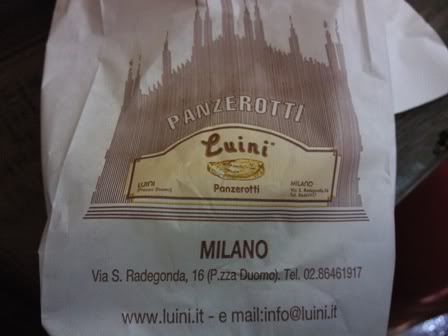 Luini Panzerotti
Via S. Radegonda, 16
(P.zza Duomo)
Milano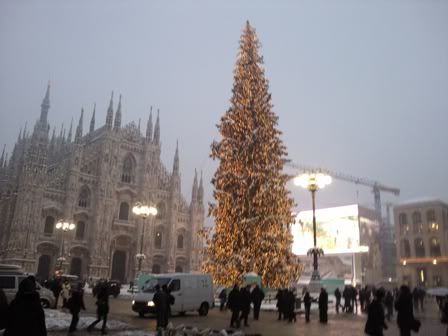 After finishing our tour of the Duomo di Milano, we had dinner and as I still wasn't full, decided to pack some munchies back to the hotel for round 2.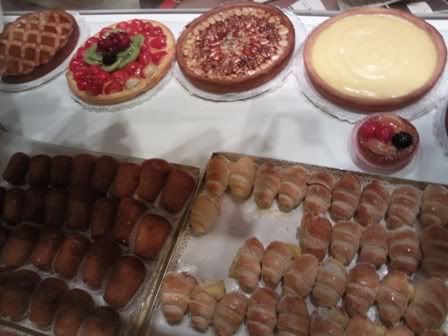 Found this tiny pastry shop at the junction of a road a few streets down from the city centre (near Via Adda). I was mesmerised while standing at the outside of the shop, staring at all these fruit tarts and puffs at the counter. Some Italians were rushing to wipe the shop clean minutes before they close. Naturally, yours truly decided to pop in to grab a few munchies.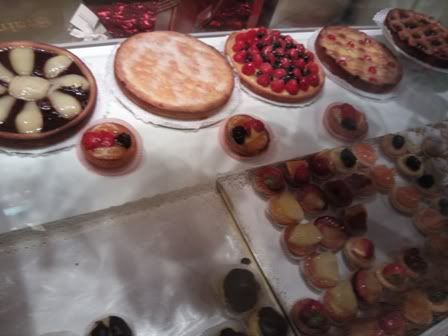 Bought some cream puffs and fruit tarts. The cream puffs (cream and chocolate) were delicious. Fruit tarts were okay.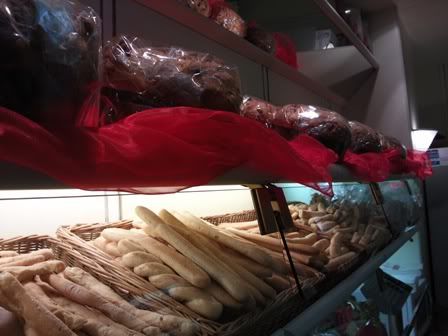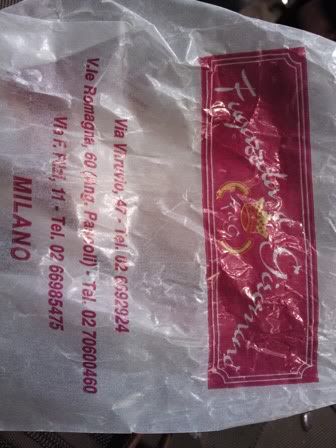 Next stop: Switzerland!