Crystal Jade & Imperial Treasure have such intense rivalry that they are usually located side by side from each other.
Crystal Jade has been the main anchor Cantonese restaurant at Paragon, but in December Imperial Treasure decided to open its new Imperial Treasure Super Peking Duck at the same Level 5 with Crystal Jade. Let the games begin!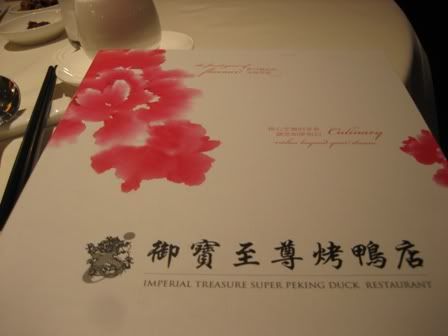 Imperial Treasure Super Peking Duck Restaurant is Imperial's Treasure first Peking Duck specialty restaurant in Singapore, and it is located at Paragon.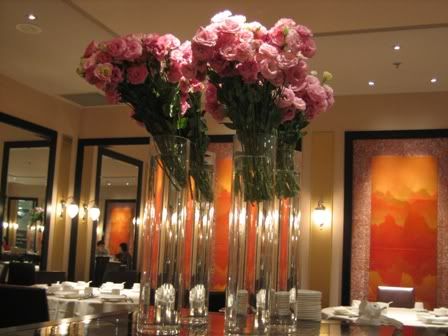 The restaurant prides its Peking Duck, which is made by roasting them with lychee trees wood, giving it a distinctive fragrant aroma.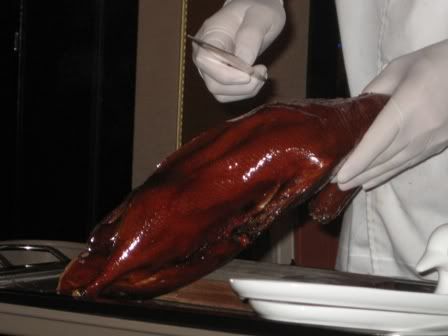 The chef specially wheel out the Peking Duck to have it sliced in front of the diners.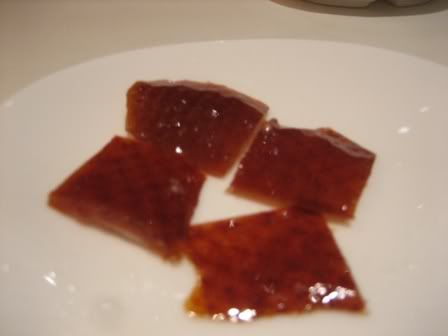 The crispy skin around the neck is said to be the best among the entire roast duck. They are served separately first and were advised to coat with some sugar, a la Hong Kong style.
Some cripsy skin slices with meat are placed on a plate. Overall, the taste is a notch better than the Peking Duck at Lei Gardens.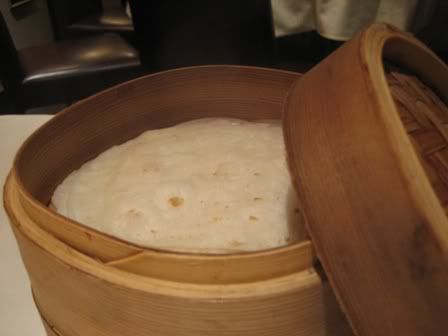 The skin is steamed and slightly seared. The skin is quite good and one of the better ones.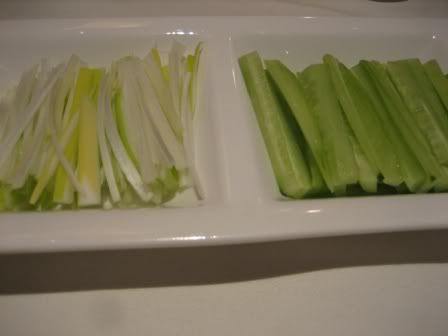 Spring Onions and Cucumbers were given for diners to add some texture and taste to the crispy Peking Duck.
Wrapping the duck up and sending it into the mouth. Heavenly.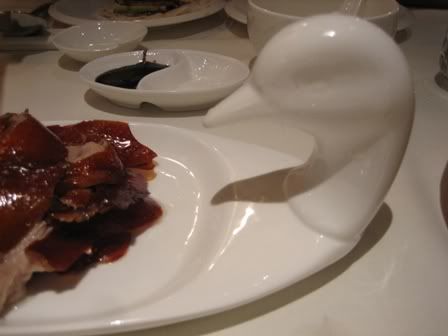 Notice how Imperial Treasure specially ordered these cute duck-shaped plates to put the crispy Peking Duck skin.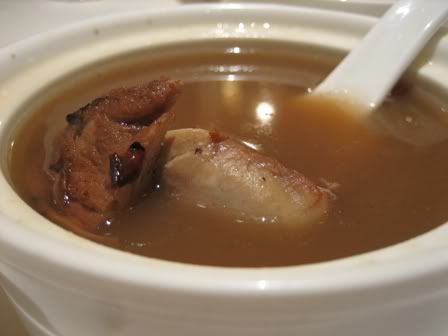 Soup of the day.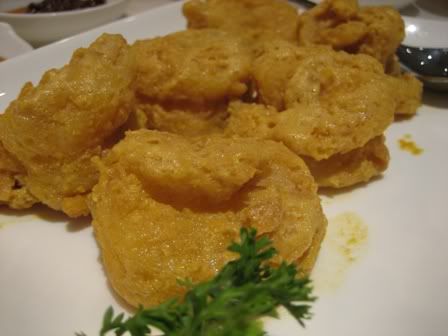 Crispy prawns fried with salted duck egg yolk.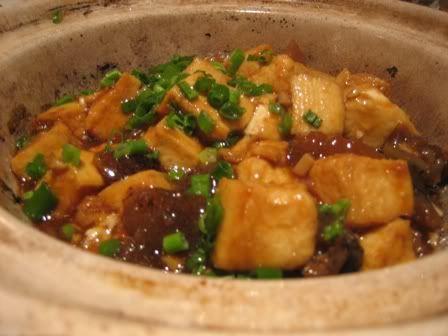 Claypot Tofu. The Tofu is the normal square type. A shame they did not add salted fish inside to enhance the dish.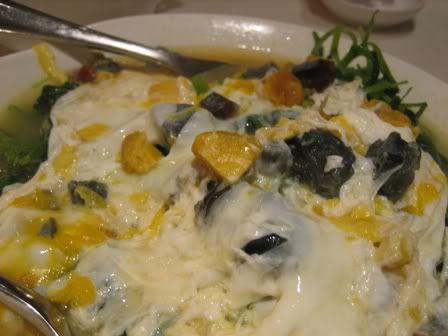 Century Eggs (Gold) and Duck Eggs (Silver) with vegetables.
Overall, a worthy competitor of Crystal Jade.
Imperial Treasure Super Peking Duck Restaurant (Paragon)
290 Orchard Road
#05-42/45 Paragon
Tel: 6732 7838