Marutama was one of the 1st ramen shop to open in Singapore when Central Clark Quay 1st opened last year. Back then, long queues form outside their restaurant.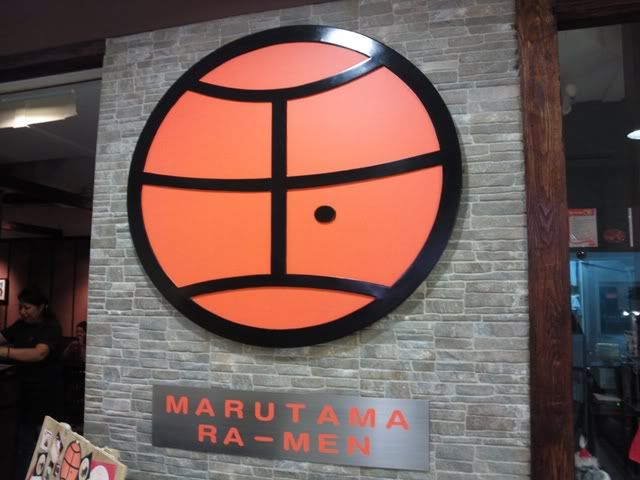 With more ramen choices now, the lines have died down, but the restaurant was still full when we visited at their 2nd outlet at Liang Court Level 2. Marutama is famous for its chicken stock ramen, which is different from all it's pork-base soup counterparts.
Marutama Ramen at Liang Court bought in this automated ramen cooking machine. Uncooked ramen is added into this strainer, and the strainer is dipped into boiling water with the touch of a button. After a few minute, the alarm sounds off and the chef comes back to shake the ramen before dipping it back in the hot water and then emptying the contents into a bowl. The stock and ingredients are then added into the bowl.
I orderd the Nama Karashi Ra-men (S$23), which is spicy chicken soup ramen with a piece of char siew, lot's of spring onions and Aosa (seaweed). Added the half boiled season egg for an addition of S$1.
The soup was good, but please give me pork based stock anytime. Noodles is springly, much like our Mee-Kia. Still think I prefer the noodles at Miharu.
Marutama Ra-men
177 River Valley Road
#02-01
Liang Court