Even though Hog's Breath has been in Singapore for years, I have never tried it before till today.
I guess it's the logo which turns me off...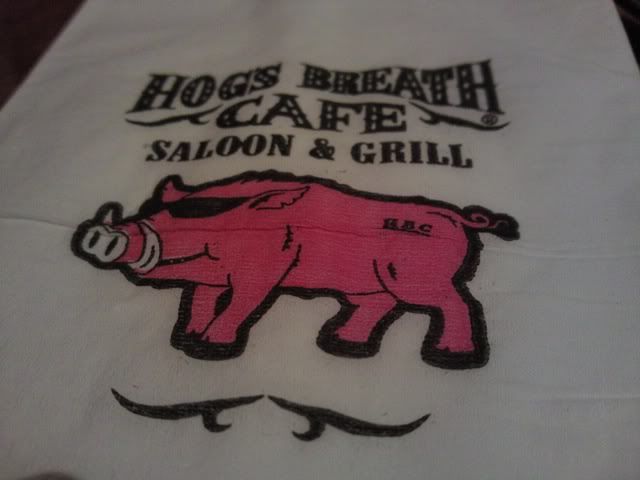 Recently heard some good reviews on Hog's Breath, and so decided to check them out at their main restaurant over at Chijmes.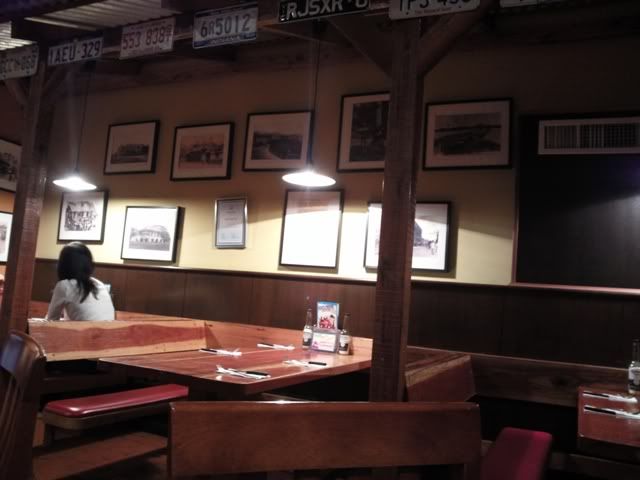 Not much decoration. Just a practical place to enjoy steaks.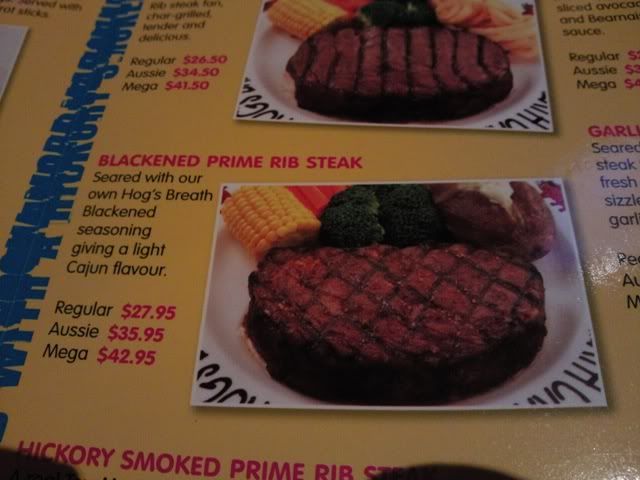 Over at HungryGoWhere, it was mentioned a few times that diners should only stick to their steaks and nothing else. So we decided to share the Mega blackened prime rib steak which weigh a whopping 400g.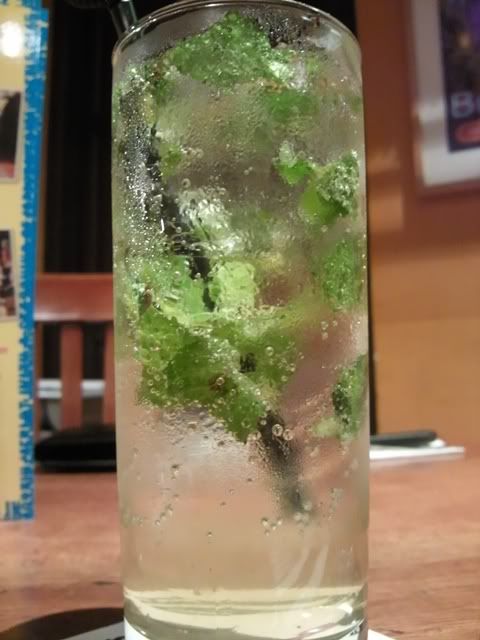 Also had the classic Mojito.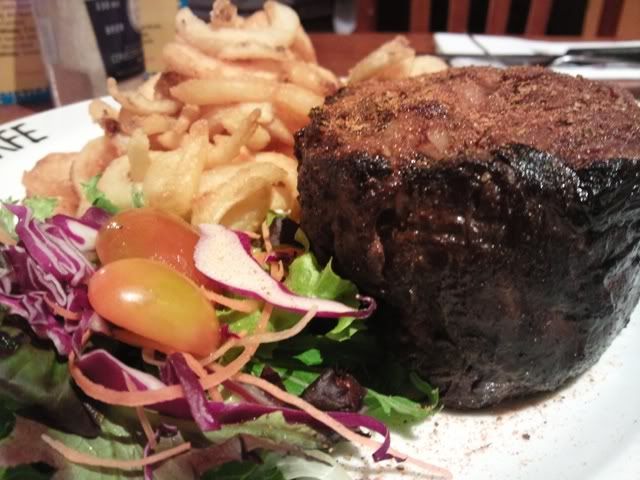 Here comes the steak. It is HUGE. Both on the thickness and the size. It's like eating a roast chicken. We had fries and salad for sides. First, let's talk about the fries. They are one of the BEST fries. It's crunchy and very very flavourful. If you come here, do order their fries as their sides. You will not regret it.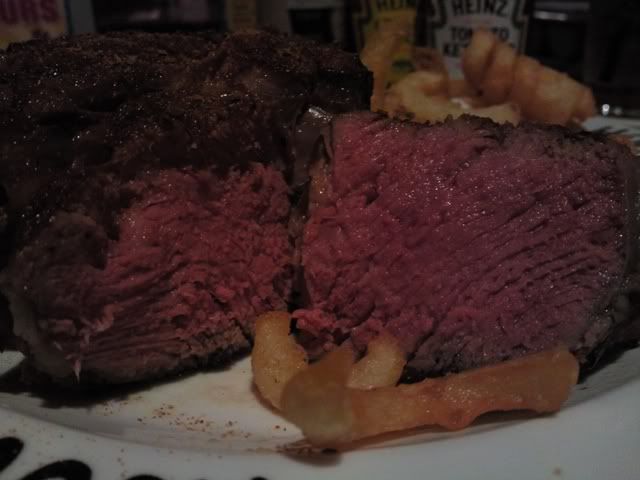 This is how a Medium Done steak should look like. Some Cajun spices were added to the steak, and every mouthful if so juicy.
In fact, the amazing part is those grilled fatty parts taste exactly like Roast Pork! Amazing but true.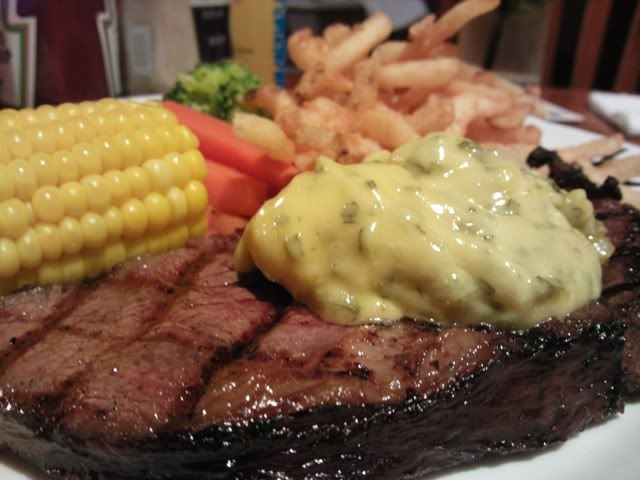 The steak and fries were so good, we decided to... order another one to share! This time, we had the Regular (200g) steak topped with avocado and Bearnaisé sauce. It's good, but I prefer the blackened version.
Now, I know where I can get good steaks in Singapore. Heard the Chijmes main store serves the best steak, so best to stick with the Chijmes outlet.
Hog's Breath Café

30 Victoria Street
#01-26/27 Chijmes