Lunch on Friday afternoon at Molly Malone for their famous Fish & Chips.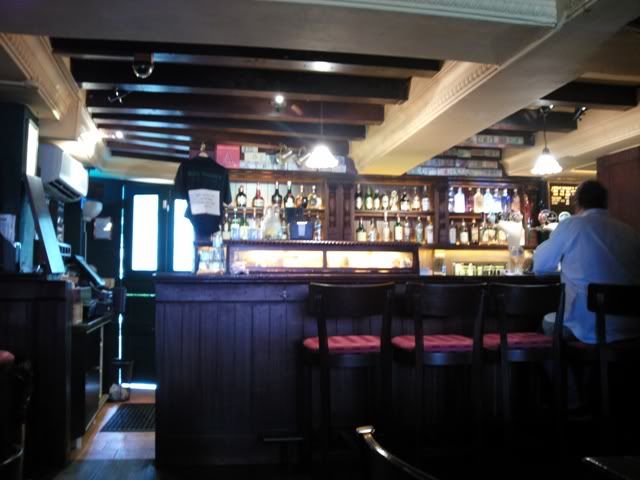 I have eaten their Fish & Chips a few times, and it is always both crispy and fresh. The pub / restaurant is very big, with 2 floors and a few rooms in each floor.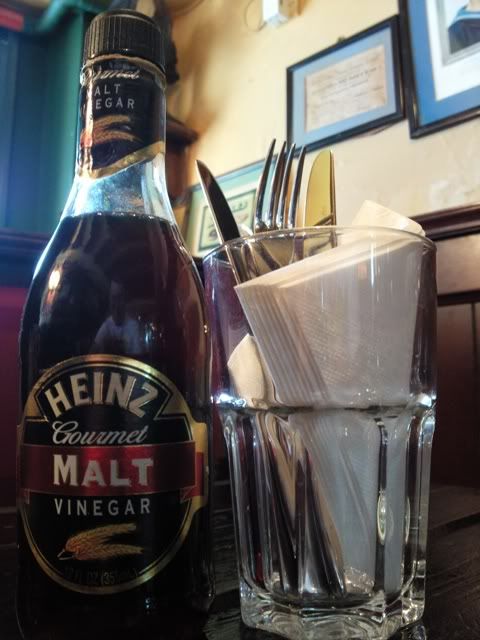 The waitress gave us a bottle of Malt Vinegar which is the British way of eating fish and chips. Sprinkle the vinegar on the chips.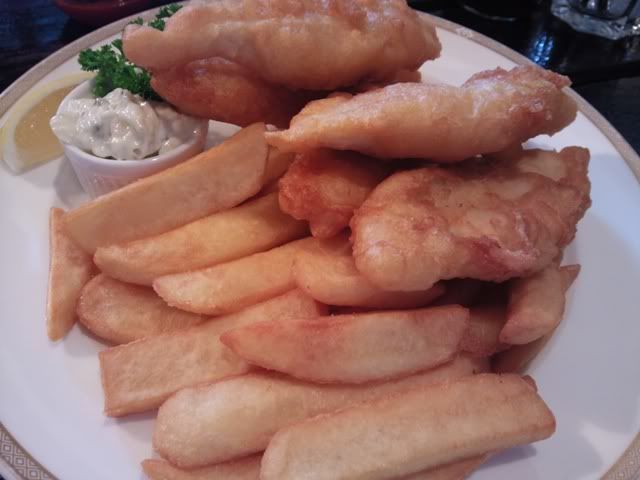 Here it is! Moutains of chips with 5 large pieces of the crispy fresh fish.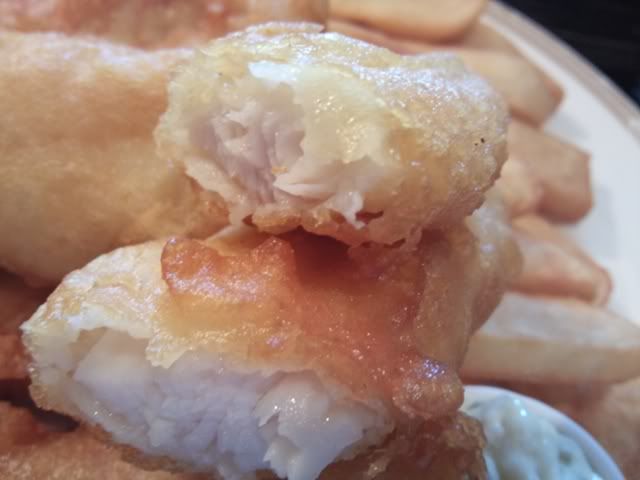 As you can see, the fish is very juicy and although it is made of dory, it is of high quality without the mud taste. The batter remains crispy and not oily after 15 minutes.
I would rank it as the best Fish & Chips in Singapore.
Molly Malone's Irish Pub
56 Circular Road