Tom Ton, a sister restaurant of Tampopo ramen shops, is famous for its use of pork. Especially the black pork which is prized for the tender meat.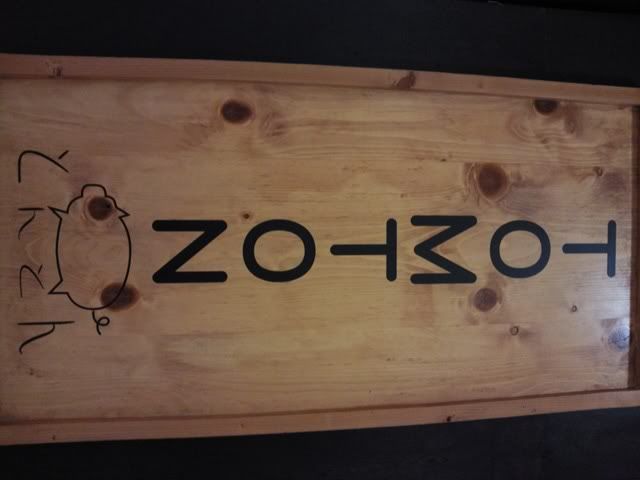 There are 2 sections to dine in at Tomton. 1 is next to the counter, while the other is next to the windows.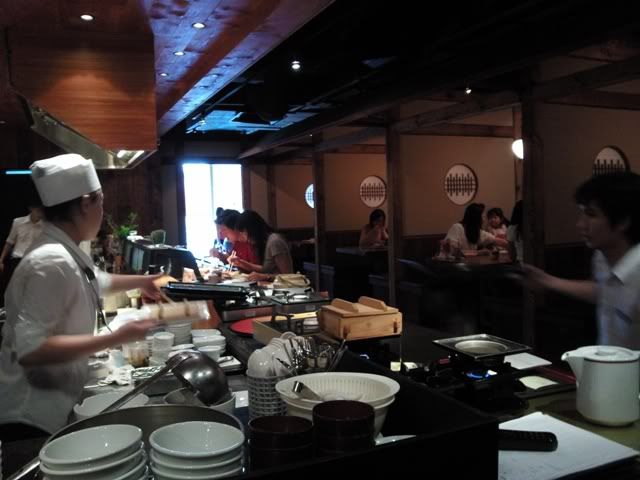 We were given seats next to the window, and it was quite a beautiful sight from where we were seated.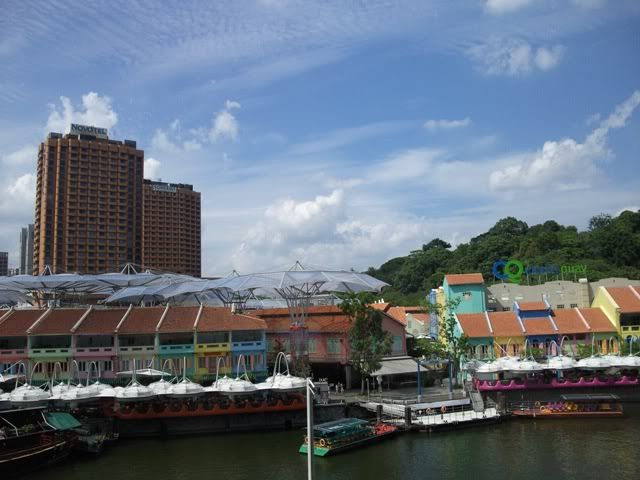 Diners are encouraged to crush the sesame seed and add in the tonkatsu sauce to dip the pork cutlet, as this is the Japanese way of eating.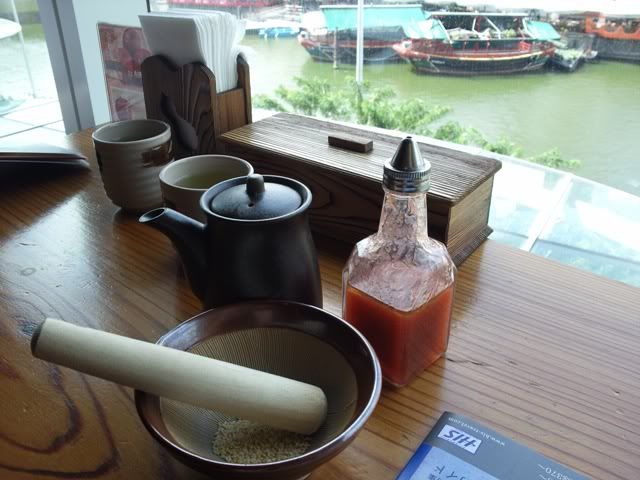 Our set lunches consist of fresh sashimi slices, and they were placed together for sharing. The sashimi were fresh and sweet.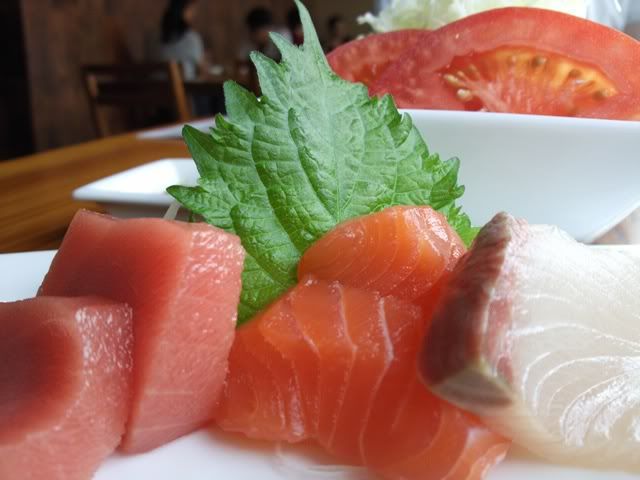 The Tomton special set with this bowl of boiling sauce to cook the pork slices and vegetables. It also comes with crispy pork fillet too. First, dip the pork in the egg and then cook it in the soya sauce liquid. The soya sauce is quite salty, so go easy on it.
I had this pork fillet and prawns set. The prawns were juicy and crispy, while the pork fillet were tender. Rice was free flowing, so I had another serving of their fluffy Japanese rice. I also enjoyed the soup. It was cooked with pork slices and vegetables.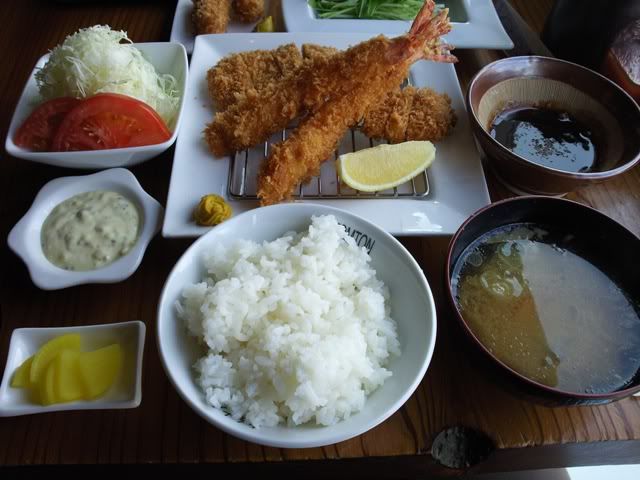 The prawns were quite big, so I assume they are jumbo prawns. Still, the biggest prawns I had was at Waraku. For less then 30 dollars, you get 5 gigantic prawn tempuras.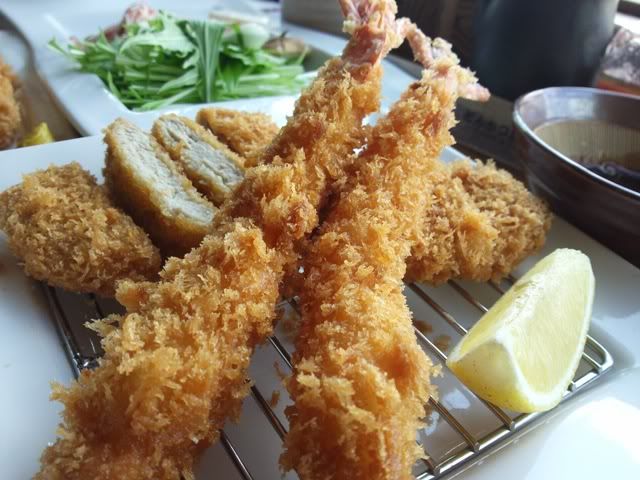 Tomton will be closing on 19 Jan 2010. However, it will be relocated to 313 Somerset above Somerset MRT. And it will be renamed as Tarafuku. So next time, do look out for Tarafuku at 313 Somerset and not Tomton anymore.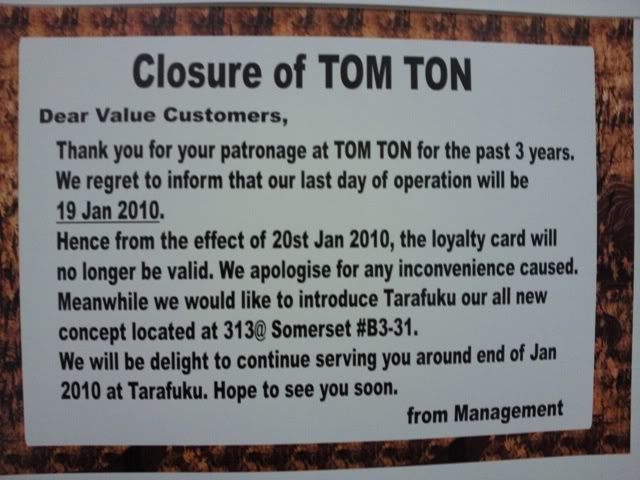 Tomton

6 Eu Tong Sen Street
#03-88/89
The Central @ Clarke Quay
(To be renamed as Tarafuku on 19 Jan 2010 and reopening at 313 Somerset in late Jan 2010)