According to information, the current owner of Sabai were previously from Thanying at Amara. Armed with this information, we decided to make our 1st visit to Sabai, which is located next to Coca restaurant at Ngee Ann City.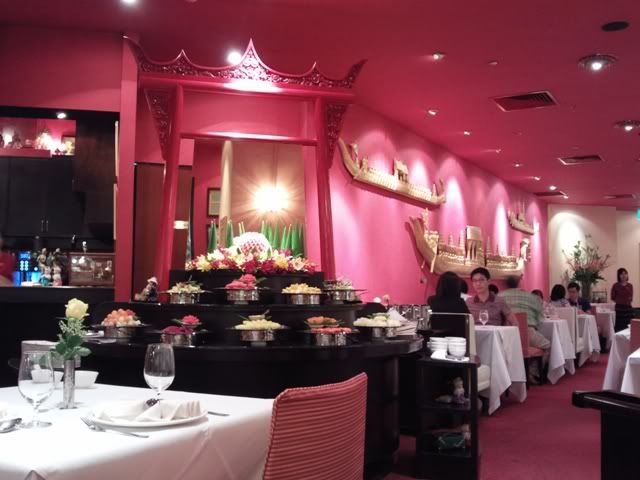 Some people may feel overwhelmed by all the red colour in the restaurant. I do not know why this colour was chosen, perhaps to add a sense of royalty or class to the place?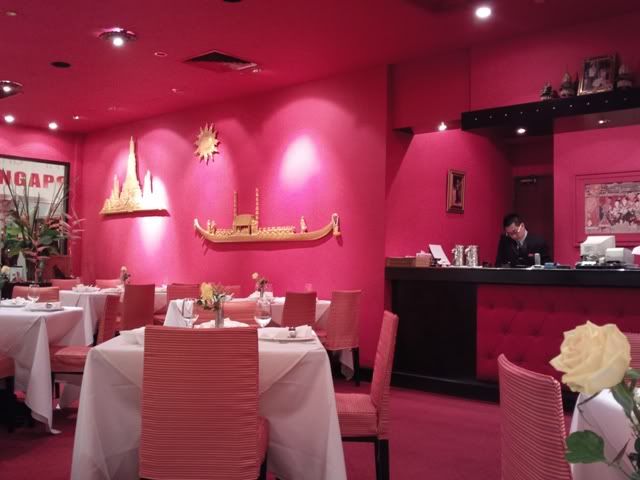 Colours aside, special wooden sculptures of the boats used by the Thai Royal family adorn the walls.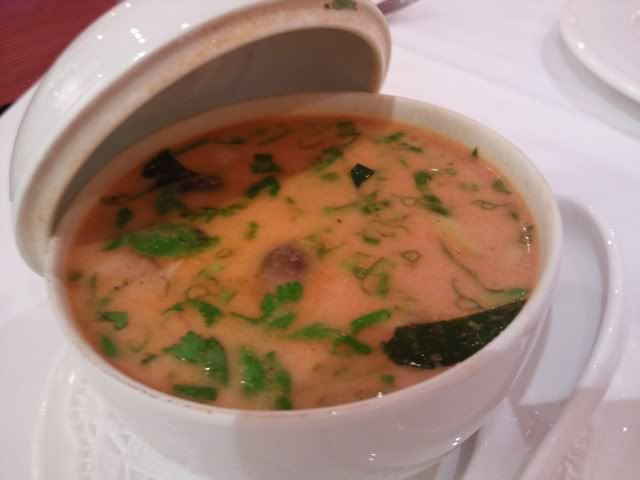 Our 1st soup was the Tom Yam Soup (milky). It was not too spicy, and yet flavourful with lot's of seafood inside.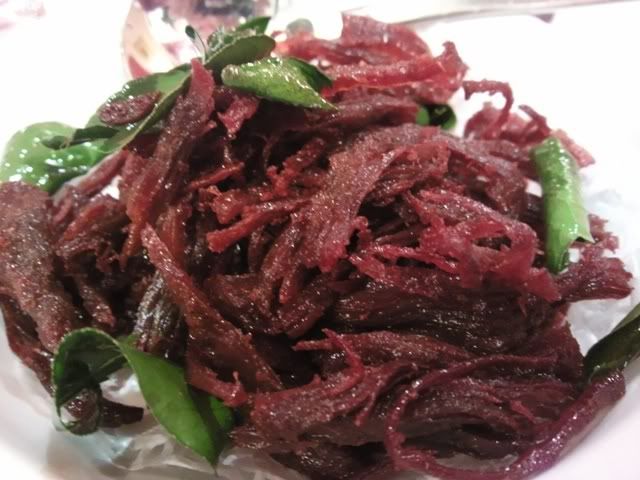 The crispy dried beef (aka Deep Fried Beef Bak Kwa). I find the beef too oily. But it was crispy and quite flavourful.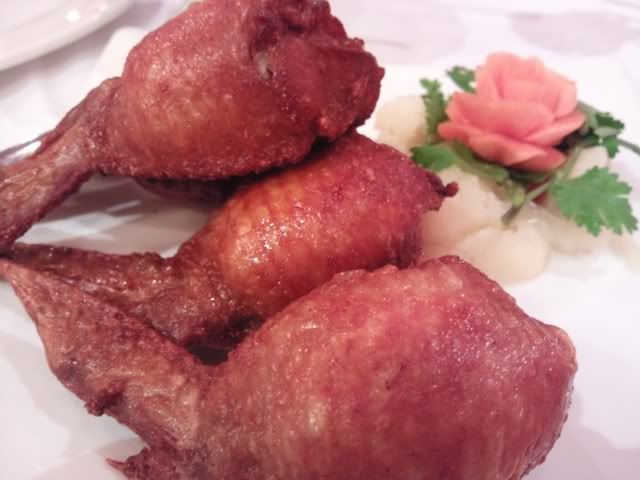 Stuffed chicken wings recommended by Wong Ah Yoke. The wings were crispy on the outside and juicy in the inside, but perhaps they could go easy on the garlic powder.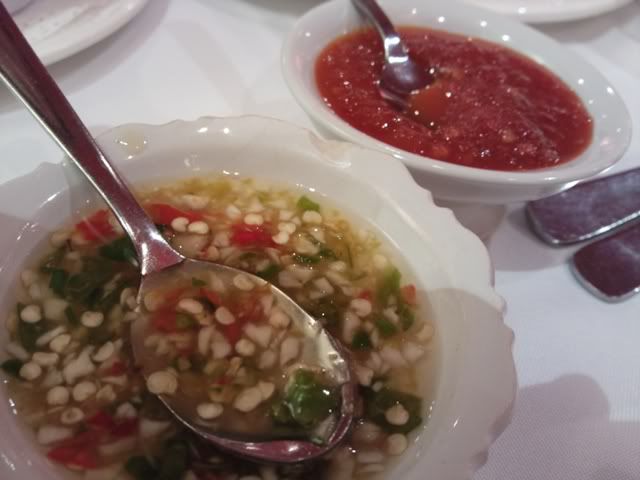 2 dipping sauces were given for the wings. The one with the chilli seeds was very very spicy.
Roast Duck curry. The signature dish at Sabai, and it surely deserves the title of the best Thai Duck Curry in Singapore. The roast duck were flavourful and very tender, curry was quite lemak but very very fragrant, and there were lychees inside the curry which worked well with the entire curry dish. Next time, can just order a bowl of Roast Duck curry and white rice, and is a satisfying meal by itself!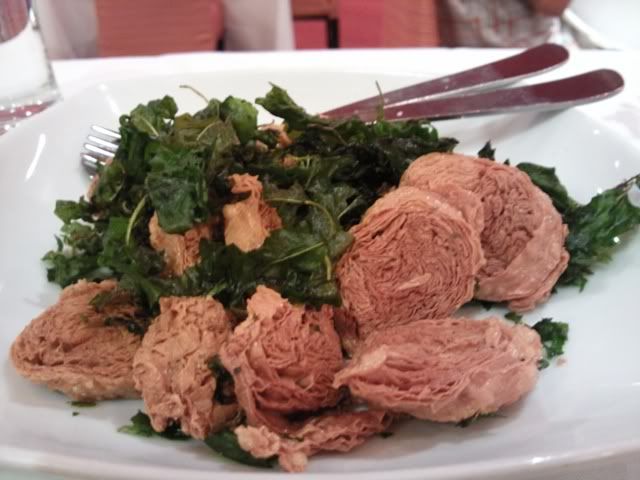 Crispy tofu. We asked the waiter to seperate the Thai chilli sauce so that the dish would not be too spicy. Frankly speaking, it tasted like the crispy vegetarian roast goose.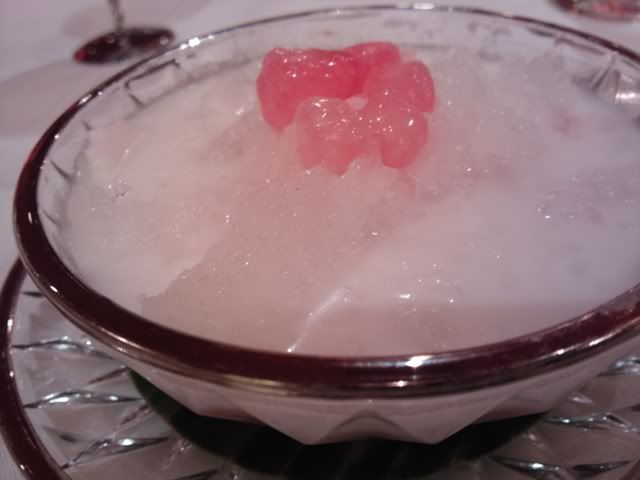 Dessert was Red Ruby. Crunchy water-chestnuts with creamy coconut cream.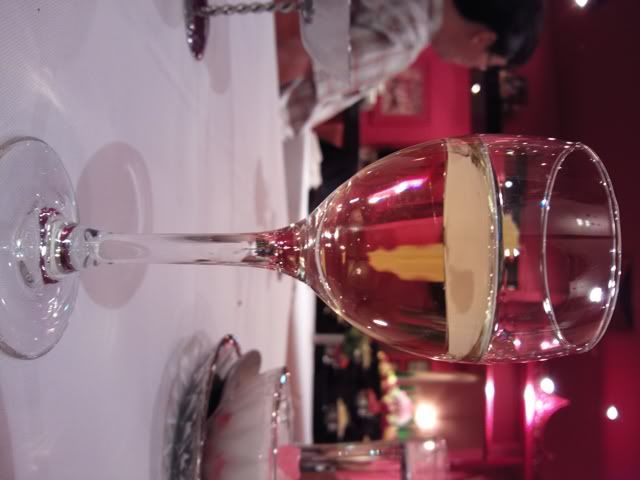 Plus a glass of wine.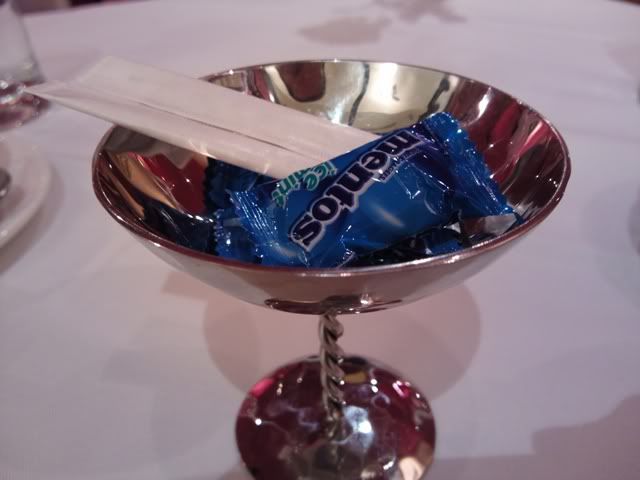 Will definitely come back for the Roast Duck Curry with lychee. It is on par with the equally delicious Green Chicke Curry at Thai Thai over at Mandarin Gallery, which is just a stone's throw away.
Sabai Authentic Fine Thai Cuisine
391B Orchard Rd,
#04-23 Takashimaya S.C.
Ngee Ann City