Our last day in Paris.
Chocolate specialty shops is all over the streets of Paris, such as Maxim's...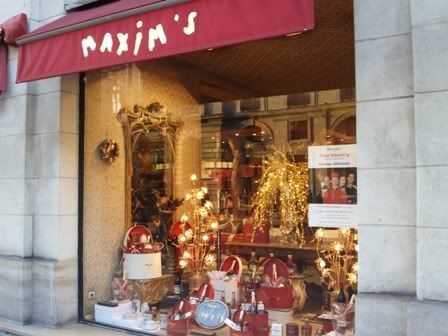 And the hundred years history Laduree chocolate shop....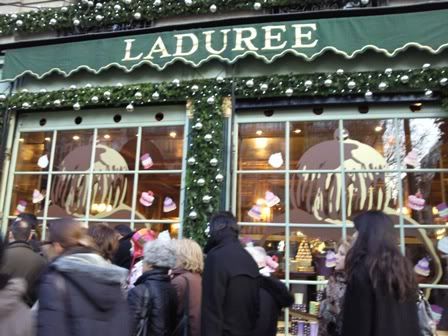 The queue was so long that we had not time to queue and try out the pastries inside...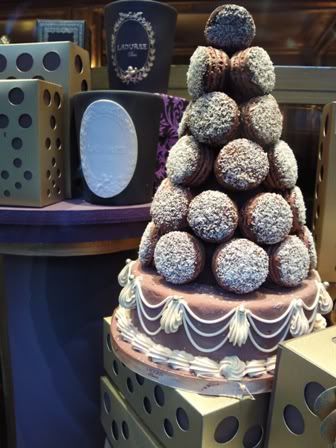 Of course, not forgeting La Maison Du Chocolat which sells one of the best chocolates in Paris.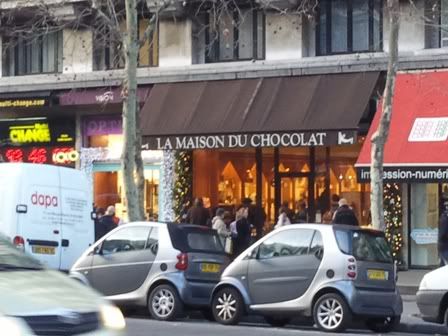 We went to Lafayette before going back to hotel, and boy was the mall packed to the brim.
Tried the macarons at Dalloyau, which was supposedly to be equally good as the macarons from Pierre Hermé's .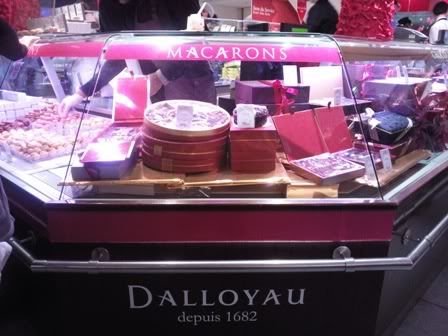 They had tiny macarons in all sorts of flavours, and also palm sized macarons.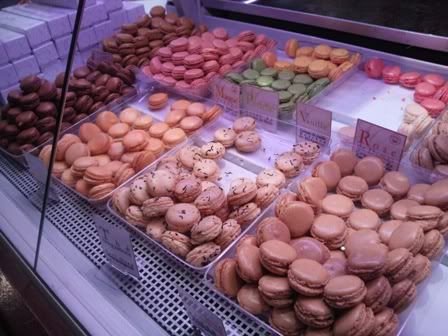 Tried the palm sized macarons, and loved it. It was very fragrant, sweet yet still light.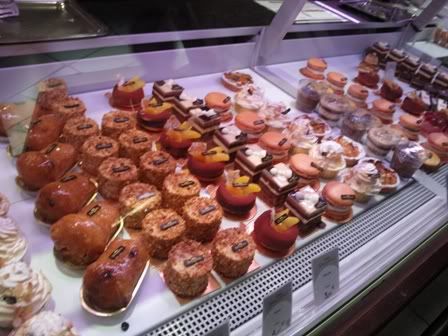 Dalloyau is located at the 2nd floor of LaFayette Hommes, just outsde of the supermarket area.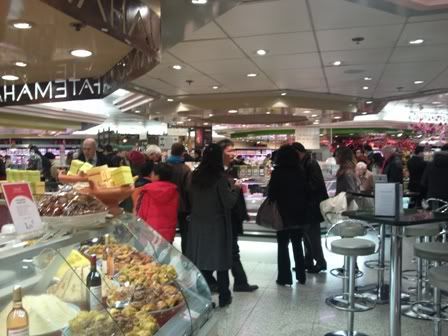 And since we are at the supermarket, decided to show all of you how the supermarket there looks like. Unlike our local ones, they have take aways stations there selling Chinese food (the most popular is their sweet and sour dishes, which is sold by weight) and also the cooked seafood stations.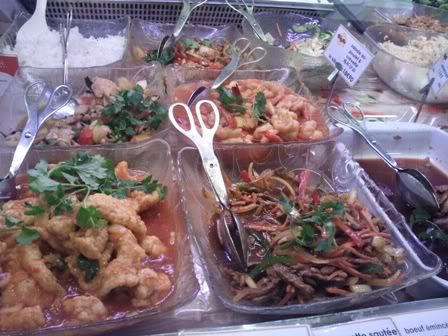 The French really love Chinese food, and many of them queue up to buy packets of these Chinese food back to eat. Looks like our own economic rice stalls in Singapore.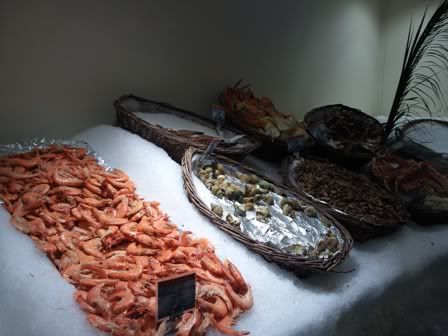 The cooked prawns, lobsters and crabs look really fresh there. There is also a sitting area if you decide to have your seafood there at the supermarket.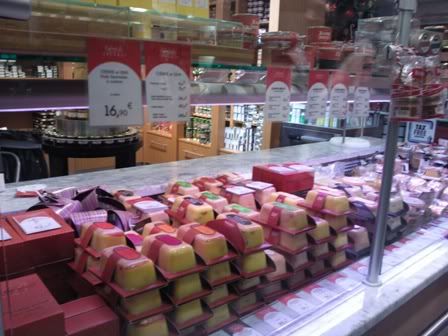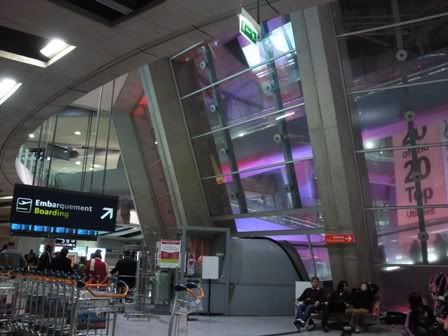 Finally, our Europe trip comes to an end. To me, it is one of the most memorable overseas trip. It opened my eyes to the centuries of European history and their food and culture. I know I will be back very soon to new cities in Britain, Austria and Spain, and also to visit old cities like Paris and Lucerne.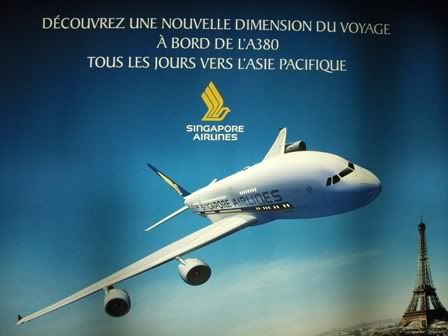 We took the A380 back, and here is the mandatory airline food photos: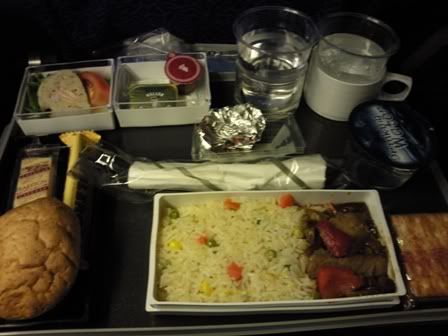 Braised beef with fried rice.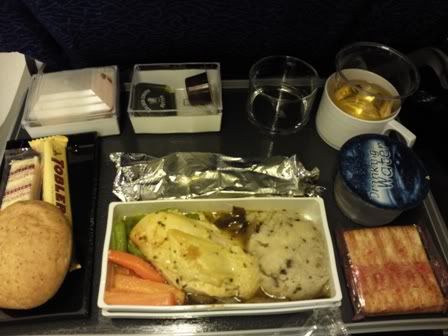 Grilled chicken with mashed potatoes.
And for breakfast, cheese and ham omelette with hash browns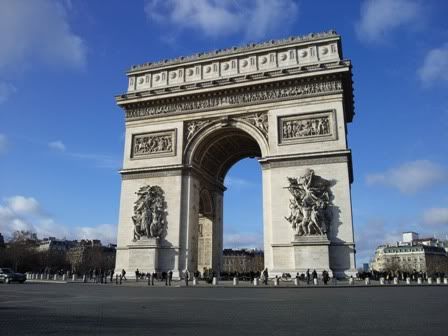 So this marks the end of my Europe food posts. Hope all of you enjoy my little food tour in Europe.