Paris is the home of the Michelin guide.
And so, we decided to get ourself a Michelin guide in Paris to try out one restaurant recommended in the guide.

As recommended by the guide, Pierre is located just next to the Louvre museum in Paris. It just just 2 streets away from the Lourve.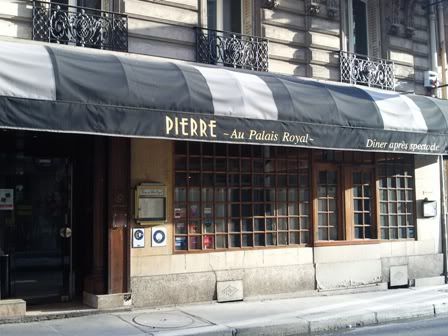 We took about 30 minutes to locate the restaurant. Asking some French walking along the road. Finally, a kind hotel receptionist directed us to the correct location. We were so excited and happy when we finally saw the restaurant.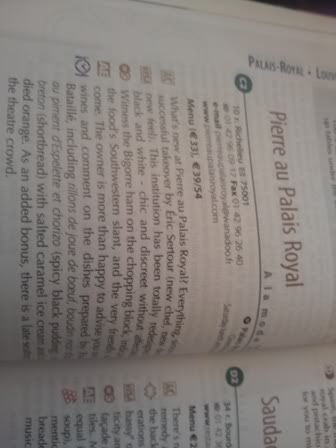 This is part of their "lunch under 30 Euros" segment. Good food at an affordable price.
When were arrived, we were served these salami sausages to nibble while going through the menu.
We had 3 sets of 3 course meals at 39 Euros each.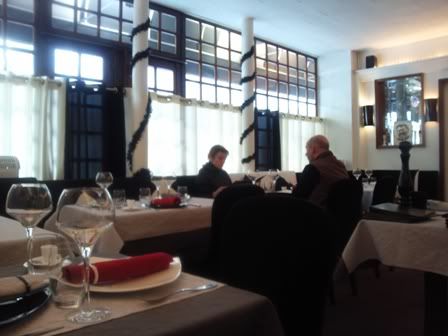 Unlike most restaurants where the serving staff does not smile, the serving staffs here are very friendly and always smiling at all the diners. It may be the norm for diners in Singapore to get good service, but certainly not in Paris.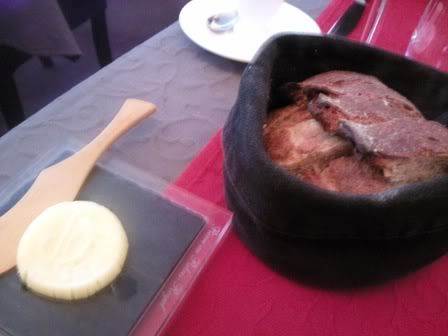 Our bread basket and creamy french butter served on a glass and ceramin plate.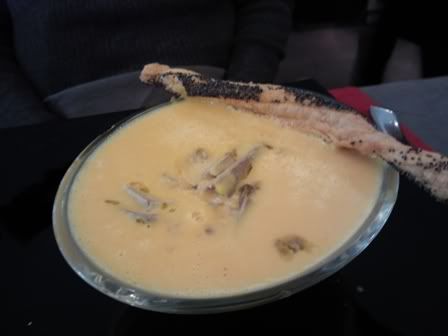 A special soup of butternut squash, foie gras and chestnuts with a stick of crispy breadstick.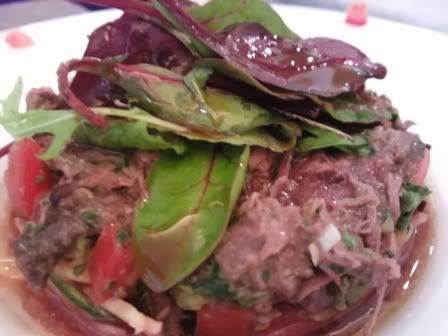 Stewed beef cheek and tail served with vegetable and hazelnut oil vinaigrette. The dish was served cold, and was very refreshing with the unique hazelnut oil vinaigrette. Beef was very tender.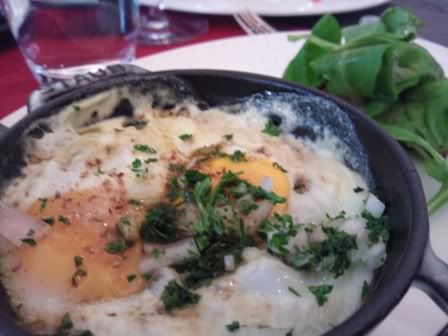 Cooked eggs "cocotte" with mushroom cream sauce. Cocotte means a shallow baking dish in French. This is a masterpiece. The eggs were so soft and liquid, yet it looks like it was cooked till to their solid form.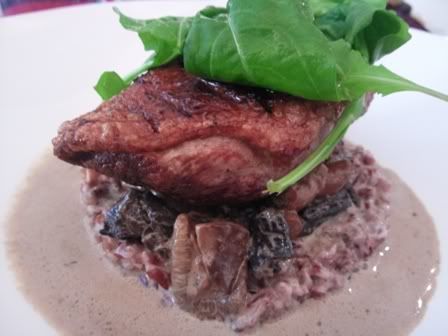 Roasted breast of duck, red rice and mushroom cream sauce. The duck was tender, and it went well with the mushroom cream sauce. The red rice tasted like our brown rice. I feel it should be under the Asian-French fusion category.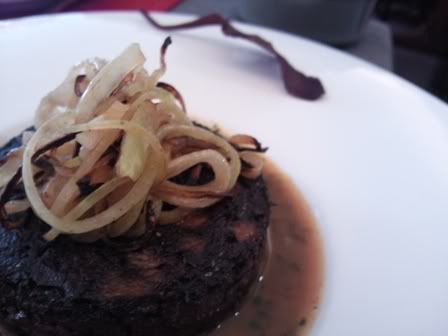 French black pudding served with mashed potatoes. Till now, I have no idea what was used to cooked the pudding. But it was soft and had hints of fats inside. The crust was baked till crisp while the inside was moist and flavourful.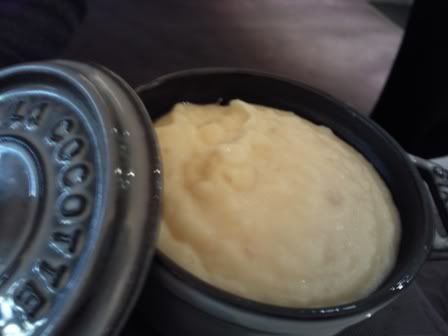 This was the mashed potato served with the black pudding. It was THE BEST! It's creamy (due to the generous French butter), and I can still taste little chunks of potato inside. Even though I was already full, but I finished the entire pot of mashed potato because it was that good. Next time I am back in Paris, I will definitely come back here to order 1 pot of this mashed potato.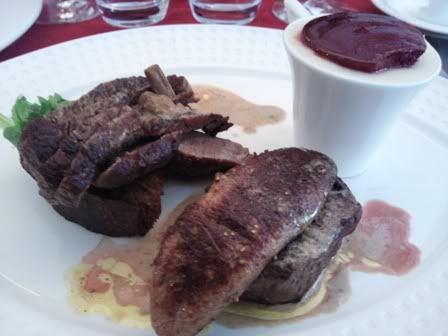 Beef fillet served with a slice of cooked foie gras. Felt this was average.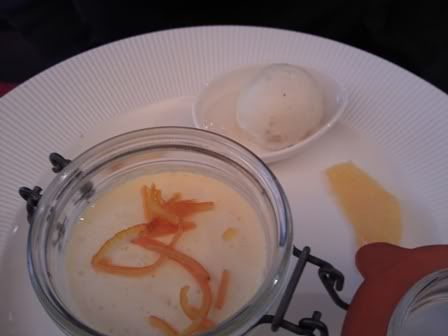 Time for dessert. This is the Orange cream and candied ginger. I love the candied ginger and paired well with the orange cream.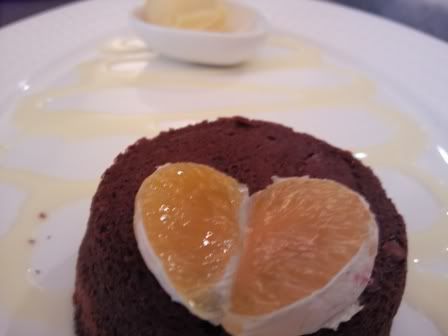 Hot chocolate pudding with heart of mealting chocolate and candied clementine.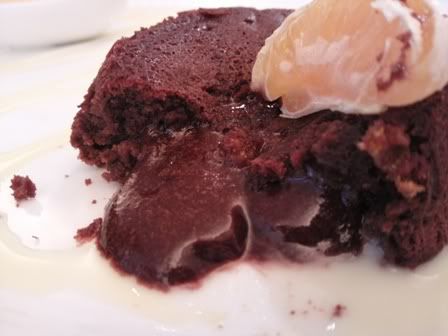 It was like a lava cake. Very thick and creamy chocolate.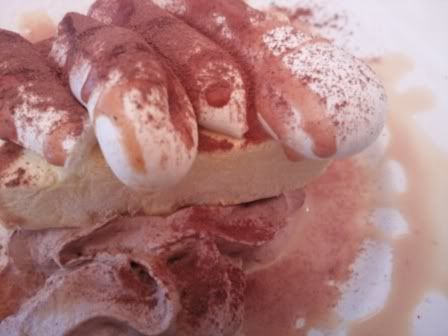 Iced dessert mousse of whisky, coffee and chocolate cream. A bit too sweet for me, but good nonetheless.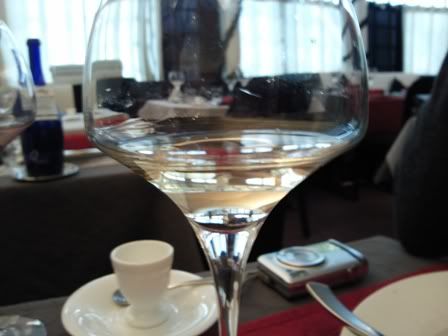 we also had white and red wine.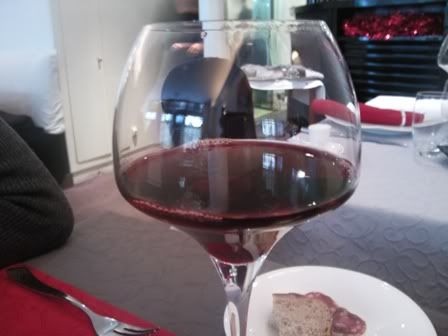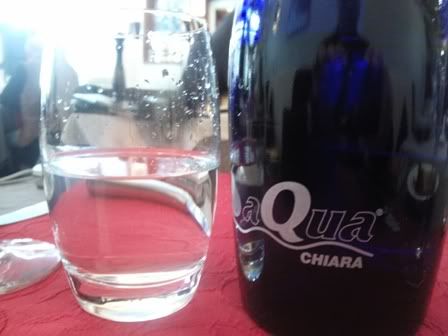 And of course mineral water. No free ice water here in France!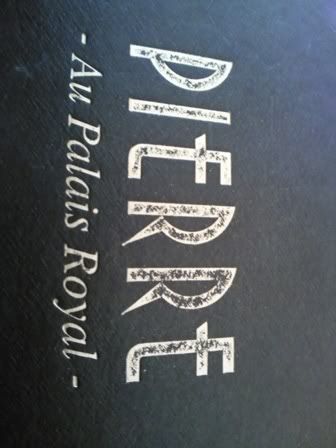 Pierre Au Palais Royal
10, Rue De Richelieu
75001 Paris
http://pierreaupalaisroyal.com/