Before going to Europe, I had wanted to try Ippudo. But the queue then was very long. So it was on a sleepy Sunday night at around 9pm then I made my virgin trip to Ippudo.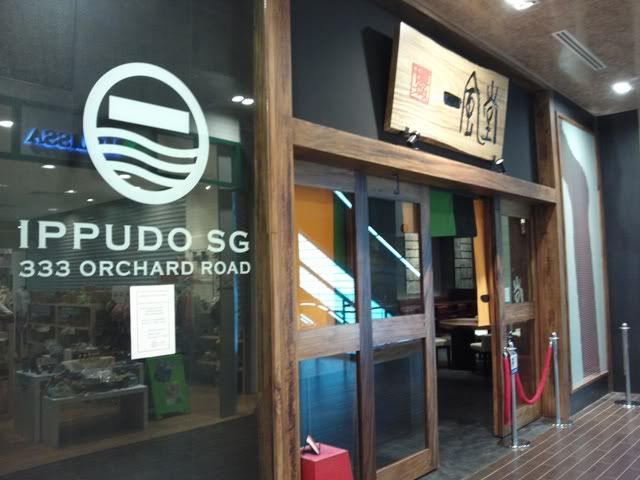 Although the hungrygowhere website said it opens till 11pm, but there was a "closed" sign outside of the shop. We were horrified and asked the Japanese attendent. Fortunately, ramen was still available, and everything else has already "sold out".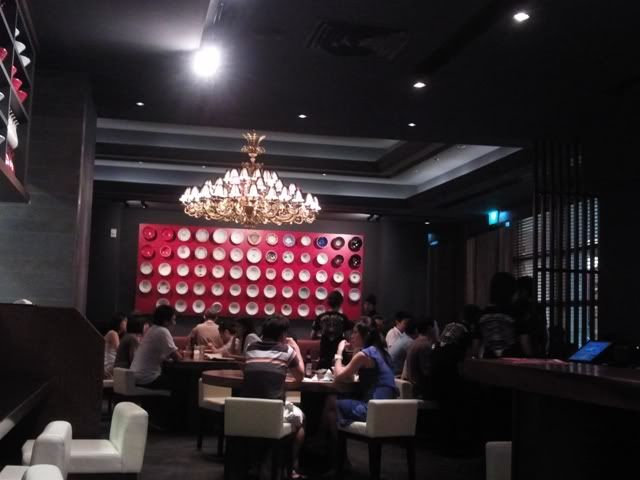 A chandelier in a ramen shop. How often you get to see that?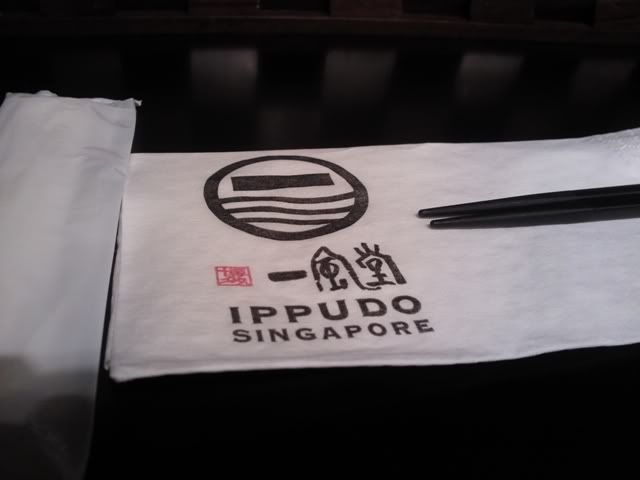 Ippudo's main chef is Shigemi Kawahara, where he had famously won the ramen making contest in Japan for 3 years in a row. Ippudo is doing very well in Japan and also has an outlet in New York.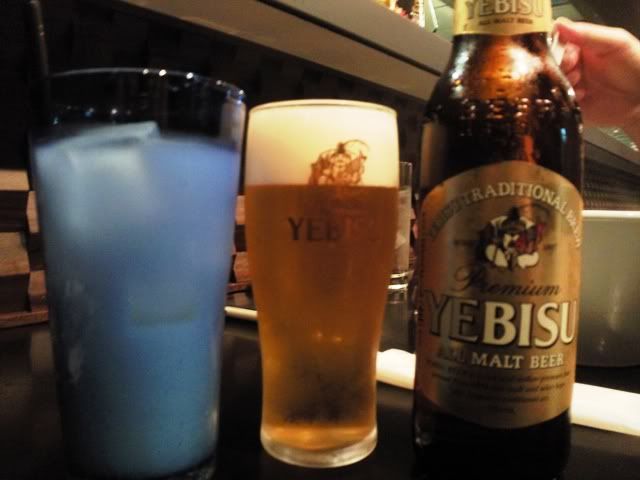 Ordered my favourite drink Calpis and also a Yebisu beer. Calpis is a drink made from substance derived from milk. Actually, it tastes like the original flavour of Yakult.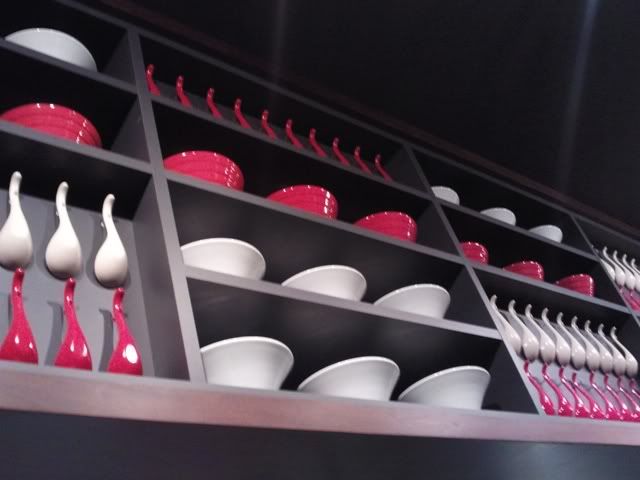 The reason why there is a red and white bowl and red and white spoons is because the white bowl is meant for their original recipe pork soup ramen, while the red bowl is for the pork soup plus a special miso ball and garlic oil.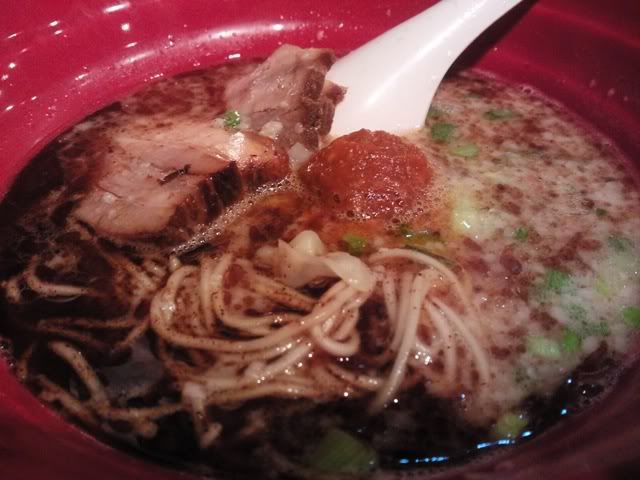 My order of Akamaru Modern - Original recipe enhanced with Ippudo's special blended miso paste (it is actually that ball of red paste). Served with thin noodles, Buta Bara (Pork Belly), kikurage, scallions and fragrant garlic oil. I like this version more. It is more fragrant. But I didn't think the noodles was out of this world. In face, it tasted a bit like our own 幼面.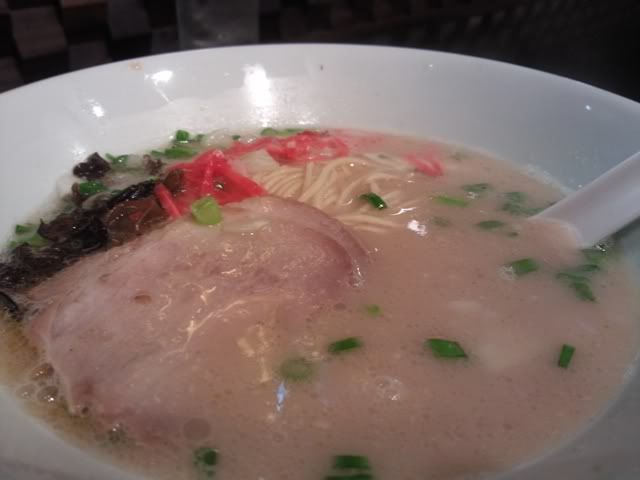 Shiromaru Classic - Original recipe tonkotsu soup served with thin noodles, Rosu chashu (Pork Loin), cabbage, kikurage & scallions. After eating the miso version, this classic version tasted a bit boring to me. Would recommend the red bowl over this white bowl version.
In the end, I would say I prefer Tampopo and Miharu more than Ippudo.
Ippudo

333A Orchard Road
#04-02/03/04
Mandarin Gallery