This is the lobby of the Crockfords Tower "all-suites" hotel - A hotel which is "by-invitation" where only those high rollers and rich gamers will be given free hotel suites and meals.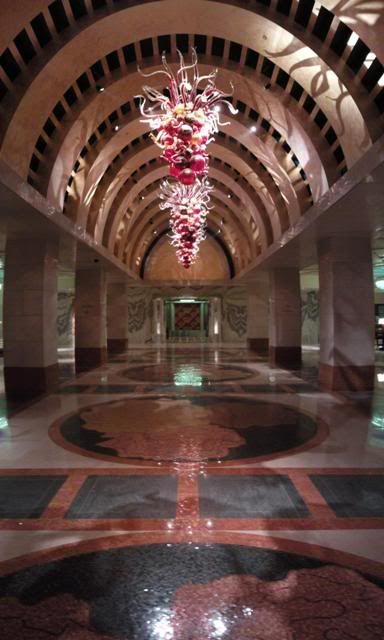 The lobby is decoarated by these beautiful ceiling lamps, which I believe are Murano glass.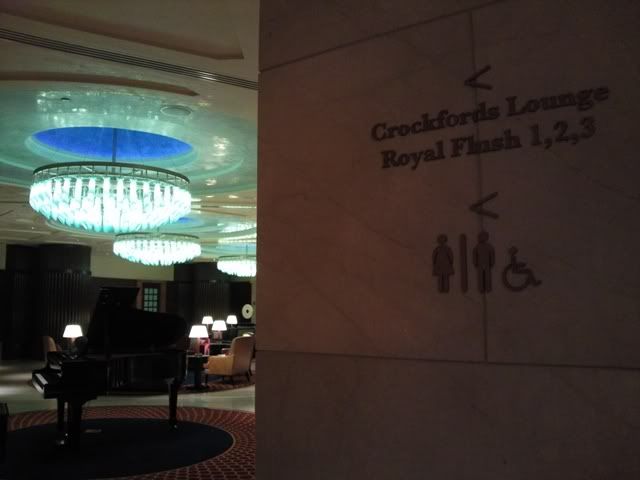 The function rooms are named as Royal Flush 1, 2 and 3.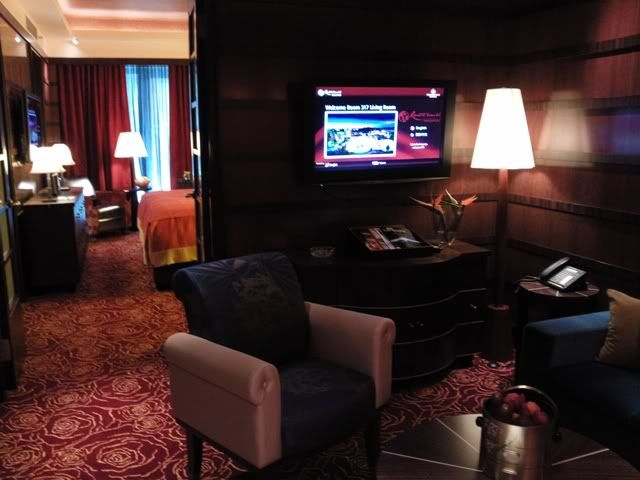 Each suite has a living room, bedroom and a big shower.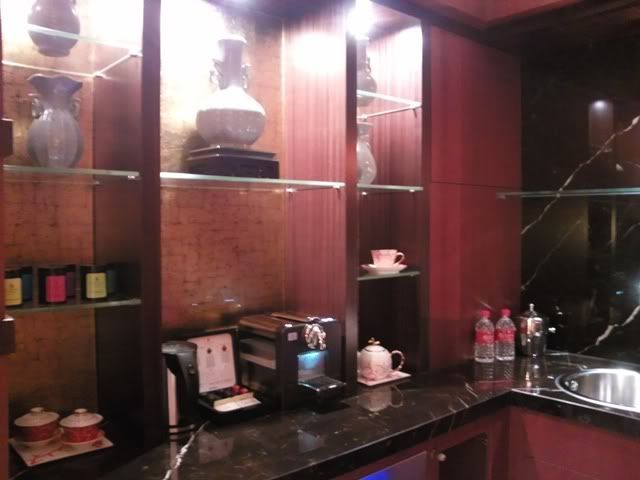 The pantry area is full of luxurious items.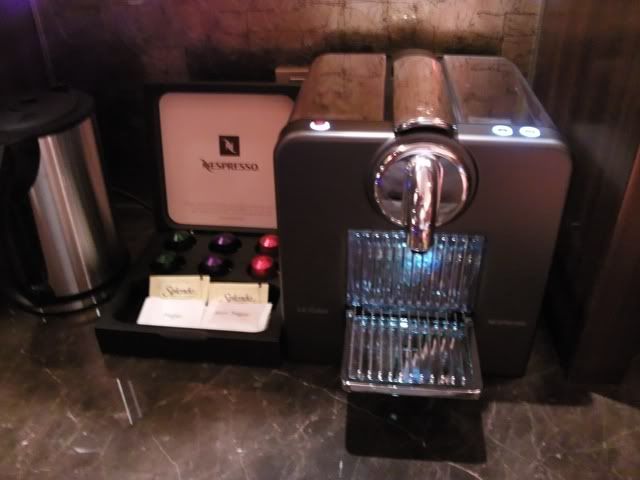 Complimentary Nespresso coffee and each suite.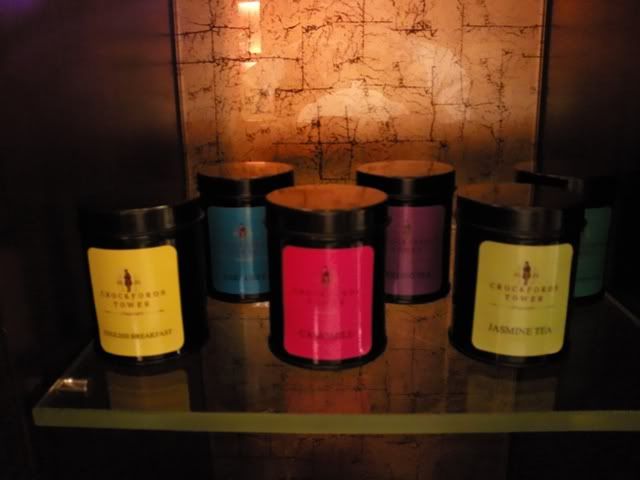 The hotel's own tea blend, which I believe is by TWG.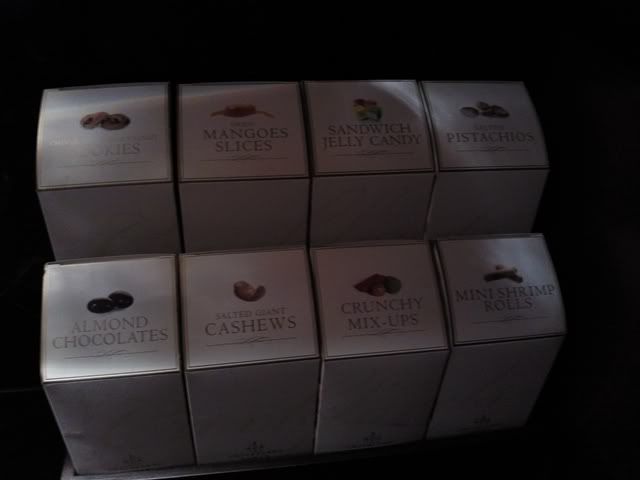 Even the snacks which are complimentary, are packed in beautiful boxes.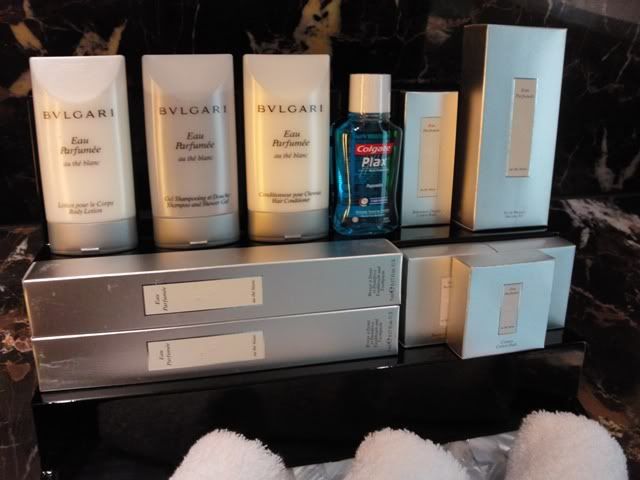 The toiletries are nothing short of luxurious toiletries - Only Bvlgari toiletries are provided by the hotel.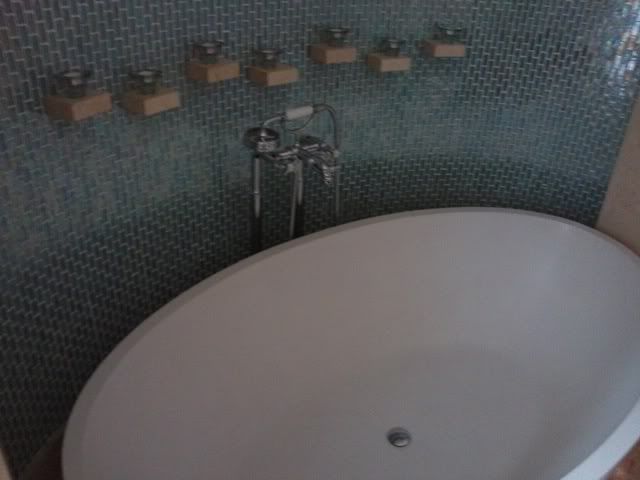 The bath tub is huge, enough for 2 people to soak in the water.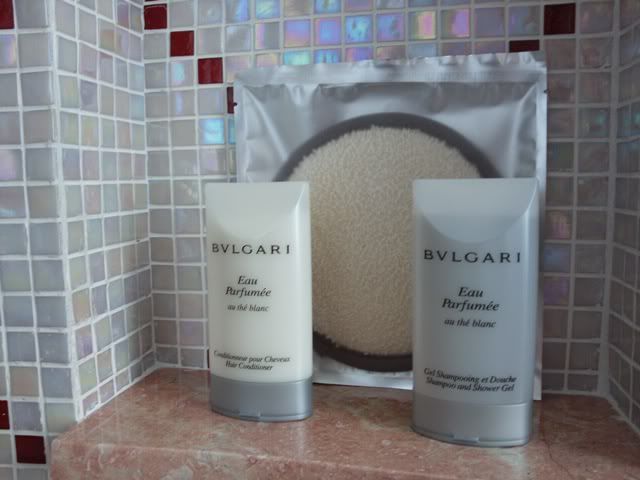 There is a mirror-cum TV in the shower, and the shower room has this marble seat which I believe can also be turned into a mini steam room.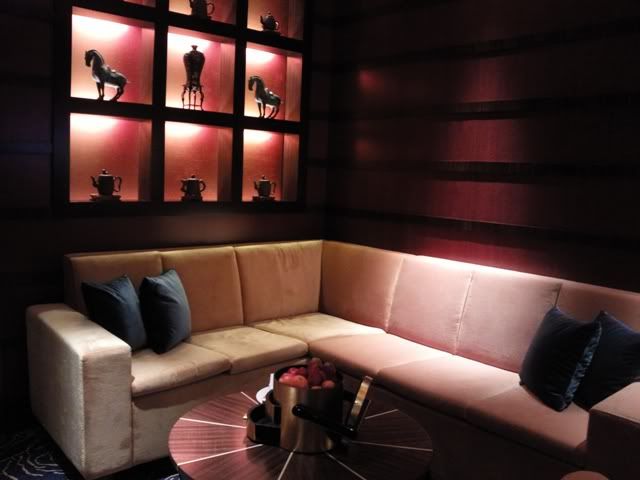 Another view of the living room.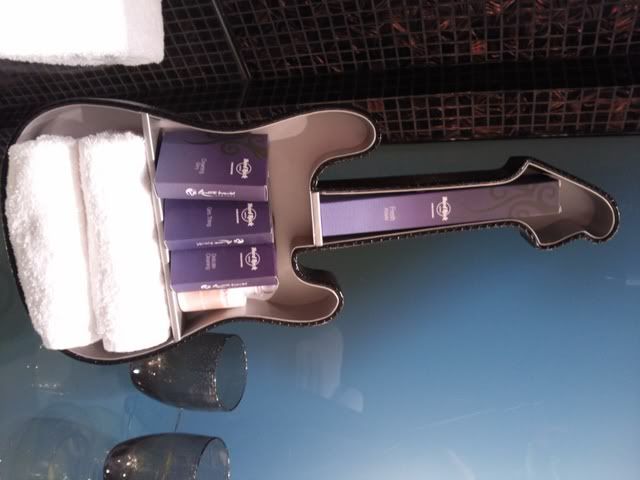 Meanwhile over at Hard Rock Hotel, the toiletries are displayed in this guitar shaped case, something unique to Hard Rock.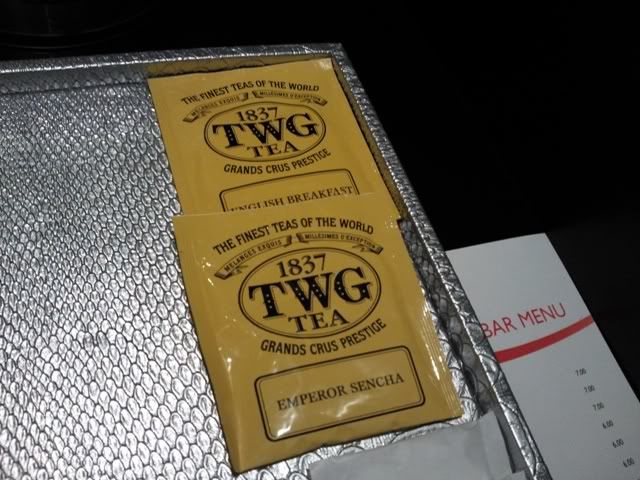 All the other hotels use TWG tea bas and Nescafe coffee in the hotel rooms.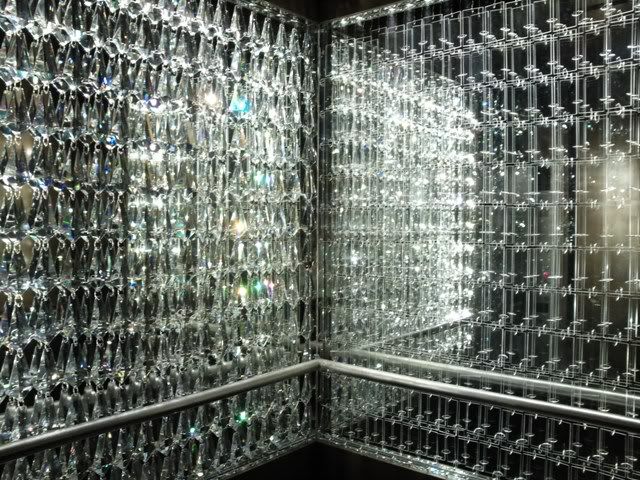 And the lifts at Hard Rock Hotel is decorated with lot's of crystals - A big headache for the cleaning staffs.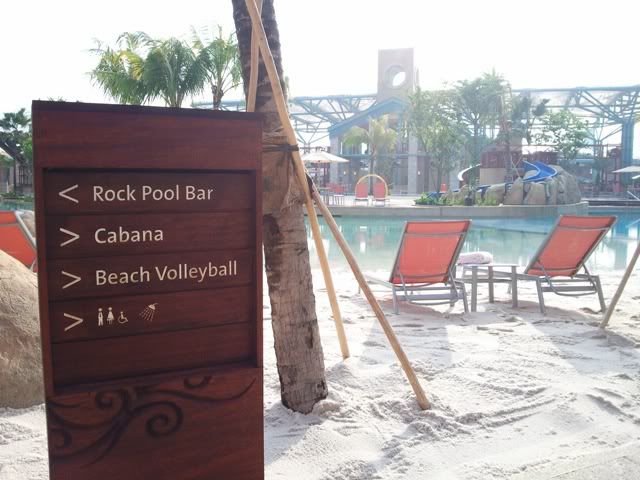 We will head next to the Hard Rock restaurant for a buffet breakfast in the hotel.