Dinner at Imperial Treasure Super Peking Duck again.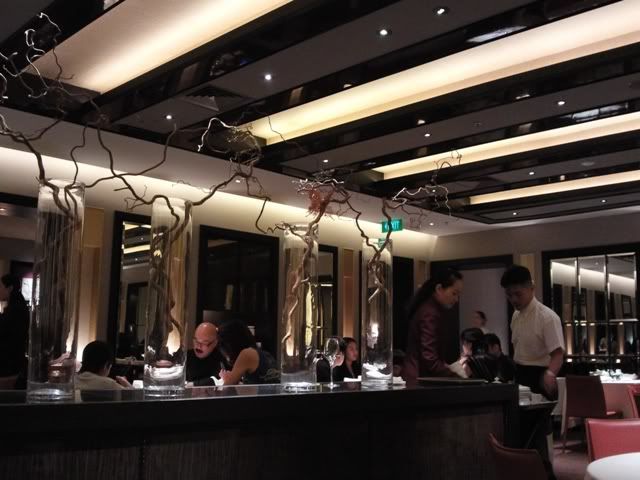 When we arrived, the restaurant was 80% full on a weekday night. Sure is good business.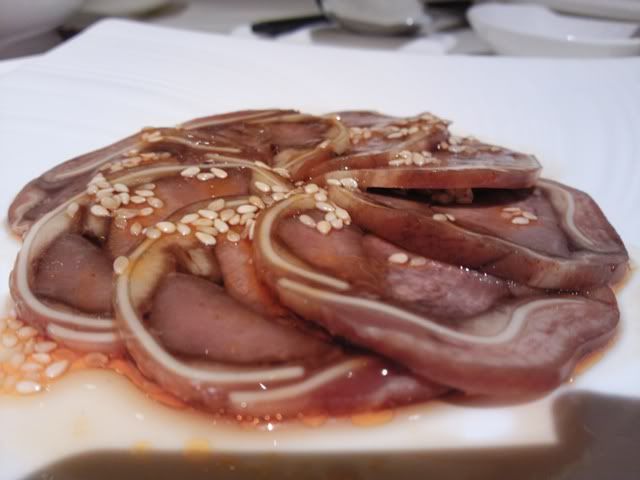 Our 1st appetizer was braised chilled pig's ears and tongue. It may sounds disgusting to some, but the ears and tongues were braised till very tender and flavourful. A must try for all who likes to eat pork.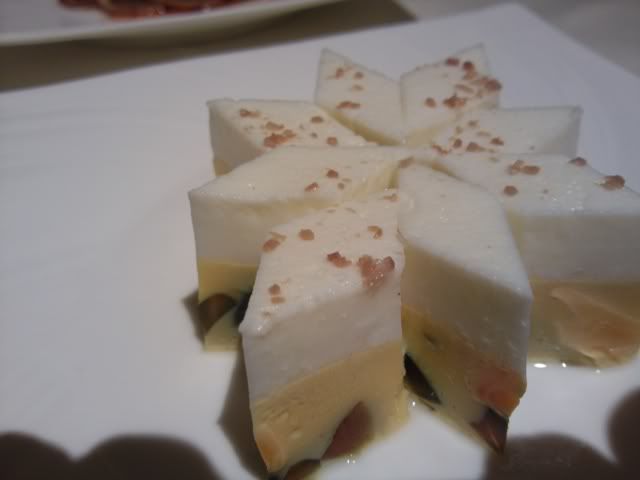 Another excellent appetizer - Creamy egg whites and yolks with century eggs and salted egg yolks. When the 3 eggs combine, u get a creamy dish with multiple tastes.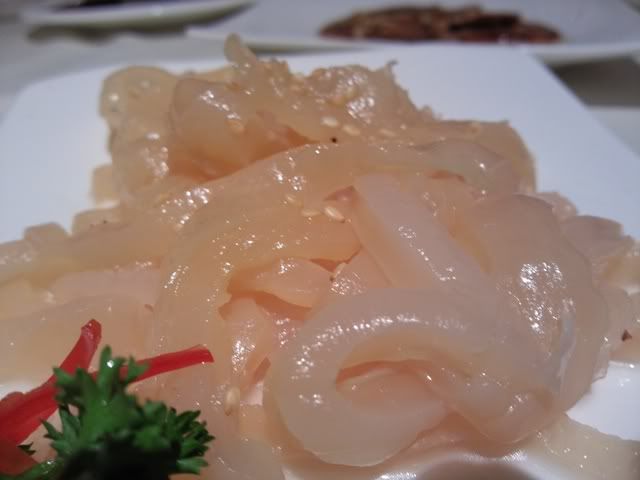 Chilled jellyfish - Not as good as we wanted it to be. Jellyfish is crunchy, but not enough flavours.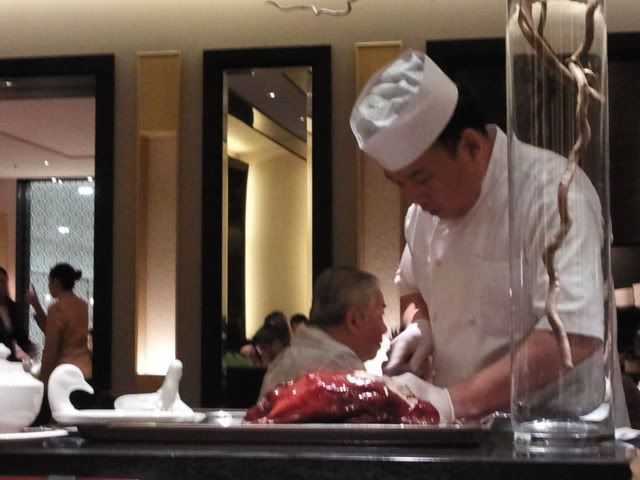 We were 1st served the Peking Duck. The duck is roasted with lychee wood, thus making it a bit fruity in taste at the skin. The chef were specially invited from Beijing, China to make this world famous dish.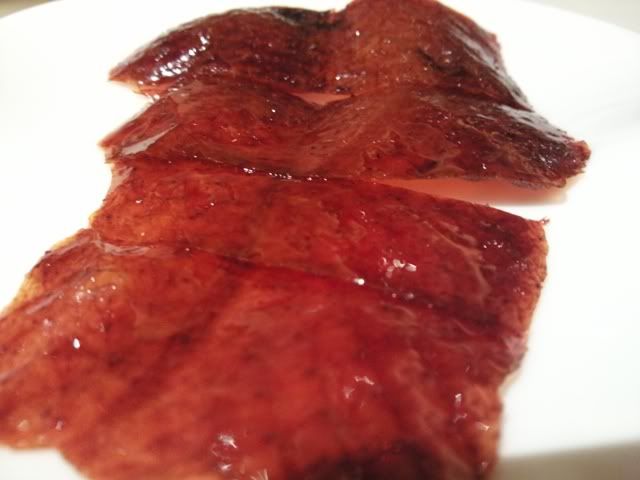 The crispy skin on the duck were 1st served, and they are considered the best part. Eat this 1st on its own to enjoy the crispy smooth sensation.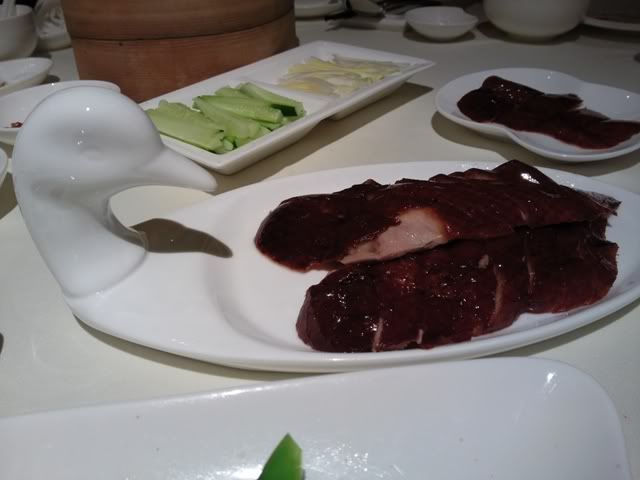 The rest of the duck meat with skin were served on 2 duck dishes. I really love these duck dishes. The duck meat was really juicy and fragrant.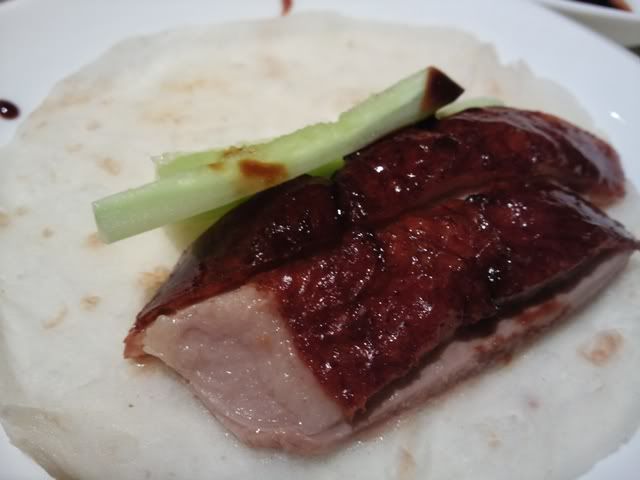 Wrap the duck meat with skin, a little bit of sweet plum sauce and crunchy cucumber with the slightly pan fried pastry skin.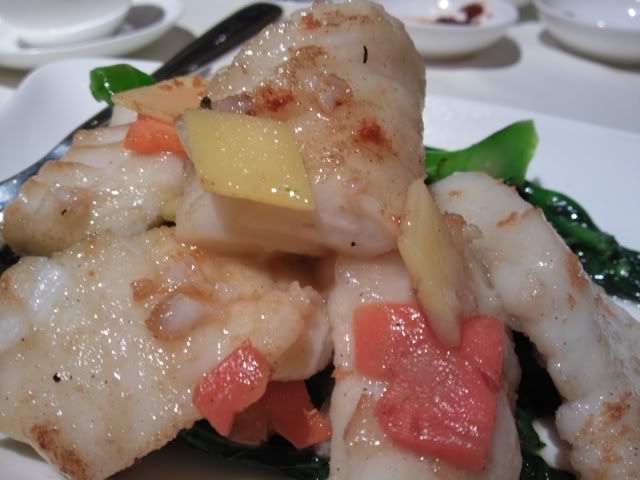 Also had sliced cod fish with vegetables. Fish was very fresh, and I like the sauce used to pan fry the fish and veges.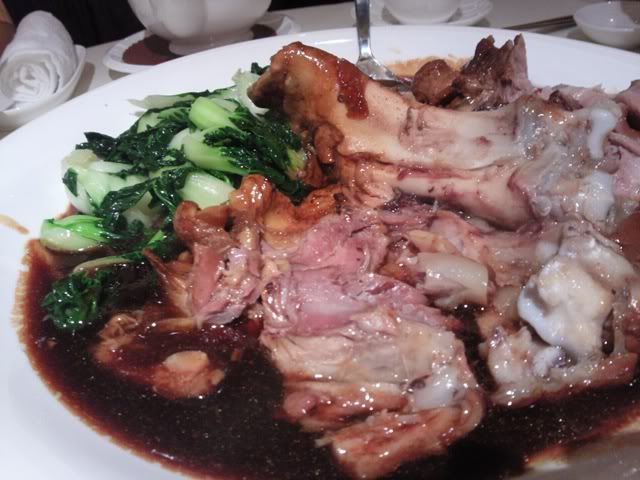 Braised pork trotter done Shanghai style. The pork trotter was first deep fried till crispy to seal the juice in the meat, then slowly braised till the flesh virtually fall off the bone. The sauce goes great with white rice.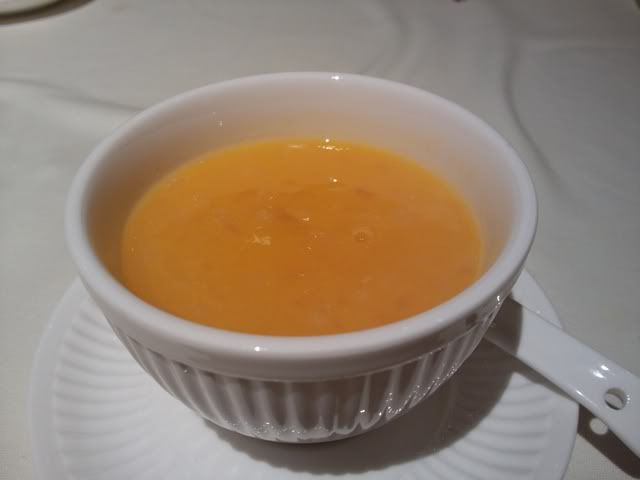 For desserts, we had mango sago and...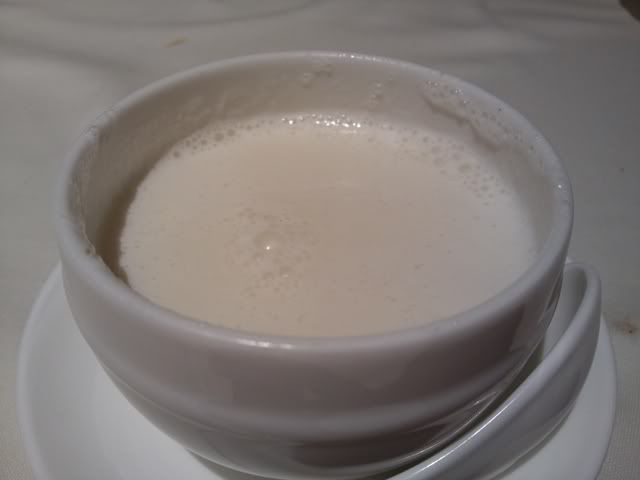 warm almong milk. The almond milk was very smooth and creamy.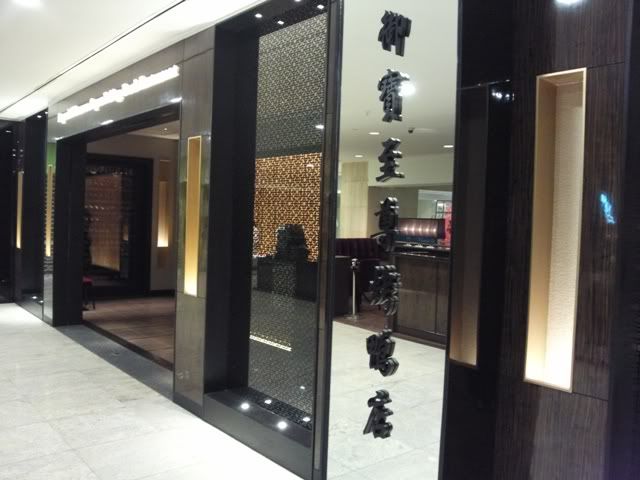 Another excellent finner from Imperial Treasure Super Peking Duck, and we will be back again!
Imperial Treasure Super Peking Duck Restaurant (Paragon)
290 Orchard Road
#05-42/45 Paragon
Tel: 6732 7838