I wasn't aware Jones The Grocer came from Australia, until a few weeks ago when I saw a review in a food magazine introducing food shops in Australia.

Jones the Grocer opened in Dempsey Road, and is here in Dempsey that they have the widest selection of food stuffs and offer the best value because their competitor Culina is just next door.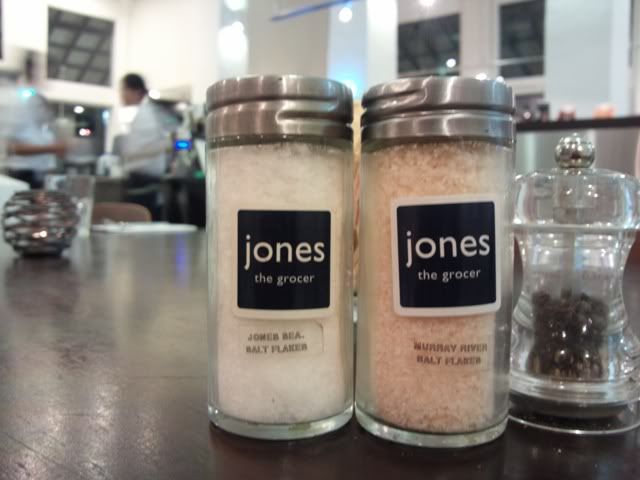 Jones the Grocer also serves food throughout the day in its shop, made from everything you can find in the shop.
Each table has 2 bottles of salt flakes from different places.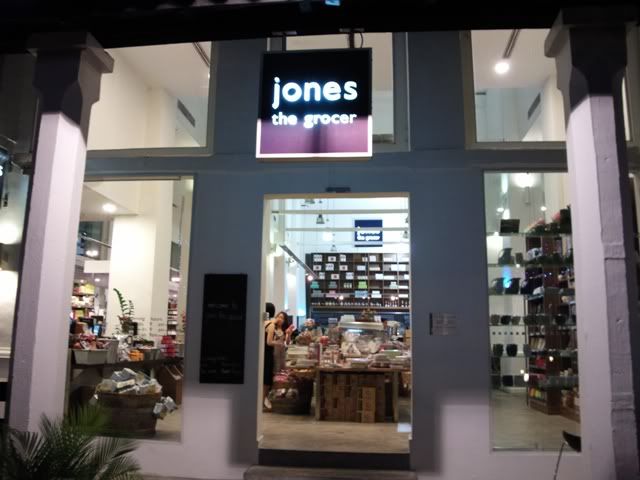 The tables are situated behind pillars, so you won't feel weird eating inside while people are walking around the shop.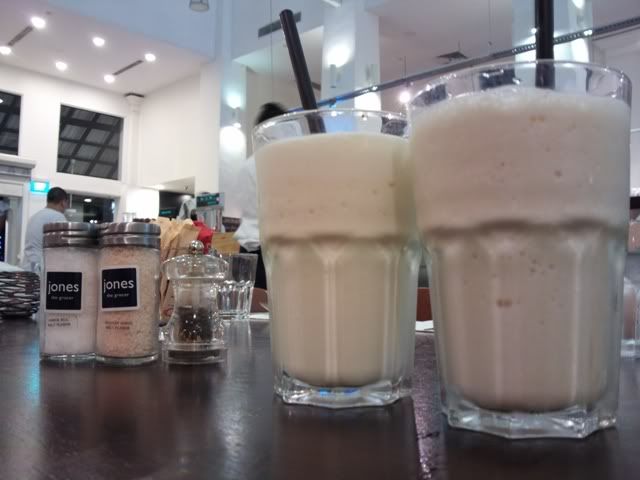 Had their milkshakes. Very creamy and not too sweet.
Grilled grainfed ribeye (200g) with moredough kitchen premium veal reduction, setaro farfella pasta & cheese, wild rocket salad with modena balsamic dressing + grated parmigiano reggiano.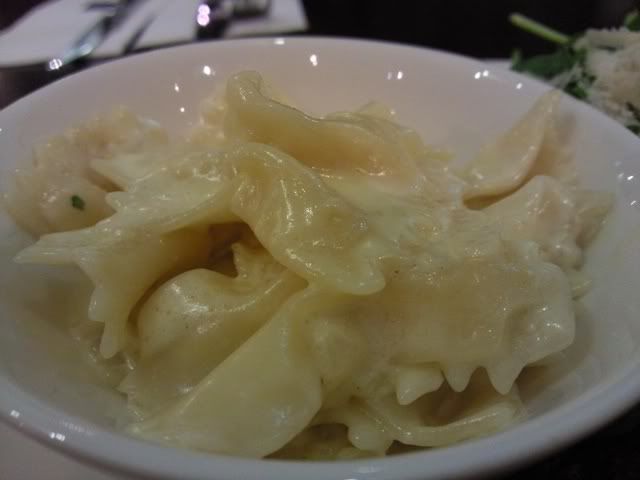 Close up of the setaro farfella pasta & cheese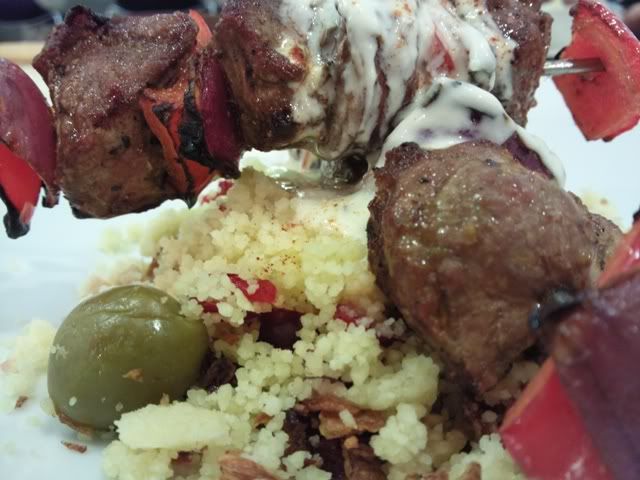 For me, I had the grainfed longford lamb kebabs marinated with jones moroccon spices with couscous rice + yougurt dressing. There is this small juicy fruits bits in the rice which tasted as though they are plucked at their very best season. Still figuring out what that fruit is. Lamb is tender and juicy. Will order this again next time.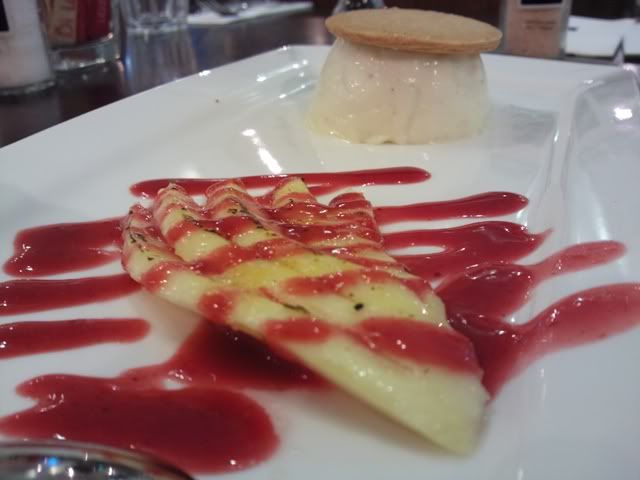 Plus shared a dessert.
Jones The Grocer
Blk 9 #01–12
Dempsey Road