Wendy's finally returned to Singapore after disappearing back in the late 80s.
I have never tried Wendy's before back then, so this will be my 1st time eating this fastfood.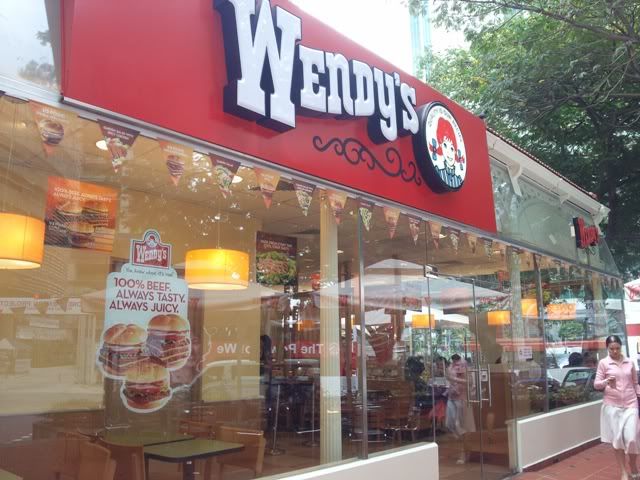 The kopitiam group was the company behind bringing back Wendy's, and set up the 1st shop next to Lau Pa Sat. When it opened, diners had to queue for 30 minutes for their burgers. So much for being fast food.
So last week, after all the mania had died down, I went there for a quick lunch around 2pm.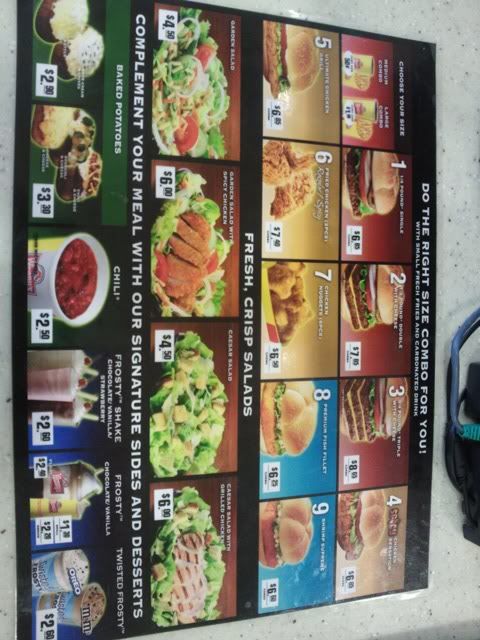 Decided to attack the 1/2 pound burger meal, which is actually a double cheese burger. Plus fries and a hot tea.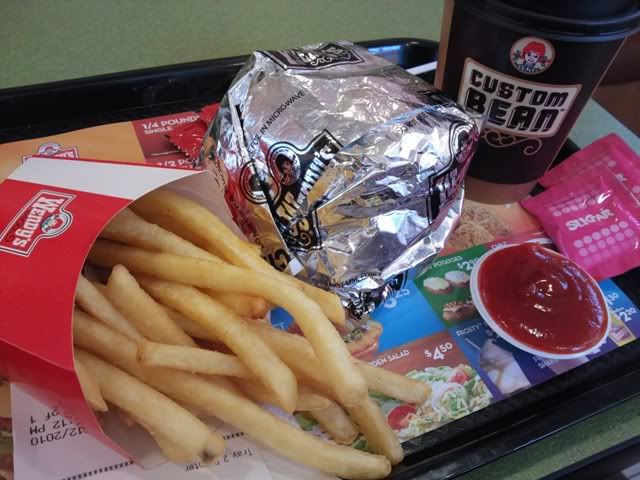 The burgers were wrapped in aluminium foil, keeing the burger warm. I like the fries. They taste nothing like McDonalds' one but similar to MOS burger's fries. Do ask for their Heinz ketchup and chilli sauce packets from the counters.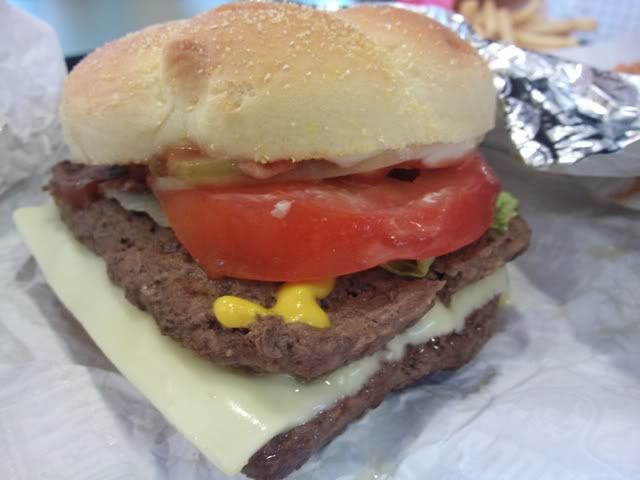 I love the beef patties. They are juicy and flavourful. Quite similar to Carl's Jr. Cheese was average. The tomatoes and onions were fresh and crunchy.
Will definitely be back to try out their famous baked potatoes and salads.
Wendy's
18 Raffles Quay
Lau Pa Sat Festival Market